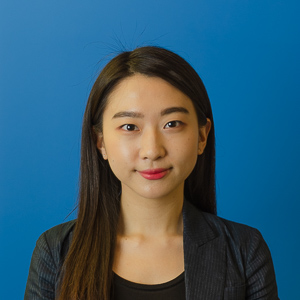 Marketing Eggspert Interview: Christine Choi of Fit Small Business
Welcome to our interview series, where we introduce you to marketers around the globe. Every few weeks, we'll dive into best practices and tips from people who live and breathe marketing. To be considered for an upcoming interview, please contact [email protected].
Tell us who you are and what you do.
I'm Christine Choi and I'm a digital marketing associate at Fit Small Business. Our company is an online resource for small businesses and our goal is to answer some of the most important questions that business owners have.
What aspect of marketing do you focus on? What audience?
I work on SEO (search engine optimization) to deliver and promote our content to readers in the most effective way. We want our audience, small business owners, to know where and how to find the right resource that they're looking for and SEO helps accomplish this goal. The process involves researching our audience's search intent, analyzing appropriate keywords, optimizing the pages on our website, and ultimately getting our articles to rank high on search engines. All of this, of course, requires writing relevant and useful content.
How long have you worked in marketing?
I've actually been in this field only for 6 months! I studied business and math in college so marketing is relatively new to me.
How has your field of marketing changed since you first got started?
SEO is an ever-changing field. Search engines like Google have been constantly updating their search ranking algorithms especially to favor websites with high-quality content that provides what people are actually searching for. Search results now engage more with users through interactive SERP (search engine results pages) features such as featured snippets and "People Also Ask" boxes that show other relevant queries. With this in mind, a lot of SEO marketers are shifting their site structure to a topic cluster model where multiple pages about a specific topic link back to one another and to a main pillar page. People in this industry should also be conscious of the changes that new technology will bring, similar to how mobile-first indexing has become the norm.
What's one big mistake you see people make in your area of marketing?
One common mistake people make is focusing too much on the technical side of SEO, i.e. optimization and traffic, and overlooking the significance of content itself. Optimization is important but it is only effective if you have the right resource to deliver.
If you could give your audience just one piece of advice about marketing, what would it be?
Think about how you can provide value to people and try to offer what they want!