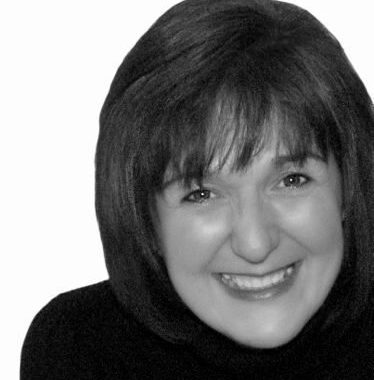 Marketing Eggspert Interview: Ivana Taylor of DIYMarketers
Welcome to our new interview series, where we introduce you to marketers around the globe. Every few weeks, we'll dive into best practices and tips from people who live and breathe marketing. To be considered for an upcoming interview, please contact [email protected].
Tell us who you are and what you do (include job title and link to your site).
I'm Ivana Taylor, the publisher of DIYMarketers.com — an online publication that gives low-cost marketing advice to small business owners. 
What aspect of marketing do you focus on? What audience?
Small business owners spend less than $500 per month on marketing — and they want their marketing to do the job of several employees.  DIYMarketers fills that need with marketing tools, tips, and ideas for about $17 per day.
How long have you worked in marketing?
I've been working in marketing for entirely too long — since 1986, so that's like 32 years!  See, that's too long.
How has your field of marketing changed since you first got started?
This is a great question because, after 32 years, I reflect on this quite a bit.  In the 1980's marketing was primarily a top-down process.  Companies did customer research, selected target markets and then morphed themselves into whatever their target market wanted.  Today, our world and our lives are very transparent.  Social media makes it virtually impossible to be someone who you are not — no matter how big a company you are or how much money you have to spend on marketing.
Today, businesses who are comfortable sharing who they are and the "why" behind their business and who can connect and build relationships with their target audience will find a loyal and profitable market.
The primary marketing skill today is knowing who you are, who you serve and what people can count on you for — and then being able to communicate that in a way that makes your business accessible.
The key to this shift in thinking and marketing is that it's not about how much money you have to spend, it's about how well you communicate.
What's one big mistake you see people make in your area of marketing?
One big mistake people make in marketing is ignoring the critically important "who you are" is in the marketing mix and strategy.  I know quite a few businesses who are successful, but who can't grow because they started by observing an opportunity and filling a need with a product or service, but they can't see beyond the features and the benefits of their product — they are stuck in that phase.
To be successful in marketing today (meaning to convert customers without spending too much) it's critical to look inside yourself and get to that "Why" that Simon Sinek talks about.  Without a true story and connection to your customers that gives them a reason to buy from you — they will simply choose to buy from someone with whom they have a better connection.
If you could give your audience just one piece of advice about marketing, what would it be?
Ask and answer these 3 questions:-
Who are you being? (Are you funny, detail oriented, artistic) — these are characteristics of your business.
What are you committed to? (Something that is bigger than yourself - something others can get behind)
What can people count on you for? (this is like the benefit you offer people who use your product or service)
Every successful brand has these questions answered solidly — the answers to these questions will drive your marketing and if you have these answered you are assured of spending your marketing time and money where it counts.