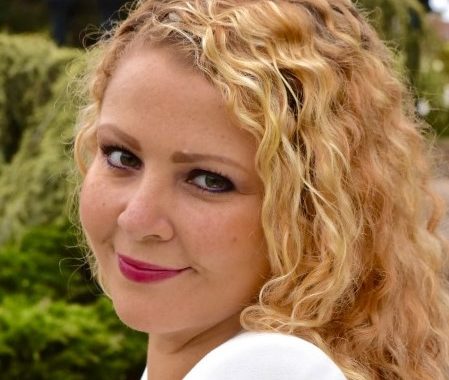 Marketing Eggspert Interview: Maria Gianotti of Vibes
Welcome to our interview series, where we introduce you to marketers around the globe. Every few weeks, we'll dive into best practices and tips from people who live and breathe marketing. To be considered for an upcoming interview, please contact [email protected].
Tell us who you are and what you do 
My name is Maria Gianotti and I'm the Director of Demand Generation at Vibes. Vibes is a mobile marketing SaaS provider that help brands engage 1:1 with their customers through mobile messaging channels such as SMS, MMS, Mobile Wallet and Push.
What aspect of marketing do you focus on? What audience?
My specific marketing focus is driving new business to my company through various B2B marketing tactics that include digital marketing, content marketing, field marketing and social media marketing. My target audience are enterprise level B2C brand, digital and growth marketers.
How long have you worked in marketing?
I've worked in marketing for over 12 years.
How has your field of marketing changed since you first got started?
It has changed tremendously. When I first started in the marketing field, demand generation and growth marketing weren't named functions for marketers. I'm not even sure if the words — leads, marketing-qualified leads (MQLs), sales-accepted leads (SALs), sales-qualified leads (SQLs), opportunities, closed-won, and so on — were part of a marketer's vocabulary. Now, I live and breathe these words and they are a must to be successful at my job.
Also, digital marketing was in the early stages, and content marketing wasn't so digitally centric as it has evolved to be today. With the heavy adoption of mobile, in both B2B and B2C worlds, today's consumers expect a mobile-first experience through messaging channels such as SMS, MMS, mobile wallet, push and apps — and that is quite frankly a new challenge for the once traditional marketer.
Another area that has evolved since I first started my career is content distribution. In my early marketing days it was fairly  effortless to get in front of prospects through email and social media. However, as most marketers adopted these as their go-to distribution channels to get consumers attention, today these are pretty much exhausted. Forget about getting traction through organic social posts unless you have 5-digit plus followers and they can advocate and help spread the message. Nowadays, the algorithms for social media channels like Facebook, Instagram and LinkedIn will most likely only show you paid ads.
Marketing is constantly changing and that's really what makes me love what I do. I believe most marketers are adventurous,curious in nature, and extremely tech savvy, which helps us continuously explore new ways to break through the clutter. There's truly never a dull moment in the world of a marketer.
What's one big mistake you see people make in your area of marketing?
I believe that many demand gen marketers keep repeating the same tactics that once worked well for them to drive leads, but in today's digital-first world it's important to keep things fresh.
Since demand gen marketers are the marketing team's "jack-of-all-trades" we get pulled in so many directions that we rarely have time to breathe and take a step back to review nitty-gritty results. What is the data telling us about our ideal customer profile? How many minutes do prospects read a gated content piece versus a blog? Which email subject lines are resonating the best with our prospects?
Because we work on multiple projects at once, it makes it challenging for demand gen marketers to spend significant time testing tactics and deciphering what our data is telling us. If you have marketing operations practitioners on your marketing team, that's a big advantage, as they can help you analyze the data. But it's important that you clearly identify what data you need to optimize demand gen strategies, as this team might consider different type of data to be a priority for your company's executive team.
Once you have the data needed to optimize your marketing programs you can better allocate your budget towards fresh demand gen tactics that bring high-quality leads.
If you could give your audience just one piece of advice about marketing, what would it be?
Demand generation is such an executional and tactics-driven practice where we are going 100 miles per hour, which makes it easy to get wrapped up in day-to-day work responsibilities. This often prevents us from investing time in our own professional growth.
To stay relevant in the field, it's crucial that you keep yourself up to date on the latest marketing trends. I realize it's easier said than done, but you should block 30 minutes or 1 hour on your calendar (late afternoon is usually a good time) to spend time on building your knowledge base. Ways you can do this is by watching on-demand webinars, signing up for newsletters and email lists — especially from the companies you admire. That way you can learn which strategies, tactics and software your peers are leveraging at their companies, and you can take some of these ideas and reinvent them for your own company.