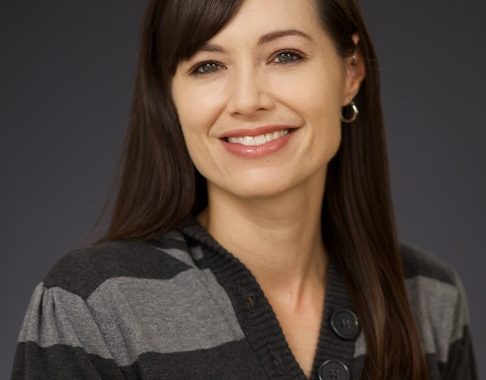 Marketing Eggspert Interview: Monica Ho of SOCi
Welcome to our interview series, where we introduce you to marketers around the globe. Every few weeks, we'll dive into best practices and tips from people who live and breathe marketing. 
Tell us who you are and what you do (include job title).
I am the CMO of the leading reputation and social media management platform built for multi-location brands,  SOCi.
Prior to SOCi, I served as Global CMO at GroundTruth (formerly xAd, Inc), where I helped grow the business from an early stage start-up to an award-winning global brand.
I'm proud to be a 20-year veteran of digital marketing, advertising, and research experience, and I've received numerous accolades and awards including being ranked one of The Most Powerful Women in Mobile Advertising (three years in a row) by Business Insider and one of the 100 most influential North American b2b tech marketers by Hot Topics.
What aspect of marketing do you focus on? What audience?
My specialty is mid to late-stage start-up technology businesses that are looking to build their brand and scale their business.  With this type of role, there is a lot of building that goes on: building the business through driving demand generation (i.e. leads) and building the company's brand through thought leadership content and research and insights (leadership).   
The companies I have traditional worked for were focused on a B2B audience.
How long have you worked in marketing?
I have over 20 years of digital marketing, advertising, and research experience.
How has your field of marketing changed since you first got started?
The field has changed DRAMATICALLY since I first started my marketing career.  My very first job out of college was a marketing analyst position working for a company that had both a huge Yellow Pages and Recruitment agency and had just acquired one of the biggest online disrupter brands of the late 90's - Monster.com. 
One of my first projects at the agency was to photocopy "tear pages" or actual print yellow pages advertisements that I would then evaluate for competitive presence and positioning for some of our clients. 
What's one big mistake you see people make in your area of marketing?
This is something that applies to all marketers — hiring the wrong people. Your team is everything, so my advice to other CMOs is to take your time and hire the best people you can. You will never be as successful alone as you will with the right team by your side.
If you could give your audience just one piece of advice about marketing, what would it be?
Whether you are a CMO, a marketing manager, or a project coordinator, you have a running list of things that have to get done at all times.  We have to make a conscious decision to make time for ourselves to continue to learn and seek inspiration from non-traditional sources. How else are we to stay on our game? 
Finally, how can people get in touch with you?
They can reach me at [email protected] or on Twitter at @hoindahizzy.