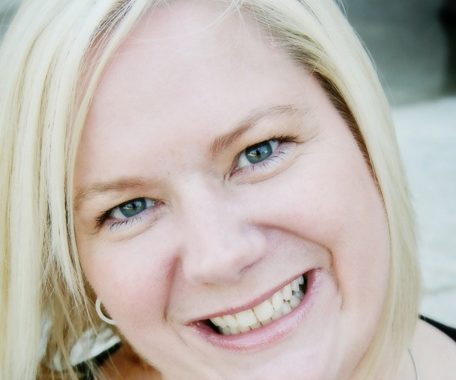 Marketing Eggspert Interview: Brenda Stoltz of Ariad Partners
Welcome to our interview series, where we introduce you to marketers around the globe. Every few weeks, we'll dive into best practices and tips from people who live and breathe marketing. To be considered for an upcoming interview, please contact [email protected].
Tell us who you are and what you do.
My name is Brenda Stoltz and I am the founder of Ariad Partners. In 2005, after 20 years of holding executive level sales, product management and and marketing roles for both start-ups and Fortune 500 companies, I hung out my shingle and started working as a consultant. As a strategist, I found that I could provide the strategy, but my clients were often struggling with execution. to address that need, I launched Ariad Partners in 2010 to help with execution. Today, I have a fantastic team of seasoned marketing and technology experts that execute successful, growth-oriented strategies for our clients. My primary focus within the business is on hiring great talent and ensuring our clients are thrilled with our work.
What aspect of marketing do you focus on? What audience?
We tend to focus on firms selling to other businesses (B2B). Many of these companies are software and technology companies — these could be VARs/ISVs, consulting companies, SaaS product companies, professional services/consulting firms, or expansion stage start-ups. It runs the gamut. We also work with other industries, finance, healthcare, and business services.
How long have you worked in marketing?
It's been a long path here, but about 20 years now.
How has your field of marketing changed since you first got started?
Coming from a large enterprise background I've watched the marketing and sales tools that were available 20 years ago make their way to the SMB market. That has lowered the price point and of course opened up the market to significant competition. There are many more marketing automation platforms and sales solutions (part of what we called CRM) available and the price point is much lower.  That's normal. The same thing is happening with other technologies now — enterprises are leveraging AI and blockchain, for example, but it will take some time for that to trickle down to the SMB market.
There has been a significant shift in power from companies to the consumer or buyer(s). There has been a shift whereby the marketing cycle is now longer and the sales cycle is shorter. The buyer has access to more information at their fingertips. We no longer have a yellow pages; buyers don't have to talk to a sales rep to get information to start their evaluation. The buyer has more information and more choices at their fingertips. Studies have shown a buyer is much further along in their buying process by the time they do talk to a sales rep now.
And of course, the rise of mobile and voice is a huge shift.
There are so many changes!
What's one big mistake you see people make in your area of marketing?
The one thing I see over and over again is a kind of ad hoc marketing with no accountability. Marketers will do an email campaign but not really track the results or follow-up to see what worked and what didn't. Then they focus on doing a conference or tradeshow and again, not necessarily set goals or track metrics, next they're working on something else. What's critical to success is treating marketing like an engine. You put the "engine" or infrastructure and processes in place and then fuel that engine on a regular basis to keep the pipeline full. There is a system — put the system in place, work the system and you'll see results. Every time.
If you could give your audience just one piece of advice about marketing, what would it be?
Well, get your marketing "engine" set up if you're not there yet. 🙂  But, I'm going to take this opportunity to talk about the second mistake I see and give advice about that …
Many companies focus on what they think their prospects want to know — the product features or all the awards they've won and years they've been in business. Prospects don't care about that. It's critical that any prospect or client focused content be able to answer the all important — "what's in it for me" and do it immediately — whether it's on your web page, email or brochure or elevator pitch. Your prospects don't have time and they don't want to think. Your job as a marketer is to do the thinking for them — the benefits of your product or service clear — and make the process of doing business with your company as easy as possible.