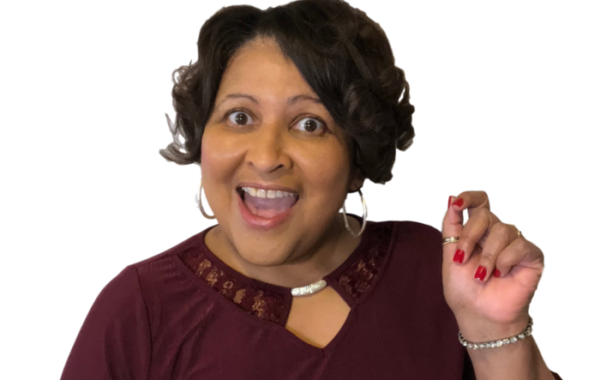 Marketing Eggspert Interview: Ms Ileane Smith
Welcome to our interview series, where we introduce you to marketers around the globe. Every few weeks, we'll dive into best practices and tips from people who live and breathe marketing. To be considered for an upcoming interview, please contact [email protected].
Tell us who you are and what you do?
I'm a digital media instructor and strategist which means that I teach people how to use tech and digital platforms to achieve their goals. Most of my trainings are in video or podcast format.
What content platforms to you focus on? What's your audience?
My focus has shifted over the last decade from written content toward video and audio. I use live streaming to engage directly with my audience in real-time. Most of my viewers are other content creators like myself and they enjoy connecting with me on interactive platforms like YouTube Live, Facebook Live, and through podcasting to learn about new platforms and digital media tools.
How long have you been creating content online?
I started my first blog in 2009 and in a matter of weeks I joined YouTube. At the time, I wanted to record what I was learning about blogging and it turned out that my blog readers loved those tutorials.
How have things changed for you since 2009?
Blogging was the only way to build a community back in those days but along came social media and things started to change. Facebook and Twitter played a major role in this transition because it was an easy way to bring attention to content that we wanted to surface. SEO has always been a challenge for bloggers so we were using social as a backup plan for content discovery. Today, people turn to social media first and do what they can to drive traffic back to their blogs and websites. And often times we find that people want to skip the website altogether because it's a lot easier to share messages on social. This concerns me because I want my audience to understand the importance of having their own website and not be too dependent on social media.
What's one big mistake you see people make when they start creating content?
From my point of view it's easy to look back and see how times have changed. I know that it takes time to build and nurture a loyal audience and at times, growth can be slow. What I see people doing now is looking for a quick fix and the need to grow an audience right out of the gate. They get frustrated when they realize that things don't happen overnight, but they need to understand that you can't just buy fans or followers if you want to build a real community.
If you could give your audience just one piece of advice about creating great content, what would it be?
My advice would be to spend most of your time connecting with your audience and listening closely to their needs and desires so that you can provide solutions to specific problems. We often create content based on what we "think" our audience wants to learn but a better approach is to find out directly from them how you can best serve them and how you can help them reach their goals.
How do people contact you?
My website is IleaneSmith.com and I have profiles on all of the major social media platforms: Twitter, YouTube, Instagram, Facebook.  I also have an active Patreon community  and that's where I offer special content and early access to my online trainings and tutorials.