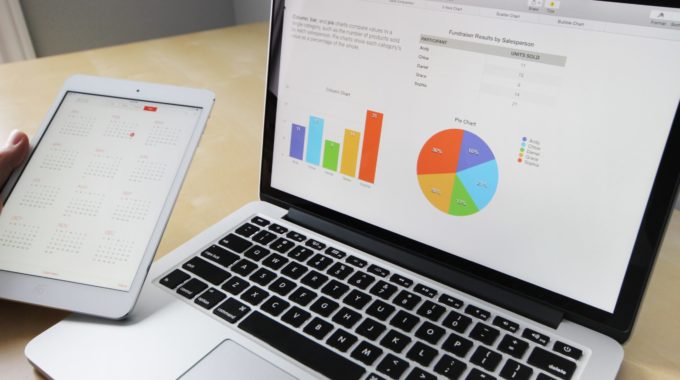 How Small Businesses are Shifting to Coronavirus Marketing
The emergence of the novel coronavirus came as a blow to many businesses. In many cases, small businesses were the most affected as they did not have the structure or resources to comfortably handle the pandemic. However, some adaptable entrepreneurs took the opportunity to strengthen their online presence through digital marketing, coming up with a new strategy that we might call coronavirus marketing. 
In a world where business owners can't allow customers to congregate in close proximity, solutions have to be found through alternative ordering and curbside pickup. But how are small businesses getting the word out about these options? With the ongoing effects of the pandemic, the focus has shifted towards open, transparent communication with customers in an increasingly online digital marketplace. 
The Shift Towards Open, Direct Customer Communication
The survival of small businesses in the wake of the coronavirus has required proactive and available communication with customers online in a way that was never as necessary as it is now. Companies have to make their policies clear and transparent in order to promote customer trust and engagement. 
Micah Solomon, VP of Corporate Communications for Freshworks, spoke to the challenges of customer communication in the COVID era in an interview for Forbes. "Despite the circumstances, we should be present, authentic, empathetic, and as transparent as possible," he said. "Even if your news isn't great, people respect you for that."
This is exactly what small businesses are trying to achieve in the new economic climate and with coronavirus marketing. Clear rules and explanations of those rules help customers understand and empathize with businesses, helping them acknowledge that changes are instituted with the customer's safety and best interests at heart. 
This authenticity and transparency have emerged as another focal point in a world of digital communication best practices, especially as small businesses take to the internet to spread the word of their products and policies. 
Using Online Stores and Social Media
A toy store in Greenwich, Connecticut, hurt by the economic effects of COVID-19, is diversifying its digital marketing tactics going forward. It s looking to increase the visibility of it online store through coronavirus marketing by email and social media. It is attempting to meet previous and potential customers wherever they are as consumers maintain their own safety by going out less. 
This is the trend of small businesses now as local shops look to compete with the safe and easy-to-use shopping experience that online retailers provide. Social media provides the perfect platform on which to share both news and product information, drawing customers back to an online store where they can purchase products from a small business, whether that business is local or distant. 
In promoting their online stores through social media, here's what small business owners are achieving: 
Encouraging and responding to customer interaction

Building brand identity and awareness

Guiding customers to digital storefronts

Spreading information about physical location services and availability
While every business is operating differently based on location and services offered, these are universal tactics that can keep sales consistent and mitigate the damage of pandemic shutdowns. 
Small businesses must take care to protect their online store from digital attacks, but marketing and selling products online can be a great and safe solution for merchants and customers alike. 
Using Customer Data to Inform Coronavirus Marketing
Business owners are furthering the capabilities of their social media coronavirus marketing by analyzing customer data. Some wineries in Northern California have shifted their business model to reservation-only, meaning that customers can no longer drop in for wine and a meal. They've been able to achieve this through digital tools and applications that allow customers to make reservations from their mobile phones. This comes with the added benefit of recording certain customer data. 
With that data in hand: the number of patrons, purchasing times, reservation times, and much more—these companies can better understand their clientele, giving them better tools for directing targeted ads through social media. 
For example, if a winery knows customers typically make reservations at three in the afternoon, they can schedule their ads to occur around that time, prompting reminders and encouraging more traffic. A better understanding of a customer base also allows for better targeting of sales, both in timeliness and in products.
Building Interest with Sales and Deals
Another trend of small businesses in the wake of COVID-19 is the marketing of sales and specials through their digital platforms. The more customer data these businesses have, the more they can target and individualize promotions for their customers. 
Marketing content can be personalized based on location, age, or a wide variety of other factors depending on product and customer base. For example, print-on-demand businesses can successfully digitally market a sale for customized face masks in a certain locale where workers are just beginning to return to the workplace. 
Digital marketing through social media is a great place to highlight sales and promotions. With more customer data, small businesses can grow their customer base and better target these ads.
In a post-COVID world, small business owners need every tool available in order to maintain sales. Open communication through online platforms and social media, enhanced customer data, and deal targeting has the potential to see these businesses through these difficult times. 
Beau Peters is a creative professional with a lifetime of experience in service and care. As a manager, he's learned a slew of tricks of the trade that he enjoys sharing with others who have the same passion and dedication that he brings to his work.