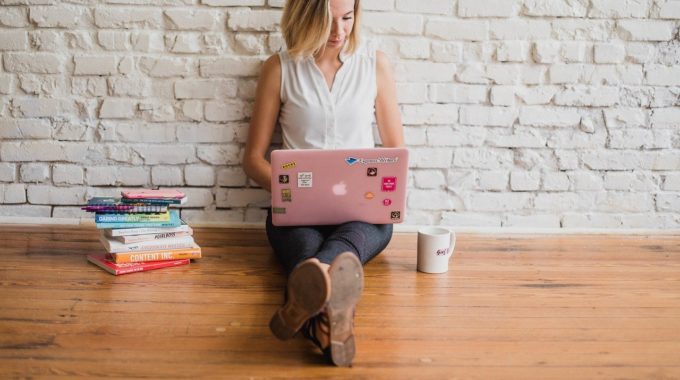 Partnering up with Influencers Sounds Great; The Key is to Identifying Your Audience
No matter what you're trying to sell, be it an SAAS-based product, eCommerce goods, or B2B services, you will have to work on getting a high engagement rate on your content.
We'll have to agree that the use of some traditional marketing strategies is declining. Long gone are the days when capturing the people's attention was as easy as displaying a brightly colored commercial or posting a cheesy billboard up on the side of the local highway.

Now, there's an entirely new realm of communication and marketing, and Millennials are far more evolved than their ancestors. They spend a lot of their time on Facebook, Instagram, Snapchat, and Twitter. Facebook and Instagram, particularly, are reportedly the best platforms for marketing to the Gen Z age group.

In this modern digital era, bloggers are becoming influencers to market brands and products, and they inspire action and create awareness.

For businesses working in a competitive industry, branding efforts can be too strenuous to tackle their own.  Determining the best platform for advertising and monitoring results can be exhausting. And you probably find that your targeted audience has become desensitized to traditional forms of advertising. They don't buy products; rather, they buy relations, true opinion, and magic.
With fierce competition on the rise and overwhelming product availability, buyers are more looking into the trust factor now.

Consumers dump brands they don't believe in. Buyers don't trust marketing integrity. They need more than just a brand name or a catchy jingle.

To filter the sales pitches, they utilize ad blockers and unfollow brands' social media pages.
Where does that leave you?  Influencer marketing.
This is a form of collaboration between a business and an influential person. The goal is to promote a product, a service, or a campaign in an earned vs. paid mode of advertising.

In the beginning, influencer marketing got its start with celebrity endorsements, but in recent times, we've seen many bloggers and Instagram influencers joining the ranks of the likes of the Kardashians.

And for you, the brand, that's great because that means the only thing standing between you and people buying, using, or supporting your product, service, or cause is finding someone who both you and your consumers can trust to spread your message.
All you need is an influencer.
A New Business Collaboration Between the Two
Influencers are most effective when there is a collaboration between them and the business rather than the brand dictating how the influencer will promote the product. Unboxings, product reviews, and product giveaways are all effective influencer strategies that create awareness of products.
Finding the Right Influencer for You
But what makes an influencer? 
It's really great if your influencer can get your page a thousand likes on Facebook, but if none of those people who liked your page are taking action, what good are those likes?
A truly talented influencer is someone who has some kind of claim to fame. They need to be influential already. You're not really looking to make someone into an influencer; you're looking to find an influencer who has the talent and following, and who knows the nitty-gritty of social media and SEO content writing.
But take note: just because someone has a million Instagram followers doesn't automatically make for a good fit for your brand. It's important that the influencer have a connection with the audience that fits your customer demographic.
Who Is Your Target Audience?
Before you can find an influencer to tell people about your company, you need to identify the people who care. Fashion influencers are successful because they mostly target young men and women who would buy and wear the kinds of clothes they blog about. Before you can find an effective influencer, you need to find the people who will buy your product, use your service, or support your cause. 
So before you begin searching for an influencer to help out your company, the most important step is to do research and find your target audience. This includes people who are interested in what you have to say as well as people you'd like to inform about your company in the hopes that they will become interested.
One of the most important things you'll have to learn about your target audience is the demographics. 
What kind of people are interested in what your company has to offer? 

What age range are they in, what jobs do they have, what socioeconomic class do they belong to? 
These are all important questions that you need to know the answers to in order to effectively advertise your product, service, or cause. The answers will direct you to the best resources for marketing and advertising.
Managing Your Expectations
Another thing to consider when looking for an influencer to partner with is your company's needs. 
Is your company already well-known and successful, or are you a startup company looking for a big break to take your name global? 

If your company has already been established, you may just be looking for customers, while a small company may need to find some investors and big supporters in their target audience.

The most important thing about knowing your target audience when it comes to trying to find an influencer is to remember to fit the influencer to your target audience, not the other way around.
Another thing to consider that is shaped by your target audience is what messages you want to get out and how you present them. You need to know when jokes are appropriate, what jokes are appropriate at what time, and how to get your message across without offending your audience. 
Final Words
Working with influencers may help your brand expand its reach and attract new customers in organic ways.
Shyam is the founder of a search consulting business and has over 7 years of industry experience in branding and search engine marketing. With background experience in IT engineering, he also customizes eCommerce stores and optimizes sales funnel for better ROI generation. Connect with him on Twitter.