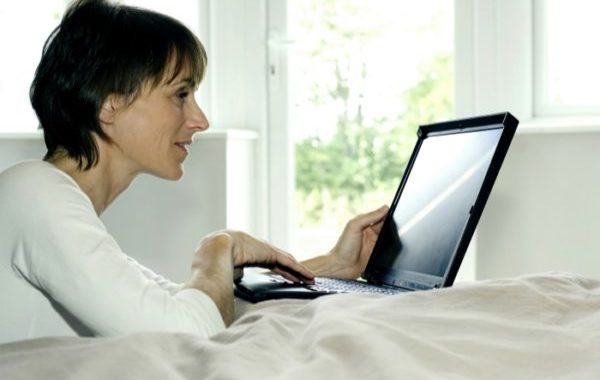 You're in the Business of Selling (Yourself)
When you hear the word "salesperson," do you automatically identify as such? Do you agree that you're in the business of selling?
I'm guessing not.
It's common for entrepreneurs — especially those in service businesses — to feel like they're above sales and selling tactics.  But if you essentially are your business, meaning that you are inseparable from what you sell because it comes from your expertise (such as that of a consultant), you absolutely are in the business of selling.
You as the Brand, and How That Impacts Sales
I've written before about how you are a brand. You're the brand that provides solutions X, Y, and Z to your clients. You're the brand that people buy into. Without you, there is no brand. No company. No revenue.
Look at it like this. If you sold your coaching or consulting business, how could someone else leverage the brand that you've built under your own name? Sure, you can sell your list of contacts and hand over the clients you've been servicing, but they won't get the same exact results that they did with you. Because you were the brand with the knowledge and expertise they relied on.
Your brand is, in fact, your best selling point.
When you know your industry inside and out, when you have deep experience helping others achieve phenomenal results, that's what helps you get more business. But that's not all you need in order to sell.
Connecting the Dots Between the Business of Selling and Marketing
For large corporations, there's sometimes a gap between sales and marketing efforts, simply because the two are often housed in separate departments. But for you as an entrepreneur, sales and marketing should work in tandem to help you not only establish your expertise in your field but also close sales and attract new clientele.
Studies show that when sales and marketing are aligned, brands (of any size) can see 38% higher sales win rates.
But how can you close the distance between these two aspects of your business?
That process starts by first identifying those marketing tactics that will help you educate your audience, such as creating content that leverages your authority or public speaking. Carefully narrow the topics you address so that they're in line with the services you want to sell.
Looking to increase the number of clients you can coach on starting a business? Make sure your blog is full of articles on choosing the right type of business, incorporating, and creating a business plan. These are all topics that you know well, and that your target audience wants to learn more about.
Your social media profiles should also center around these topics of thought leadership. It takes time to build a solid social media following, so be prepared to grow your reach, one follower at a time.
Once you have these branding practices in place, tie them in with smart sales strategies. In the example of trying to find more clients you can coach on starting a business, you could offer a free report on the subject, with a voucher for a complimentary coaching session, or a discount off of one of your coaching packages.
At the end of a blog post, you should have a call to action that ties to a result you want. What do you hope to accomplish after someone reads your blog post? Should they subscribe to your newsletter? Make an appointment? Join your exclusive members-only program? Include just one call to action per blog post so readers know exactly what you want them to do.
Part of bridging the gap between sales and marketing is monitoring results of everything you do. While much of marketing falls under the branding category and can't always be tied directly to sales results, you can still see which activities move the needle.
For example: if you see that your post entitled "Pitfalls to Avoid When Starting a Services Business" saw more traffic than any other post, you know you're onto something with the subject. This could spur you to expand on the topic and create an in-depth ebook that you give to new email subscribers. Or you could create a video series, elaborating on each pitfall.
Website can tell you where your traffic is coming from. Maybe you're guest blogging on a business site, and are seeing some traffic from there. That's great; keep up the good work. Or maybe a Google Ads campaign you ran didn't net you any business. Use this information to take that investment and put it elsewhere.
Ascribing to the Always-Be-Providing-Value Mindset
One reason why many entrepreneurs don't identify as salespeople is that a few decades ago, salespeople were known for being pushy and ignorant of what a customer really needed. The catchphrase "always be closing" came from Alec Baldwin's character in Glengarry Glen Ross, and has represented how many have seen salespeople ever since.
But this hard-driving, high-pressure approach no longer works.
Think about your clients. While yes, you want to make money from them, you likely are more concerned about helping them solve a problem. Because that's what you are: a problem solver.
Maybe you met a woman who desperately wants to start a business, but has limited time or resources to do it. She's got a fantastic business idea, and you know you can help her launch a fully-sustaining business within a matter of months. You've even mapped out a strategy for her in your head.
That's the mindset you need as an entrepreneurial salesperson: to always focus on how you can provide value to potential clients.
That means you will give away some of your precious knowledge. And that's okay. If someone asks your advice, don't hand them an invoice. Give them a few tidbits that they can glom onto, but just enough that they still want to hire you to help.
Business owners who truly have their clients' best interests in mind are those for whom selling is second nature.
Change the way you look at selling. Because you essentially are your business, you are also the commodity. Focus on selling solutions and providing value, and the rest will come easily.