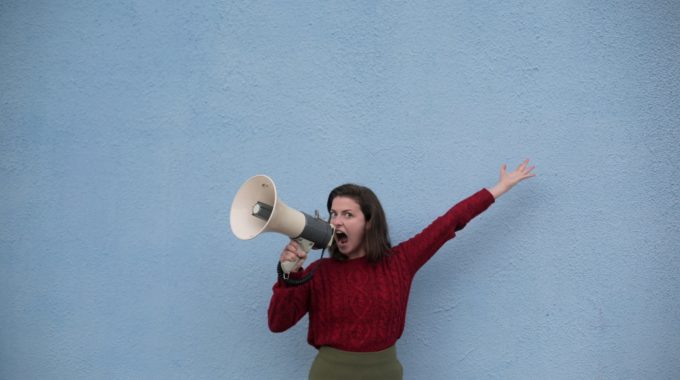 How to Make Your Brand Stand Out…Even in Times Like These
There's no doubt that 2020 hasn't been a year we could have ever expected or planned for. Everyone from parents to employers to professional sports teams has had to adjust on-the-fly and figure things out as they go. Even in that environment, some businesses have absolutely thrived, while others have seriously struggled. So, what's the difference between the brands that excelled and those that failed? And, more importantly, what can you do to make your brand stand out right now?
What's Special About Your Business?
To really make your brand stand out from the crowd, it's important to focus on what differentiates your business from others. To start, don't worry about what's "hot" right now; just focus on anything that makes your business unique. You can narrow down your highlights later on, if necessary. Here are some starting point questions to think about ways your business might stand out. Be creative and come up with as many as you can.
Are you minority-owned? Woman-owned? Are you veteran-owned or do you employ veterans?
Do you source your products or materials in a specific way?
Do you partner with a charity and/or give back to the community in specific ways?
Do you offer special collections or collaborations?
Has your business been honored or spotlighted for a specific reason?
Are you doing anything especially innovative or groundbreaking in your industry?
Once you have your list of unique points about your business, consider which ones are really integral to your business. Which points are your team really proud of? Adding these things into your marketing will help your business stand out from the crowd, while still remaining authentic.
How Can You Help People?
One way businesses are really standing out during this time is by creating new products and services to help people. There have been a lot of great examples in the news for this. Some examples are:
Gyms: Many gyms closed during the initial stay-at-home orders, and some still remain closed. To help people stay connected and keep up with their fitness programs, many gyms began offering online workouts via Zoom, Facebook Live, or another platform. Some large chains brought in celebrity trainers for a fun spin on an at-home workout, while others focused on intimate classes focused on community.
Distilleries: Though distilling liquor is the main focus, many businesses that make alcohol also rely on additional income streams like on-site restaurants, location tours, and event hosting. With much of that income still not coming back due to the dangers of large gatherings, some distilleries pivoted to using their facilities and expertise to make hand sanitizer. Not only did this change fill a serious need in many communities, but it also allowed these businesses to retain many of their workers and replace some of the lost income.
Every business has something unique that it can offer to the community and to its customers. Take some time to think of ways that your business can truly help people now, and you might be surprised by what you come up with. Even something as simple as a discount can really help people who are struggling and make your business stand out as an organization that really wants to help people in difficult times.
How Can You Adapt Your Marketing Strategy?
A willingness to adapt has become a key component for businesses working to survive and thrive during this pandemic, and adapting your marketing strategy is no exception. For most of us, everything isn't business-as-usual, so it's important for businesses to demonstrate they're aligned with the times, and understand what customers are experiencing. Do your best to understand what your customer needs and how you can best help them during the current circumstances. Engaging with customers and really listening to their needs can present many opportunities and ideas for growing or improving your business that you might not have otherwise considered.
This requirement for businesses to adapt and change to what's happening in the world also presents a great opportunity to test out new marketing channels, such as social media marketing, or referral marketing. You could also revamp and test improvements on existing marketing channels, like email or social media marketing. If what you were doing for marketing pre-pandemic isn't working to bring in business the same it previously was, don't be afraid to try out new channels. You might be surprised by the results.
How Can You Expand?
For many companies, the old way of doing things simply isn't cutting it in the current climate. So, how can you expand your business offerings to not only help your bottom line but also help people who need your services? This is a great time to get creative and explore ideas you haven't had time to develop in the past, or even come up with completely new ways to expand your company.
Go Virtual
Can you take parts of your business online? If you offer a product, maybe that means exploring possibilities for building an online store, or utilizing existing online resources such as Amazon or Etsy, depending on the type of product you offer. If you have a service-based business, maybe that means offering virtual consultations or creating online classes. Creating a virtual component to your business will not only help support your business during the pandemic, but it will also give you another revenue stream for the future.
Offer Expertise
Sharing your industry expertise is a great way to expand your reach and help your brand stand out among the crowd. You can do this in many ways, including creating a blog on your website, creating YouTube how-to videos, guest writing for other blogs, volunteering for charities, responding to requests for expert analysis from journalists, and more. For example, the website helpareporter.com connects experts with journalists who need information for stories, which allows journalists to easily get the information they need and for experts to expand their reach online for their businesses. Really, anything you can do to share your industry knowledge with others will help to establish your status as an expert and ultimately help your brand stand out in the marketplace.
Create New Products and Services
Are there new products or services you can introduce right now? For example, adding delivery or curbside service could make customers feel more comfortable during this time. But not everything has to be related to the pandemic. If you've been considering a new product launch or a new service offering, this could be the perfect time to test that idea. And it's an especially great time if the new thing you want to offer also can help people cope in some way with what's happening in the world.
Forge Partnerships
Forming partnerships can be a great way to expand your marketing reach. For local businesses, try partnering with reputable companies that are aligned with your industry. For example, electricians might form referral partnerships with a local plumber, general contractor, and HVAC technician. Then, you can refer clients to a trusted partner and receive referrals for new business from them.
Partnering with online influencers can be another great way to expand your business. Working with influencers to promote your goods and services can not only help you increase your sales, but it can also gain you more online followers who could convert to customers in the future. When working with influencers, it's important to choose people whose brands and values align with those of your company, otherwise, you aren't likely to get a good return on your investment.
Though the world we're currently living in doesn't look much like what we're used to, it's still possible to have success with your business and make your brand stand out to customers. By establishing your company as one that's flexible enough to change with the times, you'll be able to attract new customers and maintain, or even grow your business, despite what's happening in the world around us.
Dmitrii Kustov is an entrepreneur and the founder of Regex SEO, developing marketing campaigns for well-known companies like John Deere and Dignity Memorial. Currently, as Internet Marketing Director for Regex SEO, he is helping businesses and entrepreneurs grow their presence online. Due to his experience and background, he has been able to share hands-on knowledge about the following topics: Internet marketing (SEO, paid advertising, social media, content marketing, etc), statistical , web development, and entrepreneurship.