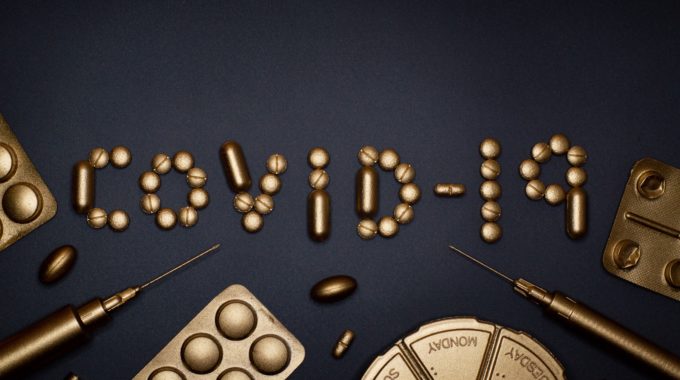 Do Not Pause Your Digital Marketing During COVID-19: Accelerate it Instead
To say that the COVID-19 pandemic has thrown a wrench in the works is putting it mildly. Lives, economies of nations, and businesses are in virtual shambles. Given that the lockdown has brought manufacturing, logistics, and marketing activities to a grinding halt and that cash flow has dried up, it is understandable if businesses put activities like digital marketing during COVID-19 on hold. This, as Schwarzenegger is so fond of saying, is a "Big Mistake."
It's like a bear market situation. Most traders will sell, sell, and sell. Smart operators will buy. There is a lesson here. When everyone else is going off the radar of search engine rankings, it pays to redouble efforts so that you shine bright. Here is why you should keep your digital marketing during COVID-19.
COVID-19 Has No Effect on Crawlers and Spiders
Have you noticed something in these coronavirus-hit times? The internet is healthy and flourishing and provides the main source of connection for folks. People surf to find information on COVID-19 or just to pass the time during the enforced lockdown. People spend time on social media more than they would were they working in offices. The pandemic keeps you indoors, but it has no impact on crawlers and spiders who keep trawling the 'net.
What does this mean for you if you suspend your digital marketing during COVID-19? The crawlers and spiders do not find you or your content on the internet and report it as such to the search engine, their lord and master. If your site was lucky enough to feature on the first page of rankings, it now dips down to the second, third or fourth page if you aren't updating it regularly. Keep your internet marketing activities in cold storage and your rank dips below the horizon and stays there. Keep feeding the spiders and crawlers and you will maintain your position in searches.  As said above, people are spending more time on the internet and they will visit your site if they find you and mark you for future reference to buy.
Climbing Back is Tough
If you think that after six months you will resume internet marketing services and that they will magically make you zoom back to the first page of search engine results, then this is another Big Mistake. Jumping off the cliff is easy as anyone knows. Climbing back up takes a long, long time. What happens in the meanwhile is that your competitors grab a big piece of the already thin market share and you are left feeding on crumbs.
Social Media is the Key to Staying Relevant
If social media were an engine, it would be running quite hot because people, when they are not searching the web, are tweeting, posting, and exchanging messages on social media. Keep social media marketing activities alive and running to be visible instead of retreating behind a wall. Join the chatter. Take the COVID-19 opportunity to put a different, caring, human face to your business operations. People will like it. Offer help, in cash or in kind, or any other way. Let your social media marketing expert craft wily strategies and put them into action. Your reputation grows and people remember you. That translates to loyalty, recommendations, likes, shares, and all those priceless intangibles that you can convert to tangible cash in the future.
Social media in hard times is a priceless opportunity. Switch it off to save costs and it is like shooting yourself in the foot. You will hobble. Lubricate social media activities and you will fly. It is as simple as that.
A Pause is a Rewind Button
In the world of SEO and digital marketing, you cannot put your foot on the brake or even press the pause button, not especially during these times when customers are searching for companies that can meet their demand and be visible, accessible, and available. If you put digital marketing on pause, you are actually pushing the rewind button that will make you start from zero if and when you restart.
Yes, times are hard right now. Your business is likely suffering. But you've got to continue with digital marketing during COVID-19 to ensure that you survive this and come out on top of the minds of your customers.
Krupali Mandavia with PeddleWeb as a Content Strategist, and has four years of experience as a content marketer, covering topics including social media marketing, digital marketing, content marketing, etc.