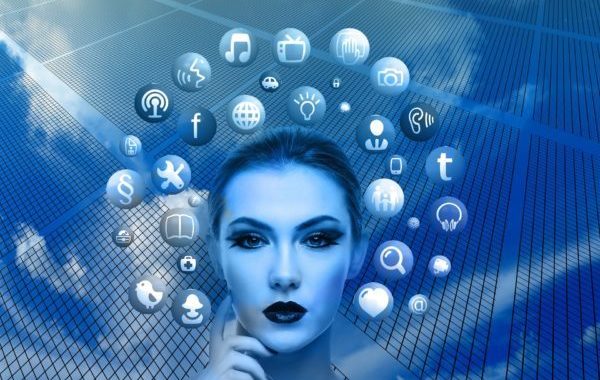 8 Tips to Quickly Master Social Media for Businesses and Entrepreneurs
Social media for businesses has turned out to be one of the best ways to connect with your existing and potential customers. Every second, billions of people from all over the world, log into one or the other social media channel. Hence, if used in the right way, businesses can use these channels to get the attention of their target audience. Overlooking the importance of social media can cause you to lose your customers to your competitors.
Many small, medium, and large organizations are using social media for building a relationship with their customers, generating awareness about their products and services, making their presence felt on the internet, sharing their knowledge and expertise with their target audience, attracting new customers, etc.  Using social media for marketing turns out to be very effective if used wisely. But if not handled properly, all your efforts may be in vain.
In this article, we have discussed a few tips that would help you in mastering social media for businesses.
1. Make a  Full Commitment to Social Media
We all know how difficult is to get likes on social media. The first challenge that a business faces is how to attract an audience, followed by creating innovative, original, informational content and keeping the audience engaged.
Marketing via social media channels is a slow and steady process. The first thing that you need to learn is: have patience. Many businesses spend months trying to understand the workings of social media. It also takes time to develop a regular content supply as well as understanding the likes and dislikes of your audience.
If you are planning to use social media marketing, be committed. Plan and create your strategy. Determine your company's mission and set up the goals accordingly. The path of social media for businesses can be easily thwarted. Plan everything in advance, like strategies to get viewers' attention, type of content you want to post, and also what you want to achieve from these strategies.
2. Listen to Customers Rather Than Promoting
While planning your strategies for social media just remember the basic rule of marketing,  the customer is the boss. Build your strategies with your customer as your focus. Listen and understand your customer's needs and requirements. Don't just promote your products or services; share them as a solution for your customer's problems.
Social media gives you an amazing opportunity to interact with your customers. Use them to communicate with your clients. Be active on social media, and answer all your customer queries.  This is how you succeed in winning the trust of your audience.
In addition to this, you can get ideas for writing content by tapping into the latest industry topic of discussion on social media channels.
Another major benefit of being active on social media is that you can check what's going on in the mind of your competitor's clients. Facebook, Twitter, YouTube, etc. provide an easy way to find the latest and upcoming trends of your market.
3. Get the Most Out of Your Content
One of the key aspects of using social media channels for marketing is to make the most of the content posted by you. With social media, you always have the option to give your existing content a fresh look. By creating Instagram stories or adding shareable graphics to your post, you can easily promote your content. You can even post a video on YouTube and Facebook.
Create at least 2-3 forms of shareable content based on your original content. 
4. Show Off Your Personality
One of the most important tips that may help you in using social media for businesses to your benefit is to just be yourself. Show people your personality. Give a thought before liking, following, or sharing a brand. Every brand has its own personality. To get inspiration, follow the brands which you relate to.
5. Experiment With Video Marketing
Life on social media happens very quickly. People switch from one content to another in a very short period. To overcome this challenge, many businesses have started focusing on video marketing, which is a creative and efficient way of engaging clients.
To make a good promotional video, figure out what you want to convey. What would work to get the attention of your clients? You can find this by researching the content that got the most traffic on your blog. Create an innovative, informational, and engaging video based on that topic.
You can also get ideas for video marketing by visiting your competitor's websites or YouTube channels. Find the videos that got a maximum number of likes and then create a video based on that topic.
6. Boost Organic Content to a Targeted Audience
 Tracking the success of your marketing campaign is easy as far as social media marketing is concerned. Traditional posting or organic content posting turns out to be the best way to find out the likes of the clients.
 Social media for businesses also allows you to run remarketing and targeted ads to specific users.
7. Remember That Success Follows a Passion
 If you want your social media marketing strategies to be successful, be passionate about them. Getting the attention of your target might take time. The chances of your first content becoming a hit are low because it takes time to find out what works for your audience. So be patient and never lose your focus. 
8. Focus Your Efforts on Select Networks
Becoming successful on all social media channels can be very difficult.
Posting content on each of the network takes time. Before you even realize it, you might end up spending hours just posting content. Forget about reading comments, answering queries, etc. This is a waste of your time and effort unless you have the resources to handle managing multiple channels simultaneously.
If you want to increase your ROI, use social media tools and focus on platforms where you get maximum traffic. Create original content for each platform. Always remember you shouldn't post the same content on every platform since different kinds of content work on different social media platforms.
 Keeping track of the success rate of your social media strategies is very important. You can easily do it by checking a number of shares, likes, and increase in the number of followers. This way you can check your audience preferences and tailor content accordingly.  
Mike Khorev is an SEO consultant and digital marketing expert who helps SaaS, Software, IT and Tech companies generate more leads and sales and grow revenue online. He offers expert advice on marketing your company the right way through performance-based digital marketing, web design, social media, search engine marketing, and many other online practices.