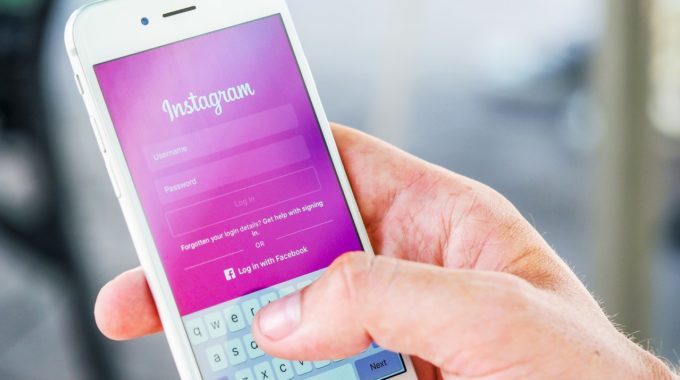 12 Instagram Features From 2019 That You Need To Make The Best Use Of
Instagram has more than 500 million active monthly users and is a popular choice for businesses to reach their audiences. With a wide range of Instagram features, this social media tool serves as the best virtual platform providing new opportunities for both users and brands.
Instagram offers various possibilities for personal and brand accounts to engage with their audience. To take advantage of these opportunities, the first thing you need to do is make sure you are ahead of the curve. Instagram is continuously rolling out new updates and features to delight its customers, so learn about everything Instagram rolled out this year and how it will impact your Instagram marketing.
Hashtags And Locations
 Instagram provides a reliable way for users to find exactly what they are looking for through hashtags and locations. Reach new potential followers through search, then build up your Instagram stories content.
Adding relevant hashtags and location tags to your content will take your stories to additional news feeds for people conducting specific searches. Locations and Geotags will have their page results on the explore tab that helps people find content close to them.
Instagram Checkout
 Instagram provides a huge advantage to businesses, allowing them to tag products in their posts and then send users to the product page on a website to purchase.
Now Instagram has taken a step further where users can actually check out right from Instagram without leaving the app. This will be a huge advantage for customers to purchase and will provide an additional revenue stream for companies.
Tag Products
In addition to the checkout Instagram feature, the brand is also currently evaluating product tagging from creators. This gives the ability to tag the product that they are using or wearing on Instagram, just like brands can tag their products within posts. With this, users will be sent to the in-app product page and will have the ability to directly make a purchase within the app. This could be a big game-changer for brands to drive sales.
Stickers
With this Instagram feature, brands can engage with their audience in a fun way with the following types of Instagram stickers:
Quiz Sticker- The latest addition to Stories, which allows businesses and brands to ask multiple questions to followers and provide answers.
Question Sticker- Instagram allows you to place 'ask me anything' sticker on stories that encourage people to ask questions.
Donation Stickers- Raise money for registered non-profits. Brands and businesses use this feature to draw attention to charities they are supporting.
Reminders For Product Launch
Setting a reminder for product launches provides enormous potential for consumer businesses that are selling physical goods through Instagram. This allows users and other brands to learn about and preview products that aren't officially for sale yet.
You can add a sticker that lets people know when exactly the launch will be (set in advance down to the hour), and users will see a notification that directs them to the product page to purchase on Instagram.
To get the most out of this Instagram feature, in the product feed, post quality content with engaging captions, use a call to action and provide real value for your audience.
Chat Stickers: Group Chat
 Chat stickers essentially invite followers to request to join a new group chat through a story. Instagram is positioning these ways to start a massive group chat for people to make plans or talk about something in common.
When users click, they can request to join the group and the account holder will approve the request. This is a good option for marketers to show a story to a small segmented audience.
Polling For Sponsored Stories
 Polling stickers are an added advantage to business brands running story ads. When creating a story ad, you will be able to add a polling question to the video or image. You can ask the audience a question and give them two choices.
This is a great way for brand awareness to build new relationships and grab attention among the audience.
Title For Instagram Live
Now Instagram users have to keep an eye out for the Instagram Live titles. Instagram Live keeps your audience engaged and establish real-time interactions with your followers. The Instagram Live title will tell the audience what the broadcast is about, bringing them to your stream faster.
IGTV Landscape Videos
 IGTV offers the opportunity for individuals, brands, and businesses to share more with their audience through detailed, long-form video. It also allows you to add a 60-second video preview to your main Instagram feed, which greatly increases new audiences to long content video. Tips you need to know in creating IGTV:
You can insert links in IGTV video descriptions and you can even link your IGTV videos within Instagram stories.
You can edit your video title or description on desktop, but you can't edit on mobile.
IGTV currently does not have any ads or methods for monetization.
IGTV notification will be received in the Instagram notification tab.
With the addition of IGTV wide-screen views, Instagram users will be creating and uploading exciting content to share with their followers, build an audience, and show off their expertise. Create quality content to impress your audience, improve relationships that could lead to more engagements or sales.
Instagram Threads
Now we can get our hands on the new standalone direct messaging app, Instagram Threads. It is technically separate but still somewhat integrated with Instagram. Threads is an extremely user-focused, camera-first messaging app with vertical images and videos.
Hiding Instagram Likes
Instagram has decided to hide the like count of all posts in 7 different countries (Australia, Brazil, Canada, Italy, Ireland, Japan, and New Zealand). This change is huge. Let's take things in a good way.
Hiding Instagram likes will help people focus less on likes and more on telling stories. Also hiding likes removes the pressure of how many likes a post can receive so that people can hub more on sharing things they love.
The owner of the account will always be able to see their like count, so they have the same control over their content. This would help in analyzing what posts are performing.
Augmented Reality
Augment Reality is almost like a type of virtual reality, offering enormous value in digital marketing. You will be augmenting one aspect of reality instead of creating an entire landscape that offers extremely valuable content that can aid in users making a buying decision.
Cosmetics companies have the technology for the audience to upload pictures of them to see how certain hair color or lipstick would look. When users look at certain tagged products, they will see the option to try it on when viewing the product information. Users love exciting, creative, and interactive Instagram features and when they use the AR tools, they make buying decisions. It is more likely to help brands to sell more on the platform
Conclusion on Instagram Features
 Quality over quantity definitely holds true in these updates. These Instagram features are actively been tested by major brands, which is a great sign for everyone anxiously waiting for their turn. These updates encourage brands to pay more attention to important metrics and they give influencers more creative control.
Sarah Smith is a professional content creator who writes in-depth articles about Social Media and tech reviews. Her particular areas of interest are marketing, technology, and anything related to social media. She hsa published several articles on leading websites and is an avid blogger and Trollishly Social Media Blogger.