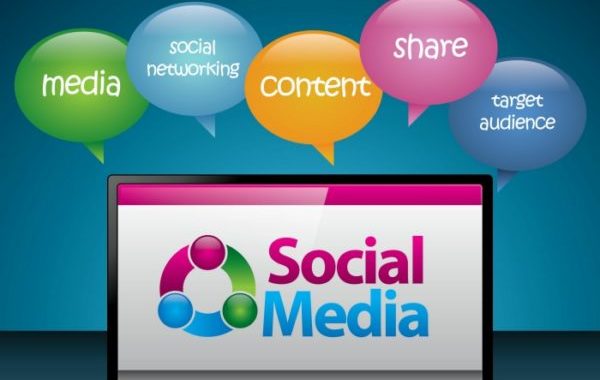 How Social Media Can Help With Your SEO Efforts
Social media and SEO are both important parts of the digital strategy for any business – but sometimes the value that each can have for the other is misunderstood. There is plenty of evidence to suggest that activity on social media influences your ranking positions, so this is an aspect of your SEO strategy that you must take seriously.
Here we will take a look at some of the things that your business can do on its social media accounts that can influence SEO; improving rankings and increasing traffic to your site.
Build High-Quality Links
While many things in the SEO landscape have changed in recent years, one thing that has remained constant is the power of strong links. Getting links pointing towards your site is one of the most effective tactics in achieving higher rankings, and social media can definitely be a way to help you build strong links.
However, this doesn't simply mean getting links directly from accounts social media platforms. While these may or may not have SEO benefits, the real strength comes from followed links from unique sites. Social media platforms help to facilitate this simply by extending the reach of your content and making it more likely to be linked to.
Social Mentions and Engagement
There is no doubt that Google notices 'brand mentions' – when the name of a brand is used online without a link being provided. When brands are mentioned in significant numbers it can be Google pay more attention to the business; how your brand is talked about can impact what you rank for.
A key aspect here is that Google is learning all the time about which queries a site should rank for. Getting mentioned multiple times on social media can be a big influencer in getting your site to rank for a term.
Makes Your Content Visible
One of the most important goals for your SEO work is to make your content more visible – and social media is an important way to make this happen. Whether you are promoting articles and blogs, or you want to push special offers and new products, social media is a vital marketing channel for the stuff that you are putting out.
And naturally, this will have an impact on your SEO. As your site is viewed more and customers engage with the content, this is something that Google notices and rewards.
Develop Partnerships Organically
Social media is designed to help people come together – and this is a way that it can benefit businesses too. Building partnerships and strategic alliances can do a world of good for your SEO efforts. Social media influencers (important and influential figures within your industry) posting about your brand can make a huge difference to your rankings.
Also, remember that respected businesses outside your niche that post about you (such as clients or suppliers) are also extremely valuable.
Optimize for Local Traffic
Local SEO has become one of the major talking points in the industry, with Google placing a strong emphasis on location-based search. Social media offers an important way to engage with customers and other things in the local community – this shows search engines that your business is relevant in the local area and needs to show up in search results.
"Any business with a physical presence needs to be sending local-specific authority signals," says Justin Aldridge, Technical Director at specialist SEO agency Artemis Marketing "social media has become a vital tool in promoting your brand, and we have some local-optimized posts make a real difference for our clients".
Improve Overall Brand Awareness
You might not consider brand awareness to be a relevant SEO factor, but it is important to consider that branded searches can make up a significant portion of the traffic that any business receives. This traffic, and how it interacts with your site, can have a huge role to play in how search engines rank your content in future.
The more people recognize your brand on social media, the more likely they are to make a Google search using your name. Additionally, they are more likely to click on your site when they find it in non-branded search results through the familiarity they have with the name.
Author Bio:
Chester Avey has worked alongside a number of established businesses as a business growth consultant. With over a decade of experience, he now enjoys sharing his knowledge through his writing and connecting with other like-minded SEO professionals such as Artemis Marketing. Follow him on Twitter.
Read more posts about Social Media and SEO on Marketing Eggspert.