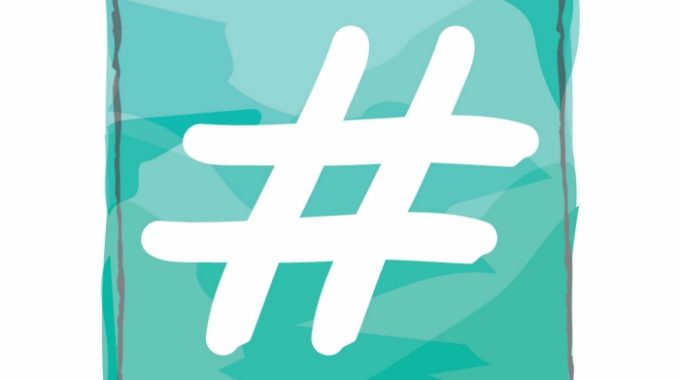 Hashtag Marketing: Empower Your Business to Engage an Audience
For everyone who's wondering what Hashtag Marketing is – it's a method of boosting impressions and making the content searchable and easy. Hashtag marketing encourages users to talk about your brand, on platforms like Instagram, Twitter, and even Facebook has started using hashtags. Their usage makes your brand stand out and the users do not want to miss seeing your posts if they are interested. Many hashtag based marketing strategies are being utilized to reach out to a particular brand easily and to augment the reach in any global market with the help of analytical tools.
There are small businesses that are struggling to gain attention on social media platforms. Such businesses can make use of hashtag marketing techniques to grab the eyes of customers and compete with the well-established, large scale businesses. Posts with searchable hashtags will make your company's profile much easier to find and all this makes your job simple. Doesn't it?
Top Strategies to Implement Hashtag Marketing:
#1. Trending Hashtags
Setting a trend comes from the number of followers you have and the number of times your hashtag has been used on their profiles. When a lot of users include your brand's hashtag it transforms into a trend. There are various platforms on social media which represent and display topics that are trending.
Trends change constantly in real-time, so when there is a trend related to your brand then you must undoubtedly engage in it with relative content. When you share content via trending hashtags on social platforms, your brand will be known to a larger group of people and not just to your contacts. If your topic is on the trending track, your consumers and audience can see your posts with just one click. If your post is an impressive and informative one, your shares will boost comments and impressions.
#2. Brand hashtags
A brand hashtag is more like a signature. It should be a relevant slogan or a concise word relating to the name of your company's brand. This is the best way to share your posts and make customers gain more interest in your company's services and products. It is a way by which audiences look into your tagged posts as it is a part of the social community.
The audience starts thinking about your brand and the company, with its frequent appearance on social media. When you use hashtags of your brand, consumers will follow all your links. Audiences share your posts by using brand hashtags when they are interested in your products. Drawing attention through hashtags will earn you more followers.
Contestants can be encouraged to share your brand hashtags more often by running contests. Everyone likes to win gifts, so this is a good weapon used by brands to promote their hashtags on social media.
#3. Chat hashtags
These hashtags can be used by people who are interested in subjects related to chat hashtags. These hashtags are audience specific and industry based. They can be revealed by using certain key terms. In chat hashtags, one user will ask a question and the other one shares his thoughts in the form of an answer or a piece of advice. You can promote your own hashtags by giving your brand more exposure. It is better to use hashtags which are short and precise.
To promote your hashtag on social media platforms, a meaningful conversation is the key. People are interested in talking about the topics which are relative to their passion. Admittedly, chat hashtags help to access an already established and waiting to be engaged hashtags on social media. Chat hashtags help like-minded individuals connect with each other.
When you use a chat hashtag, you can inform them about the ideas and concepts going on in your mind. By doing so, organizations will gain more cognizance about the people who are interested in their products and services. Your expertise must be demonstrated on topics that are relevant. People want to know more about a subject when they are invested in it. By sharing content, it will be easy to start meaningful conversations.
#4. Content reflecting hashtags
Such hashtags do not need to be popular or trending. They are non-specific to your company's brand. Simply, they are the words which are tagged to relate to your post's content. For example, a tweet about education may involve the use of the following hashtag, "#educationforabetteryou" etc. These hashtags are used for content optimization in searching. The audience will stumble upon your posts by using the tag given by you to represent your brand.
Content reflecting hashtags are used by a lot of set ups who engage in activities such as physical product selling, event participation, set locations operations, sharing of posts related to niche topics that are non-trending and many more. These hashtags become more valuable when a customer searches a hashtag of your brand to finds out details about a product or tries to learn about a subject related to your company.
#5. Call-to-action hashtags
This hashtag is a marketing technique applied to social media. It is a traditional approach which starts with a verb and then has a couple of short words that give additional instructions. For example, a school can run a hashtag called, "#schoolsportclub".
People take appropriate actions when a call-to-action hashtag post spreads across social media platforms. It is futile to encourage an action to your customers which is almost impossible. Call-to-action campaigns are beneficial for the company as well as the individuals. These campaigns increase a company's sales potential. By running such campaigns, you will only increase your customers' cognizance of your brand and also know about the products you are offering at a profound level. 
Advantages of call-to-action hashtags:
Contribution to important social causes.
Hashtags are found to be challenging the stigma if a certain person is ill.
Earn participation conduct.
These were the top hashtag marketing strategies which I feel can encourage your customers to interact with your business, make your content searchable, and expand your reach. When these strategies are implemented on your social platforms, they only push up your business growth.
How Long Should A Hashtag Be?
Hashtags should not be used haphazardly. Maximizing customer engagement through hashtags needs meticulous planning. The length of the hashtags and the number of hashtags used in a post determines the amount of customer engagement. The ideal number of hashtags to be used in a single post varies with each social media platform. Let's take a look on what's good for two major social media platforms — Twitter and Facebook.
Twitter
Number of Hashtags Per Post:
For highest customer engagement, a twitter post should not have more than two hashtags. Use more than two hashtags, then be ready for less engagement for that specific post. Take a look at the chart which clearly depicts how using less hashtags in a post leads to high customer engagement.
Number of Characters in a Hashtag:
When it comes to Hashtag length on Twitter, limit it to 18 characters per hashtag. Don't want hashtag that long? Go for 3 characters.
Facebook
Number of Hashtags Per Post:
On Facebook, hashtags are very useful for promoting events and campaigns. The average number of hashtags per post can be around 1 or 2 for high viewer engagement. Anything more than six hashtags in a post will nullify your efforts.
Number of Characters in a Hashtag:
Target for six characters in each hashtag to get high engagement levels. You can also get decent engagement for posts which have from 7 to 20 characters. However, the one which will engage the highest number of users is 6.
Conclusion:
All these strategies and techniques are proven to engage the audience. Using hashtags effectively goes beyond casually inserting them into your tweets and posts. Hashtags are everywhere these days. You can clearly see them on Twitter, Instagram, Facebook, Pinterest etc. Hashtags will amplify your brand, target your market, expand the reach of your content and also improve your SEO.
Author Bio
Ankit Patel is a Marketing/Project Manager at XongoLab Technologies LLP and PeppyOcean, which are offering top-notch web and mobile app development solutions globally. As a hobby, he loves to write about new & upcoming technology, mobile & web technologies, business & marketing, and development & design tools. His articles are published on some of the great platforms like TechTaget, SmallBizDaily, JaxEnter, Social-Hire, TorqueMag and more. Follow him on Twitter.