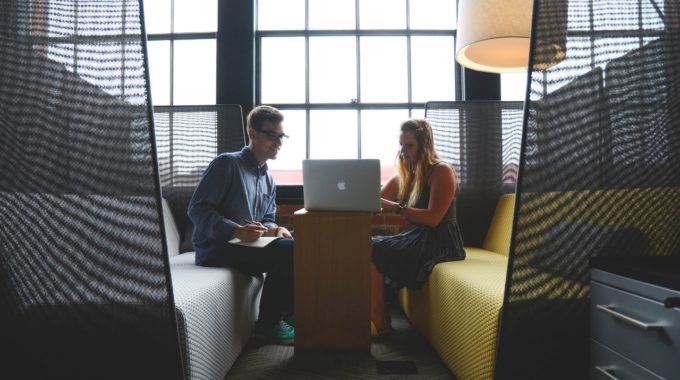 7 Secrets to Keeping Your Service Business Clients for Life
This was originally published on AllBusiness.
We've all heard it before: It's cheaper to retain an existing client than it is to acquire a new one. That's especially true for service businesses, whether that's accounting, graphic design, or marketing. Existing clients already know what your business does and are happy with the results. New clients, on the other hand, see you as an unknown. They're not sure what they'll get with your company, so you have to spend more time wooing them.
I can personally attest to the benefits of having long-term clients. In the 15 years that my content marketing firm has operated, I've had many service business clients stick with me for 5 to 10 years. Here's what I've learned works for nurturing those relationships.
1. Listen Carefully to Your Clients
It sounds overly simple, but believe me: your competitors might not be willing to truly hear what a client says, and that's where you can shine.
You can learn a lot by asking questions and then listening. A potential client might come to me initially for blog content, but after a 10-minute conversation, I might discover that what they really need is web copy. Sometimes they don't know what they need, but they can work it out simply by talking to you if you're willing to listen.
2. Don't Force Your Service Business Solution
Many service businesses focus on what they can deliver for the potential client, but they don't actually listen to what the client wants or needs. Maybe someone approaches you about a one-off project, but you want to sell them on the monthly retainer package because it delivers more revenue. This may not be the best way to keep a client long-term if they feel like you're unnecessarily upselling them for something they don't need.
I've been known to turn away potential business because I knew I couldn't deliver what they needed. I would rather they go elsewhere for their needs than try to fit my solutions to their requirements. They always appreciate my honesty, and sometimes they come back when their needs align with my offerings.
3. Be Human with Your Clients
Another way to keep service business clients for life is to consider whether you treat your clients as invoices or as people. Yes, clients are the lifeblood of your business, but they're human, and we could all stand to inject a little more humanness into our business interactions.
Before you dive in to the agenda for your next Zoom call with a client, check in with them. What's going on in their lives? How are they feeling? This year has opened the door to more vulnerability and more conversations about life in a pandemic, and that, in my mind, brings us all a little closer together.
I had a client I worked with for years, and somehow along the line, I discovered we shared a love of old Nancy Drew books. When I was cleaning out my closet and found a couple of vintage copies, I sent them to her because I knew she would appreciate them. That's how I do business.
4. Ask Clients Regularly How They Think You're Doing
It's easy to get in a rut when you work with a client for months or years. It's the whole "if it ain't broke" syndrome—if the client isn't complaining, why risk disrupting things?
My philosophy is to check in about every quarter to see how I'm doing at delivering what the client needs. This sometimes leads to a conversation about other content needs they have. Sometimes it leads to a frank conversation about how I might not fully be meeting their requirements, and that forces me to set aside my ego to ensure that I am delivering what the client needs at the moment.
5. Send Your Clients Gifts
I've always been a big proponent of sending my clients holiday gifts. It's my way of showing my appreciation for our continued professional relationship. And let me tell you: they love getting a surprise during the holidays! I set tiers for my gift-giving budget so that clients who have spent the most or have been with me the longest get an appropriate token of gratitude.
6. Refer Your Clients to Others
Part of good business networking is to connect dots. If you have a contact that you think would make a great partner for a client, make that introduction. Especially if you work in a particular industry, you may be able to refer business from one client to another or otherwise foster cool partnerships. This isn't something that will directly net you benefits, but the good karma will find its way back to you.
7. Keep the Relationship Going, Even After Business is Done
Sometimes, however, it's not possible to keep service business clients for life. But just because a client stops doing business with you doesn't mean they won't need you in the future. Keep in touch with an annual check-in just to say hi. You don't need to push your business; the simple act of reaching out will remind them of why they love working with you, and if there's a need, you can be sure they'll let you know.
Watch Relationships with Your Service Business Clients Blossom
Long-term business relationships have to be developed, and that takes work. But the longer you nurture those relationships, the more they will blossom.