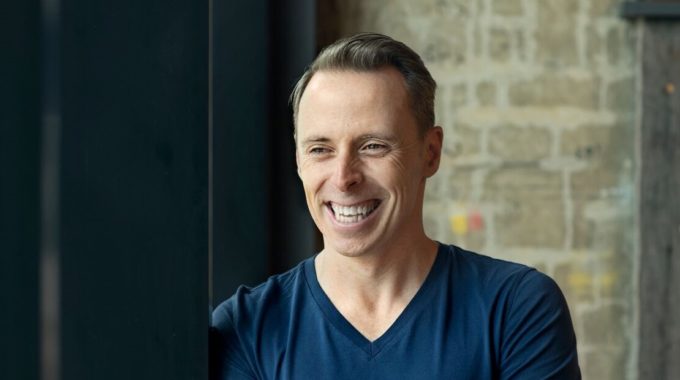 Marketing Eggspert Interview: Ian Cleary of RazorSocial
Welcome to our interview series, where we introduce you to marketers around the globe. Every few weeks, we'll dive into best practices and tips from people who live and breathe marketing. To be considered for an upcoming interview, please contact [email protected].
Tell us who you are and what you do.
I'm Ian Cleary, the founder of RazorSocial and we provide Digital Marketing consultancy and training services. I have extensive experience in technology so we often help companies in the technical areas of marketing. I also am a regularly keynote speaker at conferences around the world and I'm currently in Russia writing this because I'm speaking here!
What aspect of marketing do you focus on? What audience?
I get involved in all areas of digital marketing but content marketing is an area I love. The content I produce is responsible for a lot of business I have generated. Content is the fuel for social and search so it's the core of everything in digital marketing.
I have a mix of audiences. The smaller businesses buy some of our online training and the larger businesses hire us for consultancy and training.
How long have you worked in marketing?
I have worked in Marketing for 8 years but I had 15 years' experience working in technical roles in the software industry prior to this. So that's why I'm happier working in all the technical areas of marketing.
How has your field of marketing changed since you first got started?
It's got a lot noisier. There are so many social networks, so many tools and so many options. That makes it challenging for customers because they are not sure where to invest their time and money. From a social perspective there's been an ongoing shift from organic to paid models.
What's one big mistake you see people make in your area of marketing?
Following the herd. How many companies are active on social networks because they were told it was important as opposed to having a clear strategy for their business? How many businesses just copy from someone else? A coffee store in the US wanted to stand out so they created the strongest coffee in the world called 'Death Wish Coffee'. Based around this they created a great story that is not only told by them but also their community through blog posts, videos, testimonials and more. They were so unique they won a competition which resulted in them getting a 30 second commercial on the Super Bowl. Stand out from the herd.
If you could give your audience just one piece of advice about marketing, what would it be?
Stop churning out low quality content. Produce a lot less content but higher quality. Nobody gets any attention for a 300 word blog post but if you spend two weeks on a detailed research report and promote this you can get value from it for a year.
How do people contact you? 
People can get in touch via Twitter @iancleary or our website www.razorsocial.com