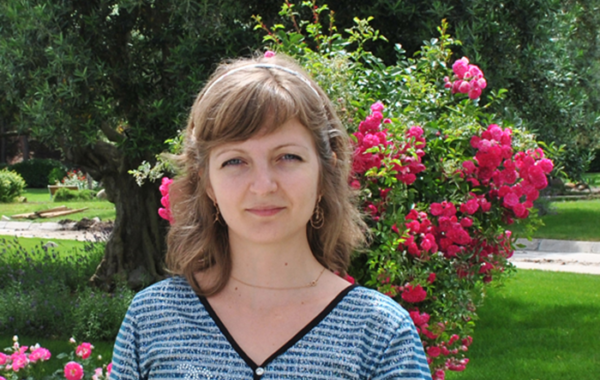 Marketing Eggspert Interview: Ann Smarty of Viral Content Bee
Welcome to our interview series, where we introduce you to marketers around the globe. Every few weeks, we'll dive into best practices and tips from people who live and breathe marketing. To be considered for an upcoming interview, please contact [email protected].
Tell us who you are and what you do.
Not an easy question, surprisingly! I do a lot of things! I am Brand Manager at Internet Marketing Ninjas where I manage our blog, speak at conferences and provide expert (mostly content marketing) advice to our clients.
I am also co-founder and owner at Viral Content Bee, a platform helping you build social media shares and niche connections with social media influencers. At VCB I manage business relationships, sales and marketing. I also coordinate development and customer support teams. Additionally, I host our weekly #VCBuzz Twitter chat that has been around for about three years now.
Furthermore, I am an active marketing blogger managing monthly columns at Content Marketing Institute, Convince and Convert, Maximize Social Business, Social Media Examiner and others.
What aspect of marketing do you focus on? What audience?
I have a few areas of expertise: mainly content marketing, personal branding and community management. My audience consists of mostly small business owners looking to build their presence online and professional bloggers looking to build passive income from their blogging activities.
How long have you worked in marketing?
I've been in marketing since 2006 (which makes it over 13 years – wow! Where did the time go?) I became known when I still lived in Ukraine. I wasn't able to meet with peers back then, so there were a lot of stories going around. People never believed I existed! J
How has your field of marketing changed since you first got started?
I started in SEO, then transitioned to content marketing. Not much has changed as far as I am concerned because I have always focused on building quality content and industry connections. Overall the industry has changed dramatically. Most businesses are only now realizing the power of long-term high-quality approach. Google has become much smarter contributing to the change. We tend to focus on long-term goals (brand awareness, influence and loyalty) much more now than we used to ~10 years ago. I don't say those were not fun days though! I am happy that I could witness that transition!
What's one big mistake you see people make in your area of marketing?
Most businesses are too slow. Online landscape is changing so fast: There are new emerging platforms, algorithm changes and smarter technology nowadays. Yet, it's unbelievable how many businesses are still willing to invest in tactics they saw (or think they saw) working 10 years ago. Continuous in-house training is a big part of being up-to-date with digital marketing trends. And in many cases, you don't even have to invest into training resources. There are plenty of free courses from industry experts out there. All you need is to encourage and incentivize your team to learn more (and be ready to keep educating yourself too). Also building an internal training system is the smartest idea. Your employees will love you for that and it makes training new team members a breeze!
If you could give your audience just one piece of advice about marketing, what would it be?
Engage! Too many businesses are ready to broadcast. They don't want to participate. And that's one of the reasons they quickly get discouraged. Engagement requires a lot of time and in many cases investment (if nothing else, at least for hiring the right people or, better yet, training someone in-house). I've seen many decision makers who try to scale too much and you cannot quite scale engagement without making it ineffective. Despite what many business owners may think, engaging with the community is not "playing on social media". Stop focusing on ROI and reporting and invest some resources into becoming part of the community! It is true about just about anything digital marketing: Customer-centric, community-driven approach is a must!
Focusing on quick gains. Brand awareness is a tough sale because decision makers have hard time measuring it, so they try to force us into focusing on clicks and rankings. Online marketing is a long-term commitment, whereas most businesses go online for quick results.
How do people contact you? 
You can email me here, or simply reach out on Twitter @seosmarty. I am there a lot!