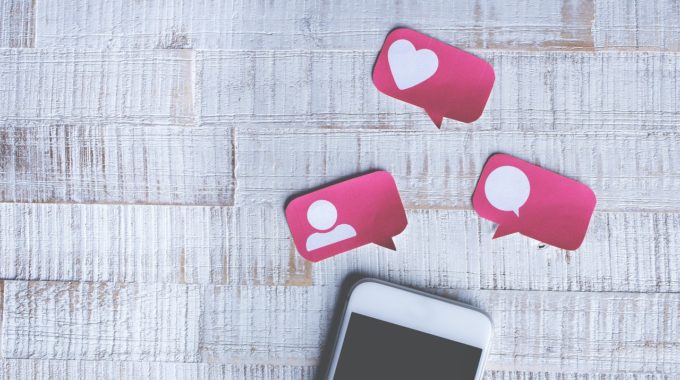 6 Ways to Run Successful Instagram Giveaway Campaigns
Launching Instagram giveaway campaigns can help put your brand front and center, grab users' attention, generate leads, and improve your sales funnel. They can also increase the chances of your target audience engaging with your brand and spreading the word about it.
But what's the best way to run an Instagram giveaway campaign that surpasses your expectations?
In this post, we'll look at different strategies you can employ to ensure that your giveaway campaign becomes a success. Let's take a closer look at some of these strategies.
1. Ensure That Your Campaign Has a Goal
Not having a goal means that you are spending your resources, time, and money to give away your products or services for free. While that's great and your followers will appreciate the gesture, it will not bring you a return on investment.
That's not good news for your business. Your first priority should be to identify what you want to achieve by the time your Instagram giveaway campaign ends.
Do you want to increase your engagement rate, grow your following, raise brand awareness, or increase your email opt-ins?
Once you have clarity on the goals you want to achieve, it's easier to strategize and work towards achieving them. Clear goals also dictate what kind of giveaway campaign you should run, what to offer, and how to promote it.
For example, if you want to move people down your marketing funnel, you should ask participants of your Instagram giveaway campaigns to visit a specific landing page.
2. Choose a Prize That Only Your Target Audience Will Appreciate
One downside of running giveaway campaigns is that you attract so many people besides your target audience. Your social media engagement skyrockets for as long as the contest runs, only to decrease drastically once the giveaway ends.
How can you ensure that you only attract relevant Instagram users to your account?
Research your target audience and identify pain points and interests that are only relevant to them. You should offer them a giveaway contest prize that others will not find interesting.
For example, giving away a stylish chalk bag or carabiner will most likely attract only those people who are interested in rock climbing. This makes it a perfect giveaway for an adventure company.
Before we move on to other fun ways to run successful Instagram giveaway campaigns, remember to include a compelling caption that tells users what they should do to participate, and define entry rules for joining the competition as well.
While these rules will depend mostly on what your goal is, they also have to follow Instagram's guidelines for hosting contests. This will ensure that your contest is able to attract and convert the right audience, and is not pulled down by Instagram.
What giveaway rules should you follow?
Do not ask participants to tag themselves in images they aren't part of. Secondly, familiarize yourself with any federal, local, or provincial rules to avoid trouble.
Include entry requirements and terms that participants need to adhere to such as a relevant age limit. You should also include an acknowledgment that Instagram is not responsible for your giveaway. Your caption should also indicate the day when the contest ends and how you will determine the winner.
3. Create a Hashtag for Your Instagram Giveaway Campaign
Create an exclusive hashtag for your giveaway campaign to make it easy to track conversations related to it. Using a hashtag also makes it easy for those who want to join the contest.
But creating a hashtag for a giveaway campaign can be tricky. You need to look for a unique hashtag that relates to the campaign and allows your brand to stand out among your competitors.
But don't worry. Below is a list of guidelines you can use to create the perfect hashtag for your giveaway campaign.
Make it short and readable.

Make it relevant to your brand, offer, or product.

Make it memorable, catchy, and easy to type and search. People should be able to remember it easily and use it when posting content.

Make it unique. Ensure that the hashtag is not in use by any other brand or person.
4. Promote Your Giveaway
How will your target audience learn about the giveaway if you don't promote it?
Use Instagram ads to boost awareness about the giveaway and increase your reach. You can also collaborate with niche influencers and ask them to spread the word about your giveaway.
However, be smart about it. You need to make sure that you target people who are likely to have an interest in your products in the long run. Leverage the audience research you did to create micro-targeted ads.
And the best of all?
Instagram offers precise targeting options that you can use to target users based on their location, interests, behavior, and lookalike audiences.
5. Partner with Influencers and Other Brands
To boost your giveaway campaign's reach, consider partnering with influencers and other brands. However, you need to choose your partners wisely.
Find those influencers and brands that have an audience that includes your ideal buyers.
You can leverage influencer discovery platforms to find those with high engagement and great content. They should also have a robust reach and, of course, an audience with common interests and needs as your ideal buyers.
The influencer can share a link to your giveaway, share your giveaway post, or ask their followers to participate in the contest using your branded hashtag.
When it comes to collaborating with another brand, find one with similar audiences. 
For example, this screenshot below showcases the collaboration between a fitness tracking service and a healthy eating brand.
Image via Instagram
Why would such a collaboration work?
Both brands target similar audiences and their collaboration can lead to increased engagement and reach.
If you run a similar campaign, you need to:
Choose a brand that has customers who could buy your products and vice versa. Your target audiences should be interested in what the other brand offers.

Ensure that the brand has an active account on Instagram.

Ensure that they have a decent following that can help boost your reach.

Find a common hosting platform so that you have a central way of tracking the campaign performance.

Ensure that you and your campaign partner give away the prizes as promised.
6. Manage and Track the Performance of Your Giveaway Campaign
It's important to ensure that your giveaway campaign runs smoothly from day one. Use an Instagram tool to track conversations about your giveaway campaign. 
Then, monitor comments and questions regarding the giveaway and answer them promptly. You should also monitor the content people are creating to participate in your giveaway contest.
These tools will help you track data from the onset of your campaign to the time you end it and give away the prize. You can use those insights to answer key questions, which include:
Did the campaign help you achieve your goal?

Did collaborations with brands or influencers make a difference to the campaign ROI?

What elements of the campaign generated maximum results?
You can use those insights to plan and run your next giveaway campaign in a more informed way.
Skyrocket Your Return on Investment with Instagram Giveaway Campaigns
While Instagram giveaway campaigns have become a common phenomenon, the trick is in learning how to make your giveaway stand out. Choose the right offer, identify your audience's interests, and leverage the right promotional strategies to amplify your content's reach.
If you follow the strategies mentioned above, you'll not only give your followers a valuable giveaway but also get great returns for all the money, time, and resources you spend.