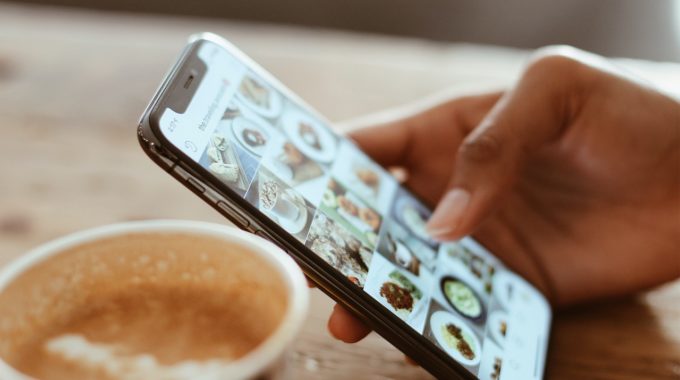 How to Develop an Instagram Marketing Strategy for Your Ecommerce Website
Developing an Instagram marketing strategy for your ecommerce website may seem daunting. However, all you need to create a solid strategy is to keep your business goals and target audience in mind and follow the right process.
In this post, I've outlined a simple, step-by-step process to use Instagram to grow your ecommerce business and boost sales.
1. Identify Your Goals and Target Audience
First, identify why you need an Instagram account.
Do you want to use the platform to build awareness, showcase your products, reach more customers, build a loyal community, educate customers, or increase loyalty?
Whatever the reason may be, communicate it to your team and use it to determine which metrics to track.
Secondly, figure out who your target audience is - their demographics, the types of content they interact with, the hashtags they use, and the communities they've joined.
Thirdly, run an audit of your previous Instagram activities and determine if you're targeting the right audience, meeting their needs, and posting content they like interacting with.
But what if you just started an ecommerce store and have no audience?
Research your competitors and see what kind of people follow and interact with their content. Find out which hashtags your competitors use, then start building your own audience using those insights.
2. Build a Following
To grow a following on Instagram, you need to consistently create quality content that your audience can resonate with. Then, optimize it so that it reaches as many of your target consumers as possible.
But, how can you optimize your Instagram content for further reach?
Find and

use the right hashtags

. Ensure they relate to your brand and content topic.

Post relevant Instagram Stories every day to reach new people.

Include location tags and hashtags to increase the chances of your posts and Stories appearing on the Search and Explore tabs.

Boost the reach of your Instagram posts using paid promotions.
3. Create an Optimized Profile
Start by connecting your account on Instagram to your Facebook Page, then turn it into a business account. With an Instagram business account, you will be able to access features such as Instagram insights, auto-publishing, Story links, and Shoppable posts.
Once done, optimize your account using the following tips:
Create a catchy bio, a completely filled-out profile, and consistent aesthetics.

Include branded hashtags.

Accurately explain what you do in your Instagram bio and include keywords that can help improve searchability.

Focus on photo lighting to maintain consistency in all of your visuals. Choose a few filters that you want to apply to your photos and stick to them for cohesiveness.

Send visitors to your website or landing page by adding the link in your bio.
4. Plan Your Content Strategy
A content strategy helps you ensure that you always have relevant and engaging posts to share with your audience.
But what kind of content can you post on Instagram?
Carousel posts

: Use can use Carousels to launch your new products, share videos from your events, show sequences, or educate your audience.

Video posts

: Videos are a great way to promote products, build trust, educate your audience about how they should use products, etc.

Stories

: Stories are a great way to promote products, build a community, entertain your audience, or as an avenue to collaborate with influencers.

Instagram Live

: You can use Live to launch new products or share teasers, share tutorials, run workshops, hold Q&A sessions, promote campaigns, etc.

IGTV videos

: IGTV is a great place to promote offers, share "how-to" guides, release company news, etc.

Instagram ads

: Use them to amplify your videos, posts, Stories, or carousels.

User-generated content (UGC)

: Run hashtag campaigns and ask your audience to share videos and photos of themselves using your products. Then, reshare those visuals on your account for social proof.
Remember to leverage features such as location tags, hashtags, clickable links, Story Highlights, Live video replays, emojis, GIF stickers, countdown stickers, etc., to increase your content's reach.
5. Create a Dedicated Landing Page
Effectively use the link in your bio by creating a high-converting landing page to boost your ecommerce sales.
But how can you create a landing page?
Use a third-party app like Linktree to redirect users to multiple pages. However, remember that you can't add your branded links on Linktree unless you buy their premium membership. This link tool also directs traffic to a third-party site instead of your website.
What else can you do?
Create an Insta landing page directly from your store.
But how?
Leverage landing page creators to help you create highly converting landing pages on your store. Using these tools also allows you to A/B test the landing pages and access real-time performance .
Once created, add the links to all important pages that you would like to direct your audience to. You should also ensure that the landing page is mobile-friendly, includes to-the-point content, and is regularly updated.
6. Leverage Instagram Shopping
Did you know that 90% of the 1 billion+ Instagram users follow a business account? Additionally, two in every three business profile visits are from people not following the business yet.
Now, imagine if people who visited your profile followed your brand and stuck around. It would definitely boost your following and sales.
For this, you need to set up your Instagram ecommerce storefront.
But how?
First, confirm the eligibility of your ecommerce store.
Ensure it's in a supported market, sells physical goods, and complies with Instagram policies for ecommerce. You should also have a business account that's connected to a Facebook Page.
Then, create a catalog by heading to the Catalog Manager on your Facebook account, choose the ecommerce option, and send it for review.
Once Instagram reviews and connects your catalog to your Instagram account, the platform sends you a notification. You can then sign up for Instagram Shopping by heading to Shopping from your profile and submitting your Instagram Shop for review.
Once approved, update your settings on Shopping and start leveraging features like tagging products on your feed and Stories.
Setting up an Instagram Shop will make it easier for people to discover your products from the Explore and Search tabs.
7. Partner with Influencers
Influencers can help your ecommerce store stay ahead of the game while also introducing your products to more prospects. They can help you grow your following, increase awareness, and boost your ecommerce sales.
What's more?
They can help you introduce your products to an audience that already trusts their recommendations.
But here's the catch:
For an influencer partnership to work, you need to ensure that the influencer gets a high level of engagement. Collaborate with influencers who align with your brand's goals and values.
Then you can ask them to create engaging how-to videos, product reviews, giveaways posts, and tutorials. You can also give the influencer an affiliate code or link to offer discounts to their audience and encourage more sales.
8. Track Instagram
Tracking data can help you evaluate your content's performance and analyze whether or not you're targeting the right audience demographics and posting relevant content.
What's more important?
The insights you get can help you build a more robust Instagram marketing strategy as you'll learn what kind of content performs better.
But how can you track results?
Instagram has built-in that you can use to track the number of impressions, profile visits, and content interactions.
However, if you need more in-depth data, you can also use third-party tools for Instagram such as Crowdfire, quintly, and HashTagsforLikes. These tools can help you manage more than one business account, monitor your competitors, and track your hashtags' performance.
Ready to Boost Your Ecommerce Sales with Instagram?
Make your ecommerce business stand out from your competitors by leveraging the numerous promotional opportunities that Instagram offers.
Optimize your Instagram profile, use relevant hashtags, post quality content, partner with influencers, and leverage new Instagram features. Most importantly, remember to consistently post great content and engage your audience in meaningful conversations.
Do you need more tips to develop an effective ecommerce Instagram marketing strategy? Comment below and we can help you generate better results from Instagram marketing.