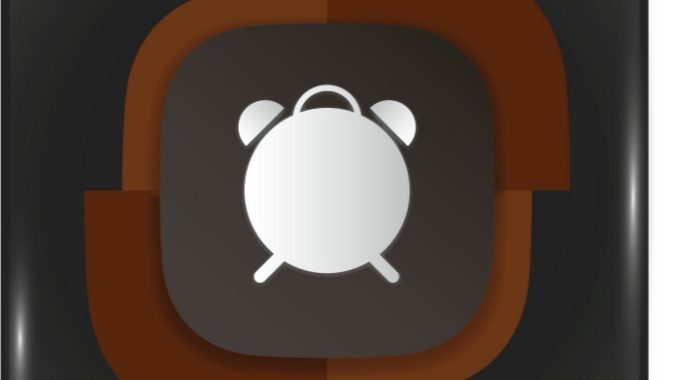 How To Make Your Time on Instagram More Efficient and Effective
Nowadays, everybody spends more time on Instagram than really necessary. Some of the time is spent on posting personal or company's content. Some on catching up with friends. And some is a complete waste of time. How can you make your time on Instagram more efficient and effective?
How to measure it?
First of all, in order to make it more efficient and effective, there needs to be some sort of measurement for validation that the below tips work. Instagram itself allows its users to see their average time per day spent on scrolling through the app. The feature can be viewed in Setting and then in My Activity. iPhone users can additionally check it in Apple's Screen Time.
That was all about efficiency but what about effectivity? How to measure if the content is successful? Instagram provides many different insights helping businesses understand how they do. To view them, the profile needs to be switched to a business account. You can easily do that, within a minute or two, in the app's settings.
Instagram Insights
The first thing that many users consider as a measurement of success is the number of followers. This number, however, can be very misleading. The reason is that a percentage of those followers can be either inactive or made of fake accounts. What really matters is engagement.
The insights worth your analysis are the following:
Reach = the number of accounts who viewed any of your posts this week.
Impressions = the number of times all your posts have been viewed this week.
Profile visits = how many users viewed your profile this week.
Feed posts = this option allows the user to sort their posts according to a chosen criterion (engagements, saved posts, comments, website clicks) in a chosen period of time. For example: Top commented on posts in the past year.
Stories = similar statistics to the feed posts one. For example: Top replied to Stories in the past 7 days.
Location, age range and gender = demographics show you if you successfully reach your target audience.
Follower hours and days = shows when your followers are most active. Do you post at the best time?
How to make your time on Instagram more efficient?
As mentioned before, Instagram lets you check your average daily activity. That is not the only thing. The app also allows you to set a daily reminder. If you set it on, for example, 30 min per day, Instagram will notify you once you've reached the half an hour limit you've set for yourself. iPhone users can do the exact same thing with the Screen Time Apple feature.
How does your Instagram time usually look like? You post a photo/video/Story. Afterwards, you start scrolling even though you have already caught up on all your friends earlier today. To avoid entering the app and repeating the same mistake each time you need to post content, help yourself with an app like Hootsuite or Buffer.
Both are social media management platforms on which you can schedule future Instagram posts. Prepare content for the upcoming week or even month all at once and stop constantly worrying about missing your posting time.
How to make your time on Instagram more effective?
Study your statistics. And answer the following questions:
Who is your target audience? Does your Instagram target the same audience as your product(s)? If the answer is no, change your hashtags and make research. What interests your audience?
Where is your audience? Are they in the same country/city as the target audience of your product(s)? If the answer is no, add relevant location to your posts as well as Stories.
Do your reach, impression and profile visit numbers grow? If the answer is no, try to add more hashtags that balance monthly search volume with the potential traffic. You don't want to use too rare or too popular of a keyword for obvious reasons - your post either won't be noticed or will get lost in the crowd. Remember also that the magic number of hashtags under one post in eleven.
Quality content
Good quality content is, of course, the key. That includes both photographs and/or graphics as well as captions. Captions need to be unique and adapted to a situation and the accompanying photograph. Hence, it is difficult to automate them or improve the process in terms of efficiency or effectivity. Simply research what language works for your audience, try it and evaluate the results with the help of previously listed insights.
Photographs, however, are a different story. Ideally, each of them should be different and unique. On the other hand, when viewing a profile with 9-12 posts visible at once, all photographs should look similar or consistent to give an impression of a clean and aesthetic feed.
Users can achieve it with the use of the same photo editing techniques and filters. However, editing each photo separately is time-consuming and frustrating. To avoid it, help yourself and download an app called VSCO. If you edit one photograph via this app, you can then copy the edits and paste them into all future photos. A headache to achieve the same color aesthetics finally gone!
The Take-Away
Instagram is time-consuming and the effects of the time spent on the app aren't always fruitful. You can improve it in multiple ways. Work on your efficiency by setting daily time limits on Instagram. Moreover, use social media scheduling app to prepare content in advance and avoid entering the application every time you need to post something. As for effectivity, analyze the insights, work on keywords (hashtags) and evaluate your process. On top of that, continue your work on good quality content. Post unique captions and photographs. However, keep them consistent with the help from photo editing applications.
Author Bio:
Natalia Raben is International Business student taking care of marketing @ DesignBro. Lover of design, photography and the arts.