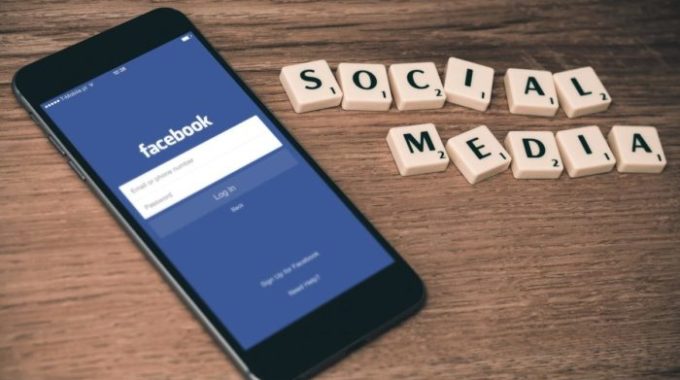 Top 8 Tips on Using Social Networks to Increase Your Blog Traffic
Social networks are the nexus of online marketing. People are spending more and more time on Facebook, Twitter and Instagram than ever before, so if you want your blog to catch their attention it makes perfect sense to advertise it on these platforms.
However, even though social media marketing might seem simple and straightforward at first glance, there's actually quite a bit of finesse to it. So today we're going to go over some of the most effective strategies for using social networks to drive more traffic to your blog, so without further ado, here they are.
1. Create Content Regularly
Nothing says boring than a blog that hasn't been updated in a couple of months. The frequency of your content shows exactly how committed you are to your blog, and your readers are definitely going to notice this. Always have a new idea that you can write about to keep things fresh and you'll find that your traffic will inevitably increase over time.
2. Write Catchy Headlines
Take a minute to think about your own browsing habits: when you're researching a subject you're interested in, you most likely type it into a search engine, and the next thing you do is probably looking at the title and deciding whether it's what you need to read or something completely irrelevant. Your readers do pretty much the same thing. Catchy headlines have a few things in common, so this is what you want to pay attention to the next time you want to write something that your social media followers won't be able to resist clicking on.
3. Post at Optimal Times
In order to get as much traffic as possible from social media, you need to be able to anticipate when most of your readers are going to be online, and publish your next post then. For example, if teenagers are your target group, you're going to want to post outside of school hours, when they're more likely to be active on social media. It's a fact that most people only click on the most recent news in their social network feed, so if you want your blog to get more traffic you're going to have to keep it in the recent.
4. Use Social Media Buttons
Have you implemented social media buttons on your blog yet? If not, it's probably time to start thinking about doing so. Studies show that people are much more likely to click on a blog post if they see that a friend theirs shared it on social media. And social media buttons make this very easy for your readers to do, making it more likely that they'll end up doing it. This is what is known as "organic" or "word-of-mouth" reach, and it's one of the most important factors to consider when it comes to online marketing.
5. Share Your Post Multiple Times
Some bloggers religiously try to avoid sharing the same blog post more than once, because it might feel like spamming and over-advertising. And while this does make sense to a certain extent, there's nothing wrong with sharing an older post a few weeks after it was originally published - or even a third time, a few months after the second share. No one's going to call you out for being a spammer and you might get some extra traffic that otherwise would've passed you by.
6. Images Matter
Know what's even better than a catchy title for getting clicks? A well-placed image. Whether it's an illustration relevant to the topic, a graph or even a professional looking photograph, having something visual to catch the reader's eye is always a good idea. This premise stems from the fact that the human brain is much better at processing images than text, so why not take advantage of this fact of nature?
7. Keywords
When people think keyword optimization, they think Google. But Google isn't the only place people type search queries in nowadays. There's also Facebook, Instagram and Pinterest - in other words, social networks. And if there's people searching social networks for content, that means you can optimize your content with keywords to make it more likely to pop up in social media searches. It's definitely something worth looking into if you want to increase your website traffic.
8. Look at
Finally, Facebook collects an increasing amount of data that can be very useful to you if you want to increase your social media presence. Things like actions on page, page views, page previews, reach and likes over time can give you vital insight into what you're doing right and what you're doing wrong, and it's all very easily accessible via your page.
Conclusion
As you can see, there's more to social media marketing than meets the eye. Hopefully these few tips have given you a better idea about how to approach social networks, and using them to get more traffic. Social media is very big nowadays, and it doesn't look like it's slowing down any time soon, so the sooner you learn how to use them properly, the more your business will thrive.
Author's Bio:
Ben Abbott & Associates is a law firm that focuses on solving car accidents cases which include accidents involving an uninsured driver, drunk driving accidents, and more. With the central office in Garland, TX, this is the firm you'll want to contact in case you get into an accident around Dallas or Fort Worth.