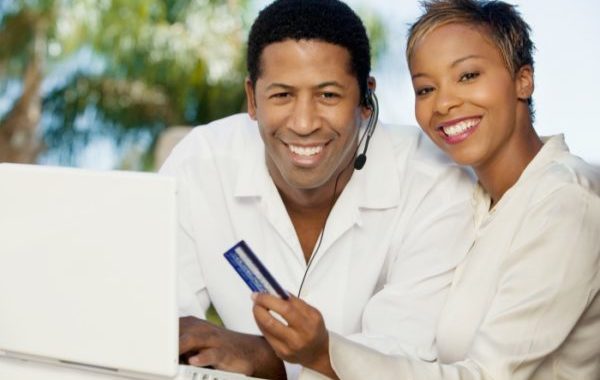 How to Build a Successful eCommerce Brand
We live in a world of global trading, a world where the eCommerce brand is on a perpetual upward trajectory, fuelled by an ever-increasing demand for goods of all shapes and sizes in a seemingly endless marketplace. This is truly the dawn of a new age for entrepreneurship, as nowadays everyone and anyone with a solid Wi-Fi connection and a laptop can launch and grow their online store, and establish a global reputation.
That said, the eCommerce market is an extremely populated one – some might deem it oversaturated as well – which begs the need for a unique approach to branding, marketing, and positioning in order to set yourself apart from the competition. Acquiring loyal customers requires meticulous preparation and effective implementation, so here is your essential guide to building a successful eCommerce brand that will pave the road to a prosperous future in the industry.
Make it personal
In a sea of mediocrity and monotony, an expansive marketplace where every online store resembles the other and customers have no real way of distinguishing between brands; there is an imperative to build something truly unique and different, something that will resonate with the hearts and minds of your demographic. And your best bet is to create a personal brand people will know and love.
Now, a personal brand can take numerous forms, and even if you don't want to base the brand's personality on your own story, you do you want a smiling face and a friendly voice to be the key portrayers of your business. Why? Because in a sea of corporations looking to make a quick buck, people will want to connect and develop a relationship with an image that is relatable, personal, and trustworthy.
So instead of going for the shotgun approach and creating yet another online store that bears no unique trait whatsoever, focus on tailoring a story and an image based on relatable values, a brand your audience will want to be a part of, and share across the online universe.
Find your eCommerce brand niche and USP
Of course, a brand cannot hope to find its unique voice and visuals without first discovering its most prospective niche, probing deep into the habits of its target demographic, and establishing its unique selling proposition. In a world of hot commodities and ever-changing trends, you want to find a lucrative and prospective niche, preferably one that will allow you to grow and not get overwhelmed by the sheer number of competitors.
Finding such a niche is not an easy task. Hot commodities such as tech might seem appealing, but the competition is so vast that you might never achieve the success you dream of. But regardless if you choose to sell smart gadgets or baby accessories, you need to develop your unique selling proposition in order to solidify your standing in the market, and motivate people to join your brand.
Design, integration, simplicity
When it comes to building success in the eCommerce arena, website design will play a vital, if not the key role. Your entire business depends on the development and implementation of a strong, recognizable brand. That's why your online presentation needs to portray this in the best way possible.
Take the Australian eCommerce market as a prime example of the importance of branding, and try to implement their methods into your own strategy. Companies specializing in website development in Sydney and other entrepreneurial centers in the country give priority to meticulous web design that does not only speak the true language of your brand, but boasts full integration, including mobile optimization and transparency. This way, you will win over the crowd with an amazing design, but by keeping it transparent, optimized, and simple; you can even speed up the decision-making process and boost conversions.
Prioritize customer experience
Another crucial element that will define the future of your online business is customer experience. The fate of your business literally depends on the positive to negative feedback ratio, and as a growth-oriented company trying to outpace the competition; you cannot afford to receive any negative feedback.
This is why you need to develop effective channels of communication with your demographic, work on continuously improving your processes, and act on valuable customer feedback in order to drive innovation. Not only will this boost your brand recognition and customer loyalty, but you will be able to always stay one step ahead of the competition as well.
Create stellar content
Last but not least, it's important to recognize the power and potential of content marketing. Just because what you're selling is inherently appealing to the public, or because it's something everyone needs doesn't mean that your products shouldn't have a unique story, message, and support a certain set of values.
Remember, a product without a creative description or story is just another product on the web, but if you give it a unique name and a purpose, people will have something to connect with on a deeper level, and thus become your lifelong customers. They will become a part of your brand.
In the overly competitive eCommerce arena, you cannot afford to lose time and money trying to beat your peers. Instead, you need to focus on the consumer, and create a brand your target demographic will connect with on an emotional level. Only this way will you be able to pave the road to long-term success in the online world.
Author Bio:
David Webb is a Sydney-based business consultant and online marketing analyst writing for Webcoda. With six years of experience and a degree in online business strategies, he is driven to help people to better understand this new digital age. In his free time, David enjoys writing, travelling and an occasional night out with his friends.