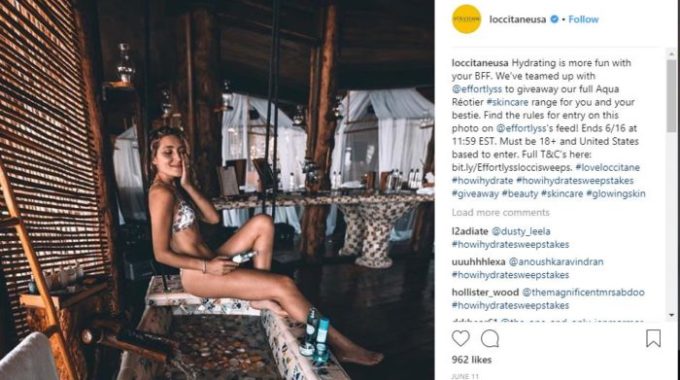 How to Crack Instagram Influencer Marketing in Ecommerce
The digital marketing landscape is changing dynamically. To stay ahead of your competition, you need to keep up with this constantly shifting landscape. Instagram influencer marketing is one of the strategies that can help you stay at the top of your marketing game.
Instagram is the preferred choice among marketers because it boasts a higher engagement rate. A 2017 study found that Instagram's engagement rate is 70% higher than that of Facebook. Compared to Twitter, the engagement rate was 669% higher. These stats really make the case for why Instagram is crucial for influencer marketing.
If you have an ecommerce website and you want to boost sales and brand visibility, we've got some tips for you. Here is how you can use influencer marketing and Instagram to grow your business.
1. Be Clear about Your Goals
Before you start contacting influencers, you should be clear about what you want to achieve with influencer marketing. Be specific and clearly define your goals. To get more clarity on it, ask yourself a few questions:
Do you have an in-store product or brand and need to increase your brand's visibility and name recognition?
Or, is your product usually purchased online and you need to drive digital sales?
Or are your owned social channels struggling, and you'd like to grow them?
Whatever your goals are, make sure you clearly understand what you are expecting to achieve from your campaign. This will help you find the right influencers. It will also help the influencers understand what type of content they need to create for you.
You should also define your key performance indicators (KPIs) based on your goals. If your goal is to increase brand awareness, you should keep track of views, engagement rates and social media followers. But if you want to boost sales, you should look at conversion rates and click-through rates.
2. Understand the Costs Involved
Influencer marketing can be very cost effective. But without proper planning, it could burn a hole in your wallet. After clearly defining your goals, set a fixed budget for your Instagram influencer marketing campaign.
The cost of working with influencers will depend on the kind of industry you are in. The cost will also vary depending on the influencer's reach and the type of content you have them create.
Based on your goals, see which revenue model suits your business. If your goal is to boost sales, a cost-per-click model may work best for you. For brand awareness and engagement, paying the influencers per post may be better.
3. Research Influencers
Before you begin contacting influencers, take some time to go through the profiles of various influencers. Even if you have big bucks to spend, if you don't find the right influencers, your efforts will be wasted.
Check Relevance
The first step to choose the right influencers for your campaign is to see how relevant they are to your brand. Do they promote the same ideals that your brand believes in? Do they work in the same niche as yours?
For the best results, you should find an influencer whose messages resonate with your brand. If you can find such influencers, their passion for your campaign will be evident in the content they create. This is because it will seem more authentic and honest as they share the same values.
If your brand believes in sustainable living, for example, you should collaborate with influencers who promote or at least care about sustainable living.
Image via Instagram
For example, Renew Life teamed up with Lauren Blake, a dietician and an influencer in the health industry to promote their products. Her target audience includes people who are on the lookout for healthy food and supplements. Renew Life wanted to get noticed by the same target audience, so it was a symbiotic collaboration.
Check Engagement Rates
After you've shortlisted the influencers you want to work with, try to gauge how influential they actually are. To find out, first check out the number of followers they have. Then pick at least three promotional posts and calculate the engagement rate they received.
You may not find sponsored posts right away, as some influencers do not mention it when a post is promoted, (even though they're required to do so by the FTC). You'll have to dig through their profiles. Look for posts that have used #ad or branded hashtags.
To get an idea about engagement rate, you need to first add the number of comments and likes on each promotional post. Divide that number by the influencer's follower count. This way you'll be able to see how much engagement their promotional posts receive and compare it to industry standard engagement rates
Calculating the engagement rate for every influencer manually is a tedious process. You can use influencer marketing platforms to make the process simpler for you. Platforms like Reelio can help you determine the engagement rate of each influencer that you are interested in.
4. Pitch Them
Once you have identified the right influencers for your brand, you need to send them a proposal to collaborate. Most influencers get a lot of proposals, so it is important to make your pitch stand out.
While writing your pitch, add a personal touch by addressing them with their name. Keep it simple and specific. First, mention a specific post of theirs that resonated with you and say what you like about it. If you've collaborated with other influencers in the past, you can also share some info about your past collaborations.
If you want influencers to say yes to the collaboration, you will need to tell them how it will benefit them. In the end, insert a call-to-action so that they can get back to you right away.
5. Create Unique Content
Once influencers have agreed to collaborate with you, discuss how you can partner to create unique content for your brand. Influencers often create content every day, so they know what works well in front of their audiences. The best way to go about content creation it is to provide ample creative freedom to influencers.
Tutorials, reviews, or Instagram Stories — there are a lot of types of content to experiment with. Try to get as much diversity as possible in the kind of content that is produced for you.
Whatever you choose, make sure it comes across as natural and not too promotional. Their content should come across as genuine in order to drive more conversions.
Image via Instagram
Popular TV personality, Giuliana Rancic, promoted SmarTrike by sharing a personal story around the brand. It had an authenticity that easily resonated with her audience. That post generated more than 19,000 likes and more than a hundred comments.
6. Offer Discounts and Giveaways
Contests, discounts, and giveaways are great incentives to get more people interested in your product. The best part is custom discounts also enable you to better track the results from your content.
Give influencers discount coupons for your product to include in their posts. Also, make sure to say the link needs to be "above the fold" in their profile, which is another way of saying, at the top so viewers don't miss it. This can help redirect their audiences to your page which can help you to boost your sales and engagement.
Giveaway events and contests are ideal for increasing brand visibility. Influencers can ask their audiences to repost their images or even use branded hashtags.
Image via Instagram
L'Occitane teamed up with New York-based beauty blogger, Alyssa Bossio, to promote their Aqua Reotier skincare range. The post received more than 900 likes in less than a week.
Conclusion
Ecommerce brands can increase their brand engagement, visibility, and sales with Instagram influencer marketing. Instagram's high visual appeal makes it an ideal place to showcase your products to your target audience.
If you want to succeed at influencer marketing on Instagram, you can use the strategies mentioned above.
Do you know of any other way ecommerce brands can use influencer marketing on Instagram?  Please share your suggestions in the comments section below.
Author Bio:
Gaurav Sharma is the Co-founder of Attrock, a result driven Digital Marketing Agency. He's a certified Google and Adwords specialist who regularly contributes to reputed publications like the Huffington Post, TechCrunch and many more. He leverages his experience and knowledge as a digital marketer to help influencers monetize their efforts and eCommerce and SaaS companies grow their revenues. When he isn't inspiring his team of devoted individuals to achieve more, he can be found globe trotting, sampling all that the world has to offer.