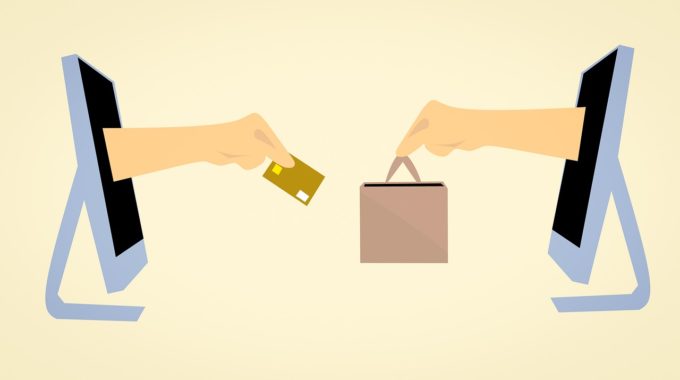 How Digital Marketing Affects E-Commerce Growth
Digital marketing is a field of study that continues to expand and evolve over time. Just as some practices begin to become widely accepted, new pathways are established to potentially expand e-commerce growth.
Digital marketing encompasses the same goals as traditional advertising methods: you need to effectively market your product or service to sell it. While you take into consideration the lessons learned from previous eras, you must also be able to use today's current tools to develop brand awareness. Here is how digital marketing as a field of study affects e-commerce growth.
How E-Commerce Benefits from Digital Marketing's Evolution
Digital marketing helps you make more informed decisions about how best to market your product or service because you can use technology to learn more about your potential customers. You can use this information to pinpoint the best way to reach your intended audience, such as which social media platform they use most frequently. You can track trends through digital marketing so that you can ensure your marketing message resonates with your desired customer base. If you are able to move a step ahead of these trends, you can differentiate your business as a digital leader. This may be possible by using new platforms before they are commonplace.
While many small businesses suffered from not being able to compete on the same level as big brands through traditional marketing methods, this is not the case for digital marketing. Many e-commerce businesses can effectively market through digital channels on a modest marketing budget.
E-commerce also benefits from digital marketing occurring in the same location where their customers are located. Print ads may not appeal to customers who prefer to shop online and stay in the comfort of their own homes. By using digital marketing, e-commerce businesses can directly market to their potential customers where they will most likely see and interact with their ads. This is particularly significant considering the billions of potential consumers you can reach online.
What Are the Main Aspects of Digital Marketing that Help E-Commerce Grow?
While various forms of digital marketing can potentially lead to growth for your e-commerce, the primary methods of growth provided through digital marketing efforts come from:
SEO
Search engine optimization helps drive traffic to your business by linking customers who are looking for your product or service to your business. SEO can help make customers aware of your business and motivate customers to make a purchase on your site.
SEO also makes your site more usable for interested customers, which in turn further increases its ranking. Content on your e-commerce that is optimized for search engines can also enhance your other marketing efforts making your paid search costs lower. Additionally, SEO allows you to convert potential customers into sales by targeting customers with abandoned carts.
By focusing on SEO for your particular demographic, you can target certain customers and drive them to your site, which can allow your business to rank higher than your competitors.
SEM
Search engine marketing, or SEM, is an effective digital marketing strategy that helps to promote your products and grow your e-commerce business. By using paid advertisements that appear on search engine results pages, you can advertise directly to people who are looking for your particular product or service, allowing you to capture leads and potential sales.
You can also use this strategy to test out a variety of ad campaigns and determine which are most effective across particular demographics. This will allow you to make smart investment decisions by concentrating on the most effective campaigns.
SMM
Social media marketing is a vital component to any digital marketing strategy. An effective SMM strategy will help raise brand awareness and drive engagement. You can modify your eCommerce profile before promoting sales through your SMM strategy so that users can see a streamlined approach to your marketing efforts. Some ways to boost your sales with SMM include:
Promote sales and contests across your social media accounts
Use hashtag campaigns
Interact with customers on your social media pages
Encourage reposting or tweeting of your marketing message
Include links from your social media pages to your e-commerce site
Add calls to actions on your social media pages
Email Marketing
Email marketing is a particular effective and affordable method of marketing for e-commerce businesses. Each message provides additional exposure to your online store. Email marketing campaigns allow you to learn more about current customers by using reverse email address search tools. You can learn about your customers' preferences by gathering and analyzing information. E-commerce shops can create more targeted campaigns based upon where the customer is at in the journey, such as by providing statements regarding benefits while in the research phase or personalized emails to customers who have abandoned their cart.
Content Marketing
Content marketing continues to be a relevant part of building brand awareness and improving SEO. By having engaging blog posts, relevant landing pages, and other optimized digital content, you can generate more interest in your business and improve conversions.
Mobile Optimization
Digital marketing does not only concern marketing that is viewed on computers. Any good digital marketing strategy should capture clicks and hits from customers on various devices, including computers, tablets, and cell phones. Since many people research products and businesses and make purchases on their phones, not optimizing your sites for mobile activity is a missed marketing opportunity. Additionally, you can add SMS ads to your arsenal of digital marketing tools.
Conclusion
Digital marketing is important and likely the most important in converting leads for your e-commerce business. Understanding the current state of the industry can help you capitalize on potential customers and capture a part of the market for a much lower price point than is available through traditional marketing mechanisms. Leverage the digital strategies discussed above to reap the most lucrative returns for your e-commerce store.
Ben Hartwig is a Web Operations Executive at InfoTracer who takes a wide view from the whole system. He guides by sharing the best practices and does it the right way!