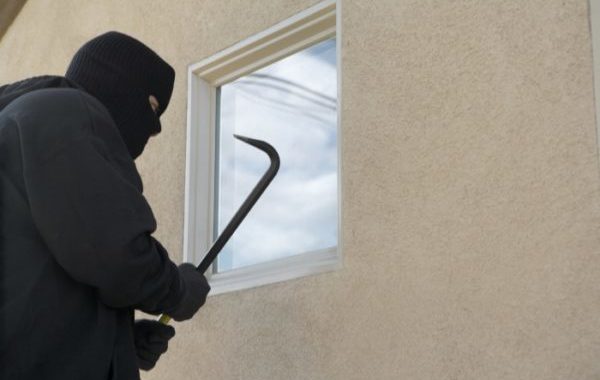 4 Things That Can Help You in Dealing with Content Scraping
Scraping, reproduction, or plagiarism; no matter what fancy name you use, the essence remains the same, which is the copying of someone else's content. With the development of various tools and software programs, it is getting extremely convenient for people to copy content and pass it as their own while at the same time deceiving search engines.
One such unfortunate practice is content scraping, where the scraper steals your website traffic and puts you in a risky position with the search engines. Considering the fact that thousands of content creators are troubled by content scrapers, you need to take proactive steps to prevent your content from being scraped. But first…
What is Content Scraping?
Content scraping takes place when people create websites in a similar niche as yours, and from there, they just blatantly copy your content. Sometimes, scraped content is limited to only excerpts with links to the original site, while other times, the entire blog post is copied word for word.
Additionally, content scrapers do not manually copy the content. They rely on various plugins and coding scripts that instantly copy your blog's RSS feeds and produce similar content within a matter of minutes.
Content Scraping and SEO
Many content creators that produce great authentic posts are unbothered by content scrapers because they already have hit their target when it comes to web traffic. However, people with little or no following are at risk because sometimes content scrapers outrank them.
This is not a theory, as it was proved by Search Engine Watch a few years back. As content scraping is a huge problem for many small content creators, one may have thought that Google must have come up with a way of identifying and penalizing such websites. Unfortunately, that's not the case because, according to Google, if your content is being outranked by any content scraper, then your site is at fault, i.e. functioning poorly in other SEO factors.
I know that this is not the kind of answer you were looking for. However, if you find a content scraper that has a higher ranking, then you may need to consult with an SEO agency to work out a foolproof SEO strategy.
If this does not work out for you, then perhaps consider going through the tips mentioned below.
Four Tips that Can Help You Prevent and Protect from Content Scraping
You might be surprised to hear this, but there is no need to tackle content scraping if it is not harming your website in any way. That's right! The best strategy to deal with this issue is to do nothing. However, if this strategy is not working in your favor, then it is time to bring out the big guns!
File a DMCA Complaint
If you come across a website that has copied your content, then you can deal with this in a legal manner. To get the wheels in motion, start by contacting the website owner through the provided contact information. If this step fails to produce any positive result, then take it a step further by contacting the hosting platform of the website.
Network Solutions' Who Is tool is great for finding the hosting services of any website. Once you have found the right platform that is hosting the content scraper's website, you can launch a formal DMCA complaint with them. Since all the hosting service providers are required to take strict action against copied content under the DMCA (Digital Millennium Copyright Act), you will be all set.
Still, if this does not work in your favor, then you can explore the DMCA's paid services as they claim to take down copied content within a few days.
Put .htaccess File to Good Use
This step might require you to get creative with coding in your access log. If you do not feel confident with the idea of modifying your code, then you can always hire a freelancer to help you with it. In this step, all you have to do is check your log access to find any foreign IP address.
Having a non-familiar IP address in log access means that content scrapers are stuck to your website like leeches and sucking off your original content. To tackle this, you need to block it in your .htaccess files. Performing this step will stop content scrapers from stealing your content from the said IP address.
If you cannot figure out a way of blocking their IP address, then there are other ways of stopping content scrapers in their tracks.
Use External Tools
Not everyone is willing to play with codes or .htaccess files to blacklist content scrapers. Keeping this in mind, here are some external tools that can put your mind at ease!
Copyscape
If you have been into the content creation niche for many years, then you must know what Copyscape is and for what purpose it is used. Simply open the website and paste the URL of your website. Within a few minutes, this tool will let you find out whether a duplicate copy of your content exists or not. From there, you can file a DMCA complaint.
Anti-Feed Scraper Message
A WordPress plugin, this tool generates an automatic message that tells Google the original publication date, the author's name, along with the website's name and where the post was originally published on. When a copy of your content appears on other websites, this message also gets copied and pasted along with the post.
Google Alert
Just like Copyscape, this tool lets you find duplicate copies of your content on the internet. Additionally, this tool lets you set up an alert system that notifies you whenever an exact copy of your content appears somewhere on the internet.
Add Tons of Links in Your Content
Linking your content to your own blog posts and articles can help with content scrapers if you do not want to try anything else. When it comes to content scraping, the backlinks remain intact during the duplication process. Because of this, the web traffic from the shady websites can be directed to your website. Through this method, you will get extra link juice that will be beneficial for you in the long run.
Conclusion
For many content creators, blogs and articles are their children that they create with love and nurture them into successful posts. So their anger is justified when such people come across duplicate copies of their content floating around the internet. Moreover, finding that the duplicate content is outranking the original posts makes matters worse.
There is no doubt that content scraping is an evil practice, but if you are clever enough, you can trick and use them for your own benefit. In the end, it is all about your perspective and how you choose to view them. So you can either use content scrapers to bring your blog more attention or you can rely on digital marketing services to help you in nipping this evil in the bud.
Nouman Ali has been a digital marketing expert from Dynamologic Solutions for many years. He considers bringing all the keywords to the top of his duty and constantly strives hard to achieve the best result. Along with finding & implementing content optimization strategy, he is also fond of writing interesting blogs on SEO & digital marketing related topics.