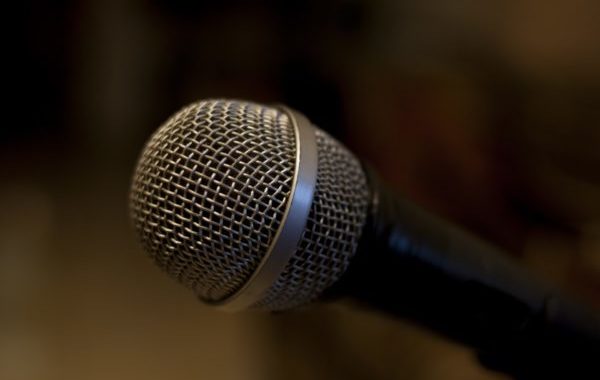 Writing for Voice Search: How to Increase Your Chances of Getting Found
Alexa, what are some good date night ideas for me and my Valentine?
Siri, show me what's going on in my area.
Unless you've been hiding under a rock, you probably know the names of two of the most popular virtual assistants in the world – Alexa and Siri. You might even know about the nameless Google virtual assistant.
These helpful little tools are being developed and advanced by some of the world's top technology manufacturers and as writers on the Internet, we have to adapt to the new way of search if we're going to show up.
Here's proof that writing for voice search is important in today's content marketing environment.
65% of smartphone users put their voice assistant to work on a regular basis, according to Mary Meeker's annual trends report. Still, many users aren't happy with the results they're getting. Take Google Assistant, for example, only around half of survey respondents said they were very satisfied with the results they received from this virtual assistant. There's room for improvement here and as businesses on the web, it's up to us to give it to them.
There are a few ways you can do this through your content marketing.
1. Answer Questions
By far, the most common queries made with voice search are questions.
Who wrote the book "Capital Gaines?"
Why do I have to scramble my eggs in a bowl before putting them in the frying pan?
What is the weather like in San Diego today?
Where should I go to buy harissa spices?
When does NCAA March Madness start?
You'll notice that people aren't speaking to their voice assistants in keywords. What would normally be typed into the search box looks dramatically different than what would be said when speaking to Alexa or Siri. So, to show up in the search results by people who are using their voice assistant, you have to be more transparent about the question you're answering with your content. Write with this in mind to increase your likelihood of appearing at the top of search results.
2. Be Conversational
Take a look again at those questions. Another thing you might notice about them is how they're phrased. These questions look eerily similar to what you'd say to a friend and less like what you'd say to a robot.
Voice search is a fantastic opportunity for brands to be a little more conversational with their writing. Now, you're not trying to stuff awkward keywords into a post in order to rank. You can speak to your reader like she's on the other end of the phone. You can talk to her like a human. And thus, you can finally feel empowered to write like a human.
This form of writing has its own benefits, of course. Instead of writing for algorithms, you're able to write in a way that gets people's attention. It feels better to read your writing, which means you're more likely to keep your readers on your website for longer. Ultimately, this style of writing also leads to better conversions. The conversational tone has a ripple effect, which is far more powerful than the stuffy way we, as digital marketers, did things a few years ago.
3. Go Mobile
This should go without saying but if your website isn't mobile friendly, it's not going to be displayed on mobile devices. And guess where voice search happens – on mobile devices.
If you want your content to appear in search results conducted by voice search, you have to have a mobile friendly platform. But mobile friendliness goes beyond having a website that's responsive. It has to feel good to read and consume your content on smaller screens. This requires you to use your own discretion. If you have pop-ups that hover over your content, you probably should reconsider that lead generation approach. If you have a design that's hard to navigate, you might want to shuffle some things around to make it easier to maneuver on-the-go.
Writing for Voice Search Boils Down to Experience
Ultimately, it's about giving your reader the best experience possible, so you can see the best results possible from your content. This means you have to speak their language and reply back in a way that feels conversational. Do this on a platform that's a delight to consume instead of a chore, and you'll boost your chances of showing up more often as voice search becomes more advanced and more commonly used.