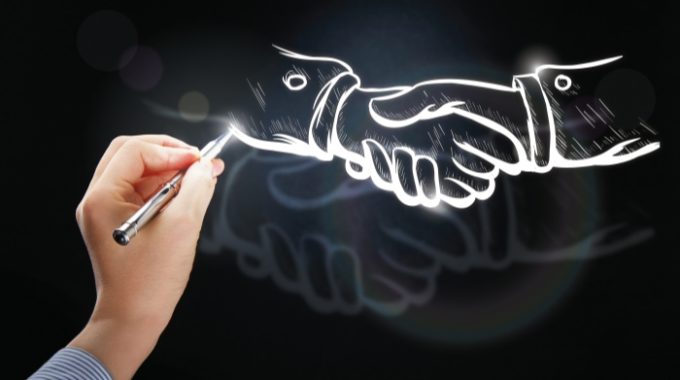 Why SEO and Content Marketing Go Hand-in-Hand
SEO and content marketing continue to make changes in the world of digital marketing.
According to the claims of many digital marketing companies, content marketing probably will replace SEO. However, it will hardly happen, as both strategies are important in the world of digital marketing. Instead of replacing one another, they can work together towards the same goals.
First of all, before understanding how they work together, it is a good idea to have an overall idea of what these terms actually are:
SEO is a technical process, that you use to make your website visible and accessible in search engine ranking pages. It drives visitors to your website and helps them make a buying decision.
Content Marketing is a process of attracting potential buyers to your company using relevant quality content. Hence, it is important to understand the difference between content and content marketing.
SEO and content marketing are different parts of a common strategy. Both are equally important.
How to Combine SEO and Content Marketing
A good integration of SEO and content marketing can bring you more effective results.  A professional digital marketing agency will integrate content marketing tools and incorporate SEO best practices.
Writing powerful content can bring many customers to your website. But what if people do not see it?  With the help of different SEO tactics, you can make it visible in search engines. Even with brilliant content, you need keywords to help people find it.
To outline some vital points, here are some ways to bring them together:
Clearly define your potential buyers to share relevant content for better targeting
Create SEO-friendly content including relevant topics and keywords
Improve user experience
Use relevant backlinks in your content from authority sites
The Two are Intertwined
If you do not integrate SEO tools in your content marketing strategies and vice-versa, both will fail. Each contains key features that are critical for your business success.  As you see the importance of content marketing and SEO for your business, let us look at some reasons why they work together:
REASON 1: Content Marketing Covers the Demands of SEO
Although some marketers see them as two different tactics, the image is a little different. Google and other search engines look at both SEO and content marketing to determine a website's ranking. It's a delicate balance. Should we write content for people or search engines?
REASON 2: SEO Includes High-Quality Content
The role of "content" is so significant, that you can never ignore it in your strategies. For getting high ranking in search engine results, you need relevant and quality content. What does it mean?
No matter what type of business you start, you need to give your audience relevant and quality information. You can suggest a very good service or the best product in the market, but if you do not manage to address what people actually care about, it will never bring you sales. Besides, search engines like Google find content as the #1 source of information about your business.
REASON 3: Content Contains the Keywords SEO Needs
There was a time when keyword research was the most important ranking factor. Although nowadays these factors are still relevant, content is increasing in importance. Still, keywords give people an overall idea of what your topic is about. That is the reason that you need to be attentive to the relevant keywords in your content. Understanding searcher intent will help you to drive organic traffic to your website and provide them with the information they need, which will lead them to make a buying decision.
REASON 4: Content Marketing Helps SEO Get Backlinks
Publishing linkable content can boost your SEO ranking. Backlinks are valuable tools of SEO, as they give search engines the idea that your website is trustworthy and worth sharing. Besides, it is a way by which search engines can find new content.
REASON 5: SEO and Content Marketing Improve User Experience
Content marketing puts an emphasis on creating good content that can attract and inform its audience. In a word, its role is to improve and create a positive user experience, which will build trust in your business. The keeps people on your website longer. If your content is informative and relevant, people may take interest in other parts of your website as well. However, if your website is slow and not easy to navigate, even good content will not stop them from leaving your website.
REASON 6: Content Marketing and SEO Share Similar Goals
Finally, the most significant reason that these two marketing components should unify is that both work for one simple goal: to make your business better.
Each tactic has its pros and cons, and there are some which can never replace one another. No matter how they do it, they are for your business growth, high sales, and conversion rates.  But remember that each website visitor is unique and interacts with your website in their individual way.
The implementation of different SEO services and content marketing tools will take you time but will deliver business growth. Publishing new content with "fresh" information is critical for search engines.
In case you do not manage to write new content, here there is another solution: you can update your old content and improve it. Correcting the errors and updating the information will make your content competitive for search engines. This will help you keep your place safe in search engine ranking results.
Tigran Mirzoyan is a marketing and creative content specialist at Smarketa.com with a primary focus on SEO, PPC, and customer satisfaction for eCommerce business.