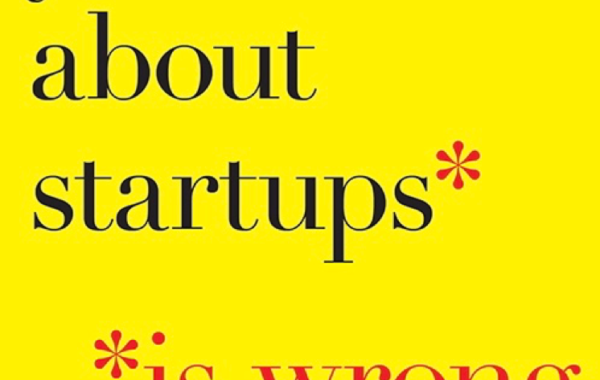 [BOOK REVIEW]: What You Know About Startups is Wrong
Let's be honest: there are a lot of books out there about startups that say pretty much the same thing:
Failing is great.
Work 80-hour weeks and you will succeed.
Getting funded is easy.
Having been married to a startup founder, I can tell you that more startups fail than succeed, and it's often because of ill-given advice like what these books are putting out there.
So when I received a complimentary copy of What You Know About Startups is Wrong by KP Reddy, I was prepared to add it to the stack of books that didn't offer any new perspective.
Only…I was pleasantly surprised.
A-Typical Startup Advice
Reddy clearly has read all the same books I have. He even talks about why the advice others give is so detrimental. I mean, think about it: why would working 80 hours a week (or more), jeopardizing your relationship with your family, and subsisting on Red Bull and chocolate actually be good for you or your business?
And yet this ethos in the startup world exists: if you suffer, you win.
Only you don't.
Reddy gets really personal and tells us how his first marriage failed, how he wasn't giving enough to his kids, and how his staff was afraid of him.
He also shares how he turned the situation around by being more mindful, putting himself first, and leveraging relationships. His is a cautionary tale of what not to do…and then what to do in order to survive the startup game.
Because running a startup isn't the end game, right? You want a happy and healthy life alongside running a successful business. And yet so many founders put that business potential ahead of all else.
Whether you run a startup or any other type of business, Reddy's advice is solid. Here are a few highlights:
Have a Beginner's Mind
"…Behave like you're straight out of college. Act as if you know nothing. Get comfortable forgetting what you know and starting your career from scratch. In Zen, they call it beginner's mind."
Listen to Your Body
"It's difficult to slow down because startup culture is fueled by a go-go-go mentality that tells us to keep pushing. It's created an epidemic of people who don't pay attention to how they're feeling. Becoming highly balanced requires you to listen to your body. It will tell you everything you need to know but only if you take the time to listen."
Build and Foster Relationships
"Too many startup founders fail to realize building relationships is just as important as budgets and hiring. Connection is also forged through authenticity…If you haven't formed a solid relationship, you'll be ill-equipped to offer support— and for it to be perceived as authentic."
What I Enjoyed About What You Know About Startups is Wrong
Naturally, I appreciated that Reddy turned the typical startup advice on its head. But I also liked how he sprinkled his own personal stories in to illustrate points. It made it even more relatable.
The book is an easy read, and available on Amazon, so check it out!