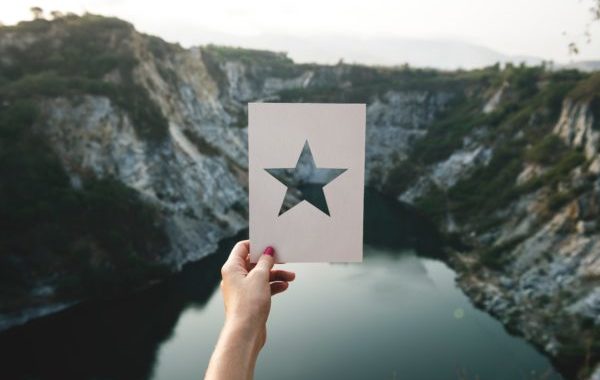 How to Be a Kick-Ass #GirlBoss (or #BoyBoss)
I'm not sure why so many businesses — large and small — fall into the same patterns and processes…and then wonder why they don't work. Meetings. Customer service scripts. Invoicing processes. All of these things can be dull as lead…but they don't have to be.
Today I want to inspire you to think outside of the corporate box about how your business should be run. Remember: you're the #GirlBoss or #BoyBoss. You aren't beholden to how other companies do things. Make it your own! Set your own rules.
1. Change What a Meeting Looks Like
There's something about sitting around a conference room table that just shuts people down. They are unable to come up with unique ideas in such a formal setting. So for your next brainstorming session, get everyone out of the office and onto the sidewalk for a little walk meeting. A change of scenery for your meeting will kick that creativity into high gear and boost employee energy. Schedule the meeting during the early afternoon, when most people feel a productivity slump.
Or…find out what happens when you take your business to the park, accompanied by cheese and wine. I did exactly this with my new business partner (we're starting a business offering creativity classes in San Diego in 2019!). Not only was our meeting delicious, but it was also productive. We ended up reconnecting with an old friend who eagerly offered his space for one of our workshops. That kind of networking wouldn't happen in a closed office meeting!
2. Encourage Ideas from Everyone
Your administrative assistant might not feel like she's part of the "idea team" at your startup, so she might be sitting on a fantastic innovative idea that she's not sharing. Communicate the fact that, no matter their role, you're looking for great ideas from everyone. Each team member — from your assistant to the accountant — has a different experience with your brand as well as different life perspective, and each is valuable when it comes to helping your company grow.
Put an Ideas Box in the break room to encourage people to submit theirs. You could even incentivize them to do so by choosing one idea a month and rewarding that employee with a gift card or half day off.
3. Have an Office Library
I adore books, and my business partner does too. We're constantly swapping our favorites.
Learning leads to innovation. Foster that need to learn by hosting a small library in the office. Include books not just on your industry or startups in general, but also topics completely outside of your field. Include books on productivity, memoirs, robots, travel…anything you think might spark ideas. Encourage your team to contribute their own favorite reads.
4. Ask Yourself: What Could We Do If We Weren't Afraid We'd Fail?
Often startups look for ideas based on what they believe to be possible. And yet, many of the most innovative technologies — the airplane, the smartphone, virtual reality — were so far-fetched before they were invented that most people thought their inventors were insane.
If you could remove all limitations — financial, physical, technological — what solution would you provide? Come up with the craziest ideas possible, like an escalator to the moon. Don't worry about the "how" in your brainstorm session. Let those ideas lead to others that eventually become more feasible. Have fun with it!
5. Make Your Office Less Like an Office
It's no coincidence that Silicon Valley brands like Google and Yahoo! are known for their nap pods, quality restaurants, and Beer Fridays…and that they output some major innovation. A traditional work environment can feel stifling, whereas an office where you can brainstorm over foosball is a place you want to spend time.
Encourage your team to decorate their offices or cubicles however they want. Maybe you forego having a desk at all, and instead have a couch and chairs where you work and meet. Break out of traditional thinking and see what sort of creativity it can foster.
I'm not asking you to work naked or put your desk on the ceiling. These are just a few simple ways you can make your work environment more playful…while still being productive as a #GirlBoss.