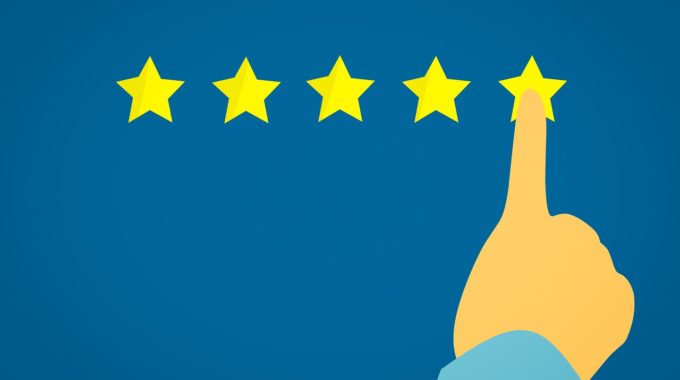 How to Measure Client Satisfaction
Unhappy customers cost your business a lot. According to some recent studies, 80% of customers stop buying from a company after just one negative service experience. Moreover, most of them won't tell you what was wrong. Instead, 91% of them will leave without complaining.
Precisely because of that, you need to measure customer satisfaction and see what your customers like or don't like about you.
Fortunately, when planned thoroughly, gauging client satisfaction doesn't have to be complex or expensive. There are many tactics you could use, from listening to customers on social networks or observing customers' behaviors on your website. However, to answer the why behind customer dissatisfaction and churn, you should collect customer feedback via surveys.
Here are a few simple steps to take.
Set Clear Goals
When creating a client satisfaction survey, the first question you should ask yourself is why you're doing it in the first place. There is no point in surveying customers if the data you get is not relevant or if you don't know what to do with it. Clear goals will guide you through the process of measuring client satisfaction, helping you ask the right questions, and helping you choose relevant analysis methods and metrics.
Pick the Right Kind of a Survey
Now that you've sat down with your team and talked about the goals of measuring client satisfaction, it's time to determine the metrics you will use. There are a few options to choose from, according to your goals and expectations:
Customer Satisfaction Score
Customer Satisfaction Score (CSAT) works in a pretty simple way – you ask customers to rate their satisfaction on a numerical scale. In this case, you measure customer satisfaction by adding up the sum of all scores and dividing that number by the number of respondents. This is one of the most important metrics, as it tells you a lot about the experiences of your current customers.
Customer Effort Score
CES is similar to CSAT. The only difference is that it's not asking how satisfied a customer is with your products/services. On the contrary, you're analyzing the ease of their experience. Let's say you want to learn more about the UX of your navigation menu. Instead of asking a customer to rate their experience with their navigation menu, you will ask them how easy it was for them to find the relevant product.
Net Promoter Score
This is one of the most popular customer satisfaction metrics. It doesn't ask a customer how satisfied they are with your brand or how easy it was for them to do something. Instead, it asks how likely your clients are to recommend your brand to their families or friends. NPS is more than a typical customer satisfaction metric. It also tells you about your customers' brand affinity and loyalty. Based on their answers, there are three groups of customers – promoters (happy customers), passives (indifferent ones), and detractors (unhappy customers). You just need to subtract the percentage of detractors from the percentage of promoters and you're done.
 Choose How You Will Distribute a Survey
There are many ways to get your questionnaire in front of the right customers. Some of them are:
Mobile app surveys: the number of mobile users has already surpassed desktop ones. That's why you need to provide them with omnichannel experiences and creating an in-app survey could be a solid starting point.
On-site surveys that appear in the pop-up window at the bottom of the screen: these are a powerful way to track customer satisfaction. For example, you could ask them to rate your customer support service, display post-purchase surveys, or even create exit forms for those customers that abandoned a shopping cart.
Email surveys: the number of email users keeps growing. Therefore, it's logical that this channel remains pivotal when it comes to distributing your surveys. According to some recent statistics, the average email survey response rate is 30%.
Phone surveys: from sales to customer support phone communication is still going strong. With new technological innovations, it's easier than ever to connect with your customers via phone, even if your teams are working remotely. Namely, VoIP phone systems allow you to utilize your internet connection to easily manage and record your phone calls. These features allow you to seamlessly collect customer data, measure client satisfaction, and make necessary improvements based on customer feedback.
SMS surveys: texting is still popular among your customers. Studies claim that SMS open rates have 5 times higher open rates and 7.5 times higher response rates. This kind of surveys works because it's direct and more personal.
Sure, you don't need to use all of these methods at once. Each of these survey types requires lots of strategizing and dedication. Above all, you will need to invest in different survey creation tools. For example, almost any survey software would work for email surveys, including Google Forms and SurveyMonkey. Survicate provides multiple options for creating on-brand surveys on your site or app. It also offers multiple integration options, letting you centralize your feedback tracking options from all the channels your users use.
When to Send a Survey?
This depends on a bunch of factors, including your customers, your business' industry, your goals, and so forth.
You could use your clients' previous feedback to create surveys for your potential customers. For example, a digital agency can create a website design questionnaire for their future clients, to learn more about their goals, needs, and expectations.
If you want to audit the effectiveness of your customer support, send a survey half an hour after customers' interaction with your support reps. The idea is to get their feedback while their experiences with your customer support are still fresh in their minds.
You could also reach out to a customer that abandoned your shopping cart or a client that left you. Send them a polite email, asking them to take a survey and help you improve their experiences.
Types of Questions to Ask
You can also create surveys based on the types of questions you want to ask. There are usually two key types of questions.
The first are open-ended ones, where you ask a question and a respondent provides a detailed answer to it. Analyzing these answers may be time-consuming and more complicated, but it certainly provides valuable insights into your customers' satisfaction.
The second type of question is the multiple-choice question. Logically, you ask a question and provide a respondent a few answers. When answering, they choose the answer they agree with the most. Multiple-choice questions further branch out into:
Rating scale questions:  a customer rates your products/services on a numerical scale.
Binary scale questions: a respondent is limited to only two answers, usually yes/no or thumbs up/thumbs down.
Semantic differential questions: you provide several answers to a question. These answers are designed to address users' feelings and attitudes towards your products and services.
Nominal questions: you start a sentence and provide a few answers a customer needs to choose from to finish the sentence.
Customize Your Survey
No matter what kind of survey you're creating, your goal is to grab users' attention and inspire them to answer questions honestly and accurately. That's why your survey questions need to be clear and concise. Use simple language anyone can understand. Above all, keep it on-brand and authentic. Most of the survey tools mentioned above provide pre-made survey templates you can adapt to your brand's needs.
Moreover, you don't need to limit yourself to only one surveying methodology. You can, for example, combine CSAT and NPS to get more precise answers. The length of the survey depends on you, but don't overdo it. Ensure you include only those questions you really need. Irrelevant questions are wasting your clients' time and, as such, they are more likely to be ignored.
Analyze the Results and Act Accordingly
Now that you have gathered client satisfaction feedback, never let it sit somewhere on your computer unused. Use these invaluable reports to learn more about your customers. Sure, the process of analyzing survey data varies, based on the survey type. For example, analyzing the results of a Net Promoter Score or Customer Satisfaction Score survey is simpler than measuring user experiences of questionnaires with open-ended questions.
Most importantly, once you analyze your data, do something about them. Admitting that there is room for improvement is the first step towards improving user experiences. See whether there are certain answers that repeat. For example, if you notice that a whole group of customers is unhappy because of your recent product upgrade, you should concentrate on making changes to improve it. The same goes for your brand advocates. Identify them, find what they like about you, and focus on keeping them happy.
Elaine Bennett is a digital marketing specialist focused on helping startups and small businesses grow. She's a regular contributor to Bizzmark Blog and writes hands-on articles about business and marketing.