Leverage Local Marketing in Metropolitan Villages
People moving from the countryside into cities is nothing new but unlike past generations, we Millennials prefer to live in the very heart of the city.  This preference has led to a reduction in car ownership rates and an increase in small apartment living. Small businesses serving these growing metropolitan  villages can leverage local marketing to address the unique needs of this group. Here are some ideas for how to start.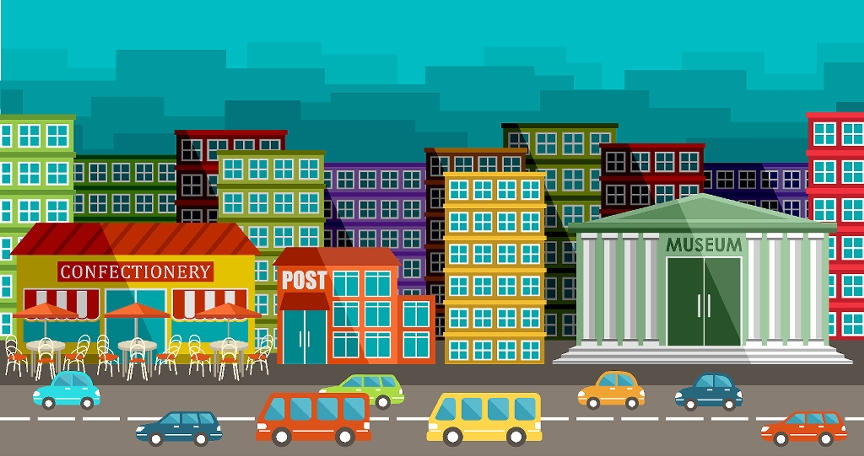 Mobile Marketing
People walking around an urban neighborhood are ripe for the mobile marketing picking. iBeacons in display windows can push messages to people walking by to entice them to grab a sweet treat from a bakery, to invite them to try on that dress during business hours, or to offer them free local delivery on their next copy order.
Effective local mobile marketing isn't complete without Google Places for Businesses. Since most people want to know business hours, location, and contact information, make sure this information is up to date. Last week I was supremely disappointed when I walked seven blocks to a restaurant in Downtown LA only to find they were closed despite Google showing otherwise. Accurate information on your business page is critical for Google, Yelp and Foursquare.
Leverage Location Landing Pages
For small businesses with multiple locations, you probably know that making a landing page for each location helps your SEO. But you"re missing out on a great opportunity to leverage local search if you don"t make the page truly local. As the FIFA World Cup 2014 was gearing up, I searched for a place to watch the 9:00a matches but had no luck using the internet. Instead, I had to call (GASP!) to find a location nearby that was open early to broadcast the games. How many of my peers didn't dial and instead found a competitor that advertised their local events?
Add location-specific activities to each location's landing page to bring in local consumers. Invite the Farmer's Market crowd to get your organic lip balm delivered, prepare picnic baskets for outdoor film screenings, or just make the landing page specific to the location it's in with pictures of urban graffiti art on the side of your building. Show that you're local and then put it on your landing page.
Local Branding
Taking a page from the explosive craft beer movement, using location-specific branding in marketing materials is a sure-fire way to show you're local and are proud of it! Adding a Made With Love in East Austin not only aligns your product/brand with the neighborhood but is sure to make you a local favorite.
With so many ways to use local marketing to reach urban city dwellers, these are just a few to get you thinking. I'd love to hear some of the ways you leverage local marketing for your small business