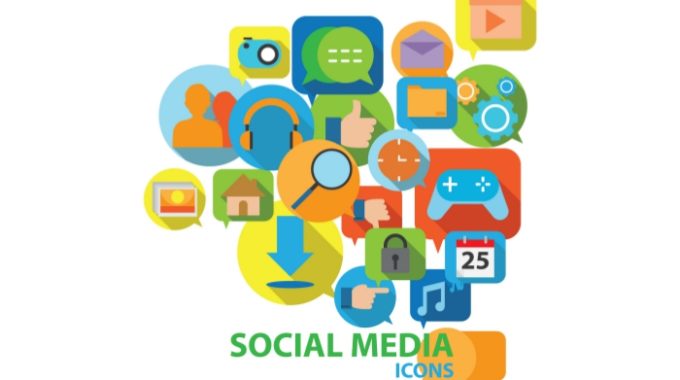 Why Is Instagram Becoming a More Valuable Marketing Channel Than Facebook?
One of the most widely used social networks, Facebook, continues to lose popularity among American teenagers and young people. According to eMarketer, a company that specializes in marketing research, in 2018 in the US, the number of Facebook users aged 18 to 24 years decreased by 5,8%. For teenagers 12-17 years old it is expected that the registration rate will be less than 50% of representatives of this age group. This trend will continue in 2019-2020, experts suggest.
Last year, Time Magazine conducted a survey of young people and found out that they don't want to waste time on scrolling monotonous Facebook feed and prefer more dynamic alternatives – Twitter, Snapchat, and Instagram.
So, why are young people replacing Facebook with Instagram? This is a very important question for brands because this social group is most active when it comes to online shopping.
Public access to personal data turns into unexpected troubles. Former friends and loved ones, colleagues, relatives can simply go to the user's page at any time, find information and form their own opinion. There are two solutions to this problem: make the profile private or take an alias. That can be difficult and frustrating.  Seems like it's easier to leave Facebook completely.
Close relatives, parents, and grandparents now have their own pages on Facebook. They are usually the first to comment on the posts and make young people feel awkward. At the same time, they can post pictures of you without consent and warning making this social interaction even more uncomfortable.
And let's not forget about user experience. If Instagram is keeping it simple and clear, Facebook has loads of features and options and setting up the required security options seems unreal. Look at a Facebook page, it is like you're in the airplane pilot's cabin. People want social media to be easy-to-manage.
The Instagram audience of different ages is growing very fast. Social media now has over 800 million active users every month, while the audience keeps on increasing. A lot of new users belong to Generation Z but we shouldn't underestimate the rising popularity of IG among older people.
What Instagram has in store for online advertising?
1. Safe place
Filters to protect users from cyberbullying will make Instagram a more safe platform. In recent years, harassment and insults in comments have become important problems for all social networks. Therefore, Instagram recently introduced a special filter to protect users from cyber bullying. Over time, the tool will help make the social network a safer and more positive platform for users and brands.
2. Instagram will change the culture of shopping
In 2016 Instagram launched shopping tags that retailers can tag on photos of their goods. When clicking that label, the user can go from the social media to the store's website and make a purchase.
Meanwhile, in May, Instagram announced the native payments feature that will allow you to shop without leaving the app. For this, the user must attach a debit or credit card to their profile and set up a PIN.
With the help of these features, brands will be able to sell products right on Instagram. In this case, business accounts on Instagram will turn into full-fledged online stores.
3. Honest interaction between brands and followers
Live streaming is a good opportunity for interaction with the brands' followers. Over 300 million people watch stories every day on Instagram. Companies are encouraged to actively use this format, as well as pay attention to live broadcasts. According to Livestream and New York Magazine, 82% of users prefer watching live streams of companies than interacting with regular posts. In addition, on average, people spend three times more watching live videos than watching other types of videos.
Users want not to just have fun, they want to have a conversation. You're not going to get their attention if you're not interacting with them.
A new force for the development of Instagram will be augmented reality. At the annual developers' conference F8, Facebook announced that this year Instagram users will be able to try out AR tools for the production of various filters and face masks as well as other elements of augmented reality. In addition, the social media will allow users to add to their masks and filters from their subscriptions.
According to forecasts, by 2020, mixed-reality market revenues will reach $ 162 billion. With the help of the Instagram AR platform, brands will be able to demonstrate their products better to potential customers and create more engaging content.
4. Influencer marketing will become an integral part of brand strategy
Generation Z tends to trust ads presented by opinion leaders. For example, according to Fullscreen and MediaScience, 40% of users periodically share sponsored content in social networks. At the same time, users want brands and influencers to be honest with them. Because of this reason, in November Instagram allowed infusers to tag sponsored publications with the name of advertisers.
5. Brands should be ready for Instagram changes
Social media can change the algorithm of the platform at any time, which can affect the quality of interaction between brands and users. Also, companies need to be prepared for the fact that over time organic reach of their posts will decrease.
For those who decide to promote their business via Instagram it will be useful to focus on publishing quality content and using different advertising options. It is equally important to monitor new features and algorithms of Instagram in order to stay in trend.
Author Bio:
Richard Lynch is professional blogger and content creator with extensive experience in marketing. In his spare time he writes articles for his blog on Medium and contributes to www.bookwormlab.com. Richard works as a Marketing Director for a tech software start-up.