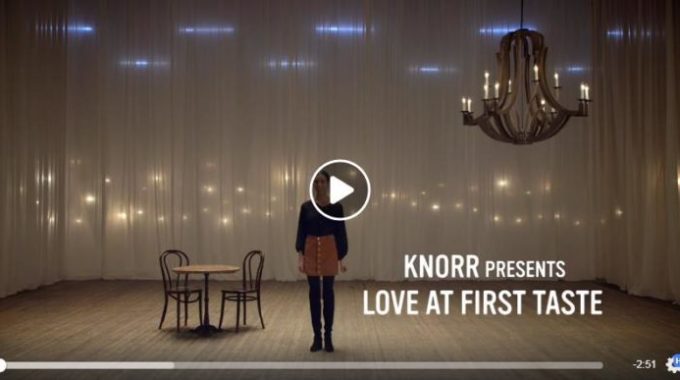 How to Get Your Facebook Ads to Convert into More Sales
Did you know that the number of daily active users on Facebook has surpassed 1.45 billion? This makes it the most popular social media network worldwide. And this massive audience on Facebook makes it an attractive platform for brands to advertise.
In fact, 93% of global marketers use it to promote their brands. No wonder that they generated ad revenue of $11.8 billion in the first quarter of this year alone.
There is no doubt that Facebook ads can help you engage more users, improve conversions, and drive incredible sales for your brand. However, the performance of your Facebook ads totally depends on the efficiency of your campaign strategy.
To get your Facebook advertising right, follow these tips to get a better ROI from your Facebook ads.
1. Decide on Your Target Audience
It is extremely important for brands to identify their target audience and understand their needs. After all, your marketing strategy needs to revolve around the needs and interests of your potential customers.
If you want to run an ad campaign on Facebook, the platform offers you an opportunity to target specific audience groups. You should do this very carefully.
If you don't target your Facebook ads properly, you may exhaust your entire ad budget within minutes and get nothing in return. So, make sure that you choose the right audience for your brand promotions.
Facebook offers you a number of targeting options to help you refine and narrow down your audience. You can choose your audience based on a variety of factors:-
Location: Be it within a 20-mile radius of your location or somewhere else in the world, you can target people living in a specific area.

Demographics: Narrow down your target audience based on their ages, genders, languages, job titles, education, relationship status, etc.
Detailed Targeting: Target people with unique characteristics based on their interests, hobbies, and behavior including prior buying decisions. For example, if you want to promote your cafe, you should target people who are interested in "coffee."

2. Choose Your Campaign Objective
Besides knowing your target audience, you need to also determine the objectives of your Facebook ad campaign.
You need to figure out what you are trying to accomplish through your Facebook ads. It could be anything from increasing website clicks to getting more people to install your app.
Facebook allows you to choose your ad campaign objectives under three categories - awareness, consideration, and conversions. With a fast-growing user base, the social network adds more options from time to time to help marketers.
Image via Facebook Ads Manager
Many brands launch ad campaigns that aim to raise brand awareness, acquire new customers, generate leads, encourage store visits, and improve conversions. The business goals you choose will depend on the stage your business is in.
While creating a Facebook ad, you should choose an objective that best aligns with your overall business goals. It will help you achieve exactly what you are trying to.
3. Choose Your Ad Format
Facebook supports multiple advertising formats, such as video ads, image ads, carousel ads, slideshow ads, etc. You can run ads to generate leads, promote an offer, drive engagement, increase Page likes, or drive responses for an event you host.
I'd recommend that you test multiple variations and see what works and what doesn't.
One of my personal favorite ad formats on Facebook is the carousel ad. Brands use this ad format in a variety of ways. While some brands run carousel ads by splitting a photo into different pieces, others put multiple photos together.
Tieks by Gavrieli used the carousel ad layout to highlight the best features of one of their product, women's flats.
Image via Facebook
Video advertising on Facebook also helps you stand out from the competition.
German food and beverage brand, Knorr, reached out to a huge audience through their #LoveAtFirstTaste video ad campaign. They connected their product with a human emotion (love) to attract and engage viewers.
Video via Facebook
Regardless of the format you use, you should keep the following points in mind while creating a Facebook ad:
Reduce Text: The most effective Facebook ads are created with less than 20% text. You can check your ad creative using Facebook's Text Overlay
Test Multiple Images: Test your ad by using 2-3 different high-quality images to see which one is the most effective.
Include a Strong Call-to-Action: Use CTAs like "click here for 25% off," "sign up now," "visit our website," or "get it now," etc. This will help you increase conversions.
Write a Bold Ad Copy: Get straight to the point in your ad copy. For example, don't say - "Our influencer marketing tool will make your life easier." Instead be direct in your approach. You can say, "Launch Your Influencer Marketing Campaign in a Day."
4. Track and Monitor Your Ad Performance
Depending on your business goals, you should track your Facebook ad performance regularly. This will help you make better decisions about how to spend your marketing budget and increase the ROI of your campaign.
In order to determine if your ads are performing well, Facebook provides reports offers on many metrics. Some of the most important ad metrics to track are:
Impressions: The number of times your ads are shown to people.
CTR (Click-Through Rate): Number of clicks / number of impressions. The greater the CTR, the more interested people are in your ad.
CTR (Cost Per Click): The lower the CPC of your ads, the more effective they are.
Conversion Rate: The percentage of people who carry out an intended action. It could be to sign up for your newsletter, visit your website, or install your application.
Return on Ad Spend: Revenue / advertising cost. The higher the return on ad spends, the better.
You can leverage Facebook Ads to increase website traffic. Many brands optimize ads to get more customers to their sites with special offers or sales. If you target the right audience and use compelling CTAs, you can drive quality traffic to your site.
Relevant traffic can not only improve conversions and ROI but your site's SERPs ranks as well. You should monitor your website rankings from time to time to optimize your advertising campaigns for better results.
Rank tracking tools like Pro Rank Tracker can help you get a complete picture of your site's rankings. Tracking your ranks over a period of time will help you analyze if your Facebook ads are actually helping you. You can optimize them further for better conversions.
Conclusion
Don't waste your advertising dollars. Create, track, monitor, and optimize highly-targeted Facebook ad campaigns for the best results.
Experiment with these suggestions that I've mentioned here and see how they help you convert more consumers through Facebook advertising.
If you know other Facebook ad conversion tips, feel free to share them with us in the comments below.
Author Bio:
Shane Barker is a digital marketing consultant who specializes in sales funnels, targeted traffic, and website conversions. He has consulted with Fortune 500 companies, influencers with digital products, and a number of A-List celebrities.