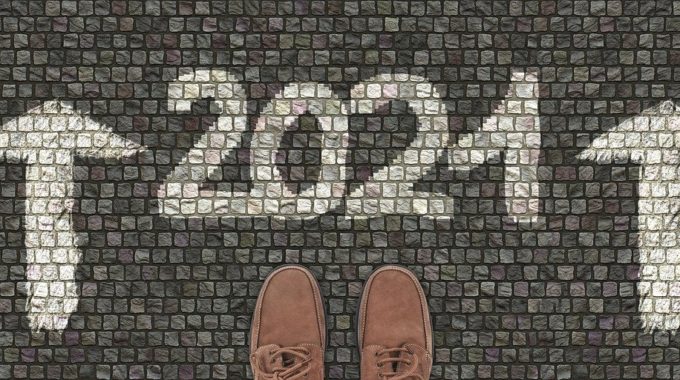 I'm Done with Business Resolutions. Thanks, Corona.
I've been writing business resolutions for my company since 2008. That's 12 years. A long damn time.
And when I started thinking about what I wanted to resolve in 2021…
…I came up blank.
Not because I don't want things for Egg. Because I do. I want continued success and more amazing clients.
But COVID-19 shifted something for me. For all of us. Instead of making a list of specifics I want to accomplish…I just want to be able to go with the flow. Adapt as needed. If a global pandemic won't force you to loosen up, what will?
My Very Big Year
A year ago, Egg wasn't doing well, so I swallowed my pride and took a full-time job at a fintech company called Nav. It was a steep learning curve, working with other humans on a regular basis and having to attend so. many. meetings. But it was also wonderful. I stretched and grew professionally, and I learned what it felt like to be a part of a team.
But then in March, I got laid off. Like so many people did this year.
That turned out to be the best thing that could have happened. Nav hired me back as a freelancer (money plus NO meetings? Yes please!). Some of my former coworkers referred other business to me. Because I'd been writing financial content for such a high-profile site (shout out to the amazing SEO team there), other companies started finding me.
I've built my brand this year around financial content. I'm making my name for myself in a niche I never, EVER would have thought I'd be in. So it's good. I'd like more of that, but if life knocks me on the head again and throws me into…I dunno…toilet manufacturing as my niche, then so be it. Because I am open to what comes, as we all should be.
Instead of Resolutions…
So this year, instead of resolutions, I will create an intention. That intention is to love what I do. That's it. I don't need to hit a certain growth number, hire more staff, or bring on extra clients. I just want to be happy with what I'm doing.
What about you? If you're so over making resolutions for your business, what is your intention for 2021?