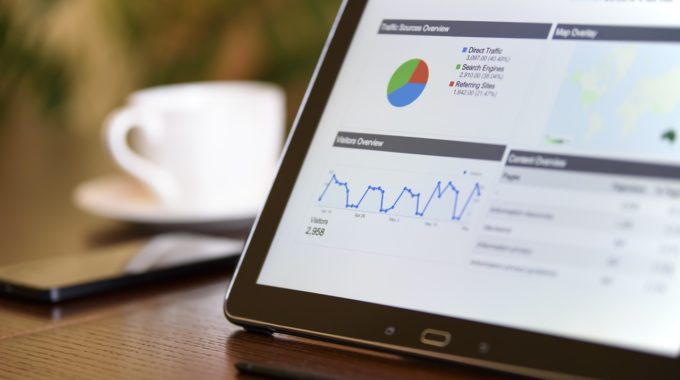 How to Perform a Content Marketing Analysis
Recently, I conducted a content marketing analysis for a new client. Its purpose is to analyze where a brand is in terms of reaching its audience through content and find ways to improve it. Given that things have slowed down for many businesses because of COVID-19, this is the perfect time for you to do your own analysis.
Start By Setting Goals
What are you trying to achieve through your content? The more specific your goals, the better you can measure them. Know what you're trying to achieve:
An X% increase in traffic to your site?
A Y% boost in conversion?
Brand awareness?
Email signups?
You'll use these goals as you measure content marketing results in the coming months, so keep them handy.
Look at What Your Competitors are Doing
They say imitation is the sincerest form of flattery. It's also a great marketing strategy. Who are the biggest competitors of your brand? What are they doing with their content? What do you like, and what do you know you could do better?
For my content marketing analysis, I make bullet points of things I like that I think my client should emulate. That might be:
How the blog is organized to reach different audiences
The headlines that really engage people
Different types of content, like a whitepaper email subscribers can get
This is as much about finding gaps as it is emulating your competitors. Many industries simply aren't great at content marketing, which leaves you plenty of opportunities to dominate.
Become a Keyword Master
If you've never spent time identifying the keywords that your target audience is searching, now's the time. I like to use Ubersuggest (it's free) to see what keywords a site should be using. You can also get ideas for other keywords that can drive ideas for future content.
I also recommend the Yoast SEO plugin for WordPress. It makes it easy to see if you're including your keyword (just one per post!) enough in your content to rank well in SEO.
Identify What You're Doing Well
If you've been engaging in content marketing, this is your opportunity to really look at what's working. What topics are driving traffic to your blog? Which do people leave the most comments on? What's converting?
When you know what you're doing well, you can do more of it. Let's say a post for your mask company called "5 Things You Have at Home You Can Turn into a Mask" is really driving traffic and sales (turns out, people don't really want to make their own masks, so after reading it, they buy from you!). How can you leverage this?  You could:
Create an ebook people get after subscribing to your emails on 8 Ways to Reduce Your Exposure to COVID-19
Expand the original article into more things that can be turned into masks
Create a video to demonstrate how to DIY a mask
Admit What You Could Do Better
The purpose of this content marketing analysis is to improve your content, so be open to admitting weaknesses.  If your blog isn't getting the numbers of visitors you want, why might that be? If you can't be objective, ask employees or friends to look at your site and blog and tell you if there are things that make it difficult to navigate or that turn them off.
Make a list of these weaknesses, but change only one thing at a time. It's important to measure which change effectively improved traffic and engagement. If you change 8 things, you won't know which moved the needle.
Start Tracking Traffic
If you haven't been using website  to measure who's coming to your site and from where, stop everything and set this up. Today. You can't know if you're successful with your content marketing if you aren't measuring. Pay attention to how many people are visiting your site, where they came from, and what content they're reading.
Continue to measure and analyze. Content is a moving target, and even if your post appeared at the top of search results today, that's no guarantee that it will tomorrow. You have to continually ensure that you're providing the content your audience cares about and using the tools to get it in front of them.