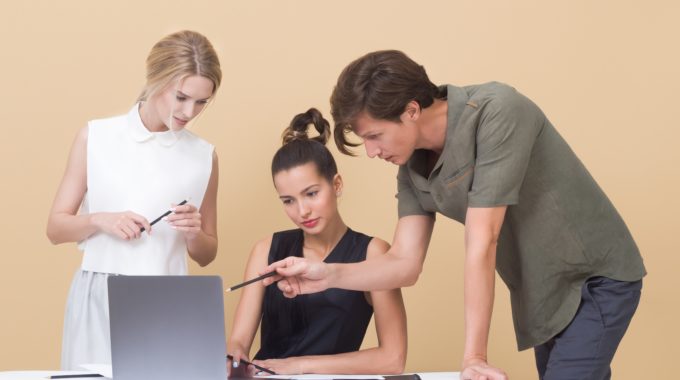 How To Get More Feedback On Content Quality for SaaS Companies
The quality of your website content has a significant impact on the success of your business. For one, it gives visitors a quick impression of your company's excellence. Content quality also defines how easy it is for customers to find what your business offers.
More than 600 million blogs are on the internet today, and people add about 4,000 blog posts every minute. But let that not scare you into thinking you can't stand out from the crowd, as most of these pages don't receive any traffic from Google. 
A recent study by Ahrefs showed that a whopping 90.63 percent of all web pages don't get organic search traffic. The study also showed that one of the reasons these pages don't receive traffic is because they lack search intent.
That means the content on these pages doesn't resonate with what users are searching for online.
So, if you know what potential customers are looking for, you can write excellent content, stand out from the noise, and be part of the other 9.37 percent.
While several factors can determine the ability of your web page to get Google's attention and drive you massive traffic, content quality is top on the list. 
There's a lot out there on how to write high-quality content. The focus of this post will be a bit different – improving your content quality by getting feedback from your audience.
But before we discuss that, let's start by looking at . . .
The Importance of Content Quality
Most of the existing pages on the internet today have content of some form, but not all of them rank well or get tons of traffic.
The benefits of publishing high-quality content are many. You're likely to get more:
Backlinks

Shares

Traffic

Conversions

Sales 

Better rankings
None of this will happen, though, if your content is generic or poorly written.
Content marketing has the power to position you as the go-to source for solving user problems, but only if you provide in-depth resources that add value to your readers.
Many SaaS businesses grow on the backbone of useful, high-quality content. It can be a challenge to market something using just a brand or product name that no one has ever heard of before.
That's why this business model uses content marketing to attract traffic through long-form guides and articles that help the readers, at the same time boosting company brand recognition.
Why Collecting Feedback on Content Quality Will Grow Your Business
Collecting feedback from your website users is critical. Imagine if users are experiencing technical issues, such as download errors, login issues, or page loading errors. If you don't address these problems, you might lose many visitors.
But that's from the technical angle of the website that affects your site's performance.
The other side is equally important: the website content that not only influences your customers' purchasing decisions but also provides them with useful information regarding services and products. 
Particularly, getting feedback can help you improve your content quality in the following ways:
Create better product descriptions

- You'll discover some unanswered questions on your product or service descriptions and modify the information to include the details customers are looking for. This action can increase conversions and sales.

It improves customer support

– Knowing the questions most customers ask can help you to create FAQs and e-manuals to help take the pressure off of your customer support team, save costs, and increase conversions.

Improving the overall content quality

– Collecting feedback on your blog posts, for example, can help you tap into your readers' needs so you write content that meets their search intent.
4 Effective Ways to Collect More Feedback on Content Quality
To help crank up your content quality, use the following methods to get feedback:
1.
Google is a powerful website tracking application with the capability to help you improve your content quality. This tool gives you feedback that you can leverage for a better content strategy. It can help you to:
Determine Your Site's Most Popular Content
If you look at your , you'll realize a few of your web pages receive the highest traffic. Those are the pages that get the most shares, rank high in search engines, and attract links from other sites.
Using behavior reports on Google , you can identify these pages. To establish the popularity of your posts, go to Behavior > Site Content > All Pages.
You can filter the results to display only blog posts and sort the visits using unique page views. The will show the traffic volume for your blog posts so you can know the most popular content on your website.
Using this data, you can:
Identify those topics that engage your readers the most.

Consider updating your top-performing posts by adding more photos, stats, videos, graphs, or quotes, so they attract even more visitors.

Identify the pages with the least number of views and update them, so your audience finds them more attractive.
Study Bounce Rate
The bounce rate tells whether people stick around your website or leave it after visiting one page. In general, a lower bounce rate is good and shows that your site is more engaging. 
If your bounce rate is higher, that is, many visitors exit your website after visiting only a single page, it shows you need to optimize the content by:
Making the content more enticing to read by using shorter sentences and paragraphs and adding subtitles and bullet points

Writing long-form content

Including relevant videos and images in the content

Writing step-by-step "how-to" guides
Using these strategies will encourage visitors to stay on your pages longer.
2. Encourage Comments, Discussions, and Questions
It's not uncommon to write your best post, hit publish, then wait for weeks, and no one leaves a comment. 
Blog commenting helps you know what your readers think, so you write content that answers their questions and solves their problems.
To encourage people to leave a comment:
Always end your blog post with a clear call to action, asking for the readers' views on the topic

Ask open-ended questions that spark a discussion

Mention influencers in your content

Make a promise in your headline. People will read the content to see if you can keep the promise
Be sure to reply to all comments in a positive way. Also, list down important content ideas from the comments, especially recurring topics, and plan to publish a post on the same. 
3. Use Survey Forms and Questionnaires 
As a SaaS professional, you may want to add more features to your product to continually provide value. Customer feedback is great for this, as well as giving you insight to better market your product.
Gather information from existing users with online tools like SurveyMonkey or Google Forms.
Using the information collected, you can improve your product descriptions to answer most of the customers' questions. You can also get content ideas for your upcoming blog posts.
4. Ask Industry Professionals to Review or Publish Your Content
Professionals in your niche have a better understanding of customer needs. They also have a track record of publishing content that gets results. So, they're the right people to approach for feedback on your content.
You can email and request them to review content on your site and provide useful feedback. Use that feedback to adjust your overall content strategy. 
You may also want to seek guest posting opportunities with niche professionals. You'll have to follow specific guest posting guidelines to create content that matches the quality of the professional's website.
This step will not only help you know how to create better content but will also help drive tons of traffic to your website.
Final Word
Quality content is king, and at times, you need to go the extra mile and collect useful feedback that you can use to improve your content. 
Consistently use the approaches mentioned above, and you'll start seeing positive growth in your traffic, rankings, conversions, and more. 
Heather Redding is a part-time assistant manager, solopreneur and writer based in Aurora, Illinois. She is also an avid reader and a tech enthusiast. When Heather is not working or writing, she enjoys her Kindle library and a hot coffee. Reach out to her on Twitter.