4 Mobile App Marketing Mistakes That You Should Avoid
In the last couple of years, mobile apps have enriched the daily lives of people no matter whether they are reading news, socializing, shopping or navigating. Mobile apps have enabled people to do almost everything from their phones.
As of June 2016, there were approximately 2.2 million applications to choose from on Google Play Store, whereas the Apple App Store had 2 million apps. With the constant increase in the number of mobile apps, it is important to have a mobile app marketing plan in place as it will be essential to the success of your app.
The right mobile app marketing strategy can put you ahead of your competition and ensures that users return to your app. However, marketers often make some of the common mistakes while promoting their apps that lead to disappointing results and waste of budget.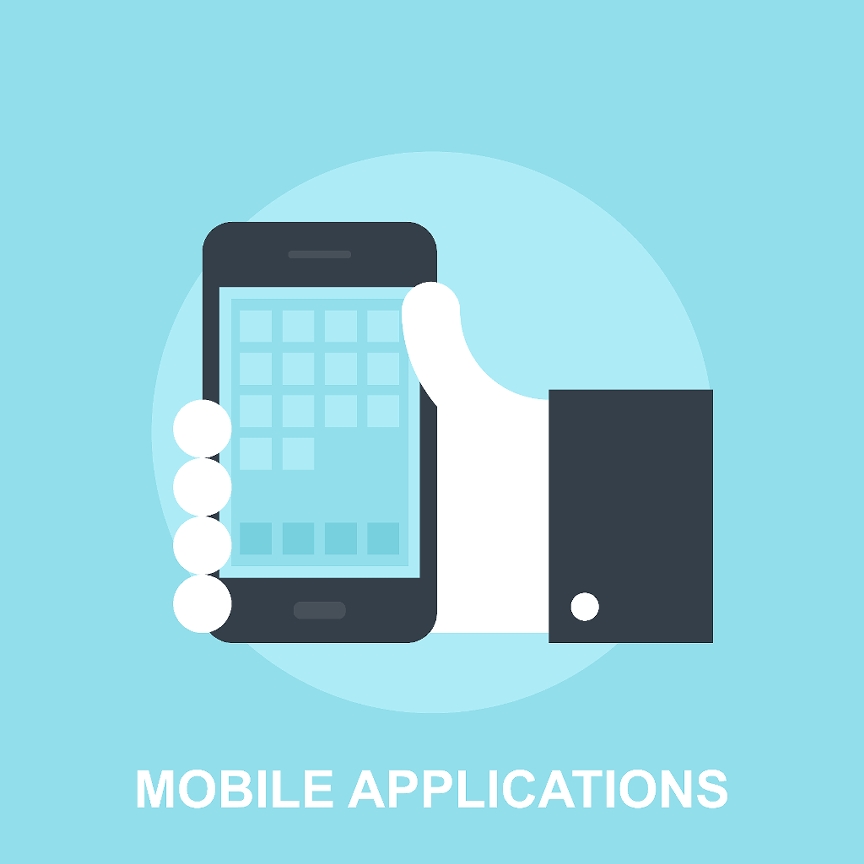 Below, we have mentioned some of the most common mistakes that marketers should avoid while promoting apps:
1. Developing an App Without Market Research
Do you have a wonderful mobile app idea in your mind? If you really wanted to turn it into a successful application, you need to perform market research to validate your idea. You can easily validate your app idea by talking with some business owners in your target audience and which problems they would be willing to pay to have resolved.
You can also contact some of the opinion leaders and ask them their feedback about your application.
Moreover, you need to measure the marketplace by analyzing the major players in your app category.
You can research like how their apps are named?
For which keywords are they ranking?
Through this insight information, you can present your app to the right audience. You can check out your competitor's customer reviews as it will help you to know that whether your app has important features that your competitors have or not.
2. Do Not Have a Clear Marketing Plan for the Mobile App
There are lots of mobile app developers and businesses, who develop mobile apps without a clear marketing plan. By having a mobile app in the app stores, there is no guarantee of success and it is not a way to generate downloads and traction for a mobile application.
Along with it, if you do not pay attention to the mobile app title, description, and keywords, it will give negative impact on your app in terms of how a mobile app is ranking within the app stores.
Another mistake that most of the marketers make is not giving complete attention to customer reviews for a mobile app from satisfied customers. A positive review can work like a proof and it is the biggest part of the success of any marketing strategy as users are looking forward to validating their purchase or download decisions.
3. Not Scheduling the App Release Date in Advance
You may have decided to get your app out as quickly as possible, but you know that planning a release date in advance can ensure that your marketing team and professional get involved early enough and make your app powerful enough.
For instance, if the marketing team can plan to promote your app and develop a timeline for all the promotional activities which need to be carried out. It would also be good to develop a preview trailer in advance of your app release to make a buzz and get early adopters on board.
By developing this interest and anticipation for your app and getting it reviewed by influencers in your niche, you can get huge help in achieving success for your app that you have decided on.
4. Not Using Social Platforms to Promote Your Application
Maybe you are using different social media platforms to connect with your target audience, but have you ever thought to develop a separate social media marketing strategy for your application? If you still didn't give a thought to it, here are some tips for promoting your app on social media:
Scheduling Your Social Media Posts to Over Time: As you know posting on social media is quite daunting; therefore, it is good to automate using Hootsuite to schedule your posts.
Incentivize People to Connect and Download Your App: For instance, if your app is ecommerce related, you can provide some amount of discount and offers. You can think about which in-app purchases you can give away for free so that they can download your application.
So, these are some of the common mobile app marketing mistakes that you can avoid while marketing your app and increase chances of the success. However, you can also hire a leading mobile app marketing company that has special expertise in marketing your app.
Image: Photospin
Author Bio:
This guest post contributed by Mohd Sohel. He is a Sr. writer at Space-O Technologies company, leading brand to hire app developer. Mohd Sohel enjoys exploring the latest technologies and taking on new challenges. He contributes on all high quality blogs like The Marketing Eggspert and shares his experience with the readers. You can follow him on LinkedIn.