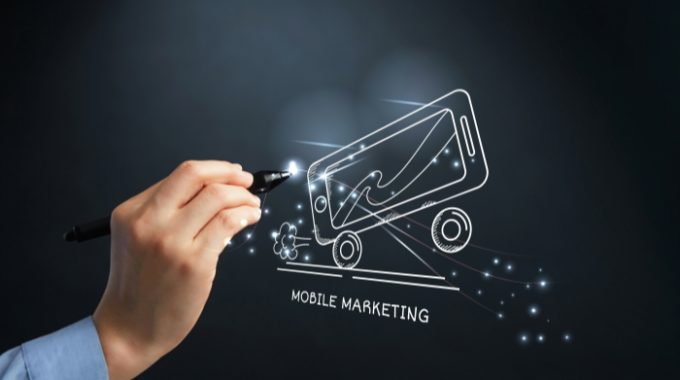 Mobile Marketing Best Practices to Promote Your Business
Mobile marketing is increasingly picking up pace in the digital marketing world. According to Salesforce, 68% of companies have integrated mobile marketing into their overall marketing strategy. No matter what type of business you are in, you need to make sure your customers can find you through mobile search. There are five times as many mobile phones in the world as personal computers and almost everyone carries a smartphone.
So, why do you need mobile marketing, and if you do, should there be a different strategy? What are mobile marketing best practices? To answer that, you need to first look at the percentage of consumers using mobile devices, how much time they spend on them, whether they use an app or a mobile website and so on and so forth. Smartinsights answers these questions:
How much time do consumers spend on mobile devices? Answer: Mobile digital media time is now significantly higher at 51% compared to desktop (42%).
What percentage of consumers use mobile devices? Answer: The majority of consumers are multi-platform, switching between mobile and desktop, equally. They will often be multi-screening and accessing sites on mobile or desktop. This poses a challenge for businesses to maintain consistency across devices.
How many website visits are on mobile and desktop devices? Answer: It depends on the activities of consumers. They go mobile for social media and messaging whereas desktop for more detailed review and purchasing.
Mobile application or mobile website? Answer: The percentage of mobile minutes spent on apps is 80-90%. People still view mobile websites for gathering information, but ultimate destination is an app.
Now that we have an insight into how valuable mobile marketing is to businesses, let's take a look at some mobile marketing best practices:
Invest in email marketing
Email Monday says 79% of people surveyed use smartphones to read email. It's a higher percentage than those who use it to make calls. Adestra adds that the percentage of companies optimizing email for mobile devices increased by 22% in 2014 alone. This calls for marketers to get creative in preparing email templates. You need to work on either full-on responsive templates or adapting an email design that renders well on all devices as one of the mobile marketing best practices. Because, a study reveals that 70% of consumers delete emails immediately that don't render well on a mobile device.
The two most popular ways companies are optimizing for email marketing are 1. using a simple template that works for all devices (52%) and 2. creating a mobile-responsive email template (39%) - Adestra. In responsive design, the code that creates the email is smart enough to sense the device it's on and render email clients, based on the device information.
Sounds good right? But it's a little challenging in implementing it. So, most of the companies opt for fluid design or scalable design, which is a simpler approach. In scalable design, emails are designed to look as good as possible on all devices.
Nearly half of your mobile readers spend three seconds or less with your emails. That's very little time to grab the attention of reader. You can use subject lines that are short by limiting them to 33 characters. You can also take a chance with longer subject lines, by putting out important information first. This way, even if the reader is in portrait mode, he can get the key message.
Get a responsive website 
Google says 61% of users are unlikely to return to a mobile site they had trouble accessing and 40% visit a competitor's site instead (McKinsey & Company). This is a dangerous way to lose potential customers to your competition. Consumers check websites for various kinds of information, like if a few want quick access to locations, map and business hours, others may want to check product details and pricing. It's important that they can find this information in a responsive website that fits their mobile screen.
Based on what information your customers are interested in, you can accordingly render the required data into the mobile app. For instance, news and company histories are good for desktop websites and might not get too many eyeballs on mobile devices, so you can eliminate such stuff. Organize the content in a way that the important information fits in nicely for viewing. You can also implement larger navigation buttons on the mobile website.
One best example of companies implementing this is the American Eagle Outfitters, a retail chain that sells trendy casual-wear, shoes, accessories, and outerwear for guys and girls. They use their messaging program to announce sales for special holidays as well as flash sales for clearance items. While doing that, they include promo codes that can be tracked at point-of-sale which is linked to their mobile-friendly website for online shopping. These promo codes help understand and interpret the conversion rates. Consistent messaging has helped them in improving traffic.
Be local
According to mobiThinking, 30-35% of mobile searches have a local intent and 88% of them call or go to the searched businesses within 24 hours - Nectafy. This shows that consumers actively look for local businesses through mobiles when they are in need. You can create locally targeted ads or click to call ads through mobile search campaigns to make the most of it.
You can also engage customers through special deals on location-based services [FourSquare] or provide an easy way for them to find product information, location, or help them book an appointment, etc. Put your business on Google listings, so when a prospect searches for you, you come out on top. You can even encourage customers to use Foursquare, Google+ location sharing or shopkick and offer incentives for checking in, including special recognition, discounts, kickbacks, and gifts.
Leverage geotargeting for mobile marketing best practices
With the increase in demand for eCommerce and online shopping, how can brick and mortar retailers sustain their businesses? They need to target shoppers on mobile devices to drive foot traffic and improve sales. But how can they do this? To answer this, you need to understand geo-targeting, geo-fencing, and geo-conquesting. Here is a scenario, imagine you are going around your favorite store, and you see its messaging on discounts and special offers at the exact same time on your mobile. Does it improve the chances of taking a peek into the store? This is exactly what geo-targeting or location-based marketing can do.
And imagine this, you've been to a local restaurant for a burger, and you receive a message on your phone which says a nearby store offers 10% off on a double cheese-burger, what are the chances of you, grabbing your bag and running out in search of that restaurant. That's what geo-conquest can do. Geo-conquest is a targeting strategy that reaches out to and engages target users when they are physically in or around your competitor's' store.
You can collect consumer information and start targeting using geo-target or geo-conquest. A Microsoft study entitled "The Consumer Data Value Exchange" found that consumers are willing to share data in exchange for cash rewards, discounts, and other perceived benefits. Here are some of the incentives identified by the study:
6% would share data for cash rewards
3% would share data for location-based discounts
2% would share data for loyalty points
Supermarket chain Whole Foods leverages location based marketing. It partnered with Thinknear to improve post-click conversion rates for its mobile ads, while wooing potential customers away from the competitors. The supermarket chain tapped into Thinknear to place geofences around a number of Whole Foods store locations and targeted ads and special offers to mobile users who passed by. Whole Foods also employed geo-conquesting tools (by placing geofences near competitors' stores) to target ads at shoppers near competing grocery stores, thus incentivizing them to travel a bit further in exchange for better deals at Whole Foods. The campaign yielded Whole Foods a 4.69% post-click conversion rate – more than three times the national average of 1.43%.
Cross-channel integrations
Digital consumers today expect to have the flexibility to find and buy a product or service they want no matter where they are — sitting on their living-room couch, riding in the passenger seat of a car, or even browsing in a physical store.  83% of mobile users say that a seamless experience across all devices is very important  - Wolfgang Jaegel. Based on the urgency, consumers are even looking for options to order a product online and pick it up from the physical store. You need to provide customers the same experience online as in their stores and vice versa, enabling them to move between online and offline without friction. In fact, Google reports that 90% of people switch between devices to complete a single task, using at least three devices per day.
The bigger your audience, the more important it is to understand which of your marketing strategies work better than others. With cross-channel marketing, you can analyze the effectiveness of your email, re-target your audience on social, mobile, or advertising marketing campaigns toward increasing your company's ROI.
For instance, I happened to leave some items in my mobile shopping cart of Limeroad, an eCommerce platform, without making a purchase. I receive a call in 30 mins, asking me to make a purchase because they were the "supposed last pieces" available and I can avail a discount of 30% on them. And I did it. I made the purchase.
I hope the above mobile marketing best practices would help you in implementing an effective mobile marketing strategy to leapfrog your business. Do let us know which of these worked for you in the comments below.
Author Bio:
Lizia is a content writer for Agile CRM, an all-in-one CRM for small and medium businesses. She brings about 6 years of experience in the IT industry working in various market research roles. She can be found covering articles on digital marketing and CRM majorly. She loves spending time with family, watches talk shows and enjoys her everyday life.