How Mobile Applications Can Help Small Businesses Exploit Digital Marketing & Grow Exponentially
Every marketer understands that mobile apps are a smart choice for businesses because it makes consumer engagement easier and helps in retaining the customers.
Mobile applications allow you to improve consumer experience, strengthen technology infrastructure and implement cutting-edge technologies to grow the customer base. Some of the general facts about mobile apps are as follows:
85% of customers prefer mobile app over mobile website
50% of e-commerce transactions occur on smartphones
Apps are key enablers in driving brand recognition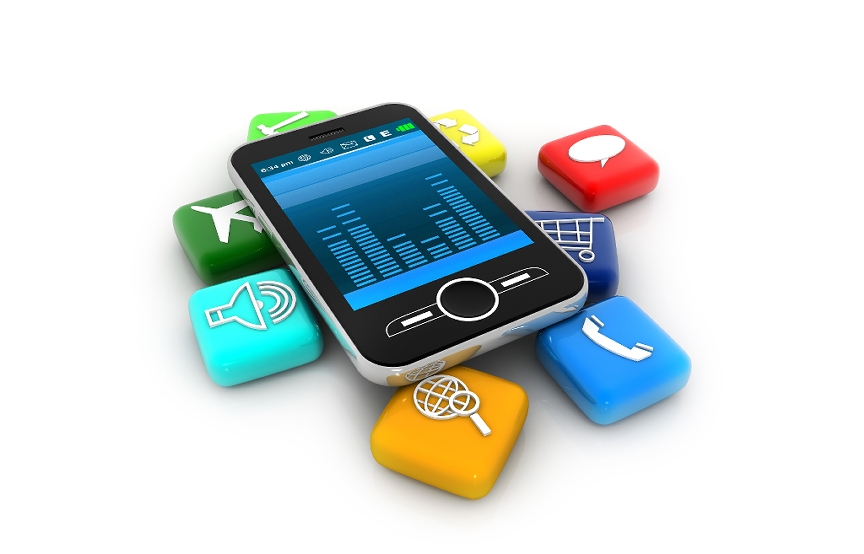 Digital Marketing is no longer about being just Responsive.
These facts tell us that soon everything is going to be mobile and it is the right time for businesses to invest their time and money in mobile apps, before it is too late.
The following are some reasons which prove that mobile apps can help businesses, especially small businesses, to exploit the tools of digital marketing and grow exponentially.
1. Visibility
Studies show that people spend more than 2 hours every day on their smartphones, which allow the apps to have full-time visibility. If the app is relevant and functions smoothly, it will probably be used after the initial download.
2. Direct Marketing Channel
Mobile apps give businesses a chance to be with their target audience literally all the time and give them a platform to interact directly anytime they want to. Push notifications and alerts can be used by marketers to notify the user about special sales or remind them about different products or services whenever it is appropriate.
3. The approach can be innovative
It allows the business to approach their existing and potential customers in an innovative fashion. By including mobile apps in the marketing and communication mix of the business, it becomes easier to reach customers, attract them towards the brand and is more convenient for them as well.
4. Customer Loyalty
Mobile apps promote customer loyalty. Period
Review options, points, games and alerts about sales et-cetera on mobile apps help customers stay connected with the business and encourages customer loyalty. Users tend to use the app more often and purchase the required products from it as well. It builds long-term customer loyalty and increases customer retention.
5. Respond Better
It is obvious that mobile apps allow brands to respond to their customer problems more effectively and faster. They can also keep a track of new demands or similar complaints to satisfy the customers with new, improved products & services. It also helps brands to stand out in the crowd by having unique features in the app.
Some of the features of mobile apps include the following:
Customizable design
Simple navigational system
Simple registration process
Smart
Conclusion
All mobile apps need to be unique, immersive and full of features to make the user experience seamless and smooth. It will not only increase the user base, but also drive sales towards the business; increasing the value of the brand. The cost of application development services i.e. building and maintaining the app can easily be recovered, if the mobile marketing strategy is executed perfectly.
Get your business app now!
Author Bio:-  
An aspiring entrepreneur, Anjali Mudgal always has an insatiated hunger for knowledge and food. He loves to paint emotions on paper with his pen; seen in his book Shades of Mirror. Sweets are what seduce him and his poetry is what introduces him. He is a professional content writer at The Vipra Business Consulting Services Pvt Ltd, Noida, India. Follow Vipra Business on Twitter