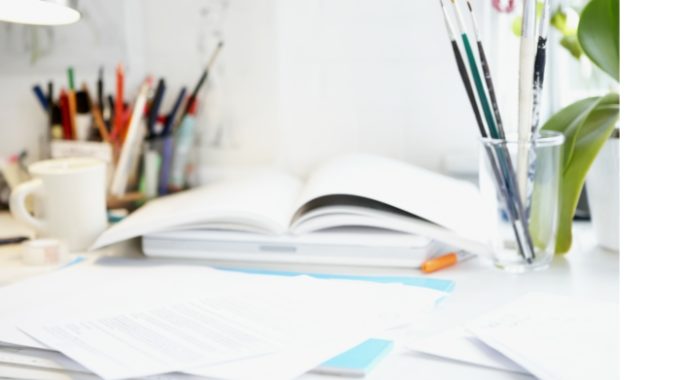 4 Best Content Marketing Tools and Features You Need To Know About
Nowadays, content marketing has been taken into focus. Readers demand high-quality content and due to the excellent content quality requirement, the content marketing tools have increased at large. For years, several tools have existed which have now been revised, in addition to new tools. You can manage your workflow on Trello, write and save your documents on Google Docs, publish them on WordPress, and time your work or check how long do you take to complete your work via the Timely app. The content marketing tools have so much for the writers and non-content writers.
Below are the four best content marketing tools with the features that you need to know about.
1. Outbrain – Amplify Audience
Outbrain can be best used for the publishing and distribution of your documents. You can expand your audience via your content, blog, infographics and videos.
Outbrain helps in recommending your content on search engines and in a higher position than others. Not only this, you can connect with your audience as well as have long-term relations with your customers and readers.
Outbrain is one of the best examples of tools that spread your content exponentially across several social media channels – a process also known as viral loop. A viral loop is designed to go from zero to thousands or millions of viewers in a very short time because people see content and share it with others, causing a cycle to repeat. Thus, Outbrain works to deliver more and more revenue to you and your business.
Through Outbrain, you get to know what kind of content is going for your enterprise and what kind of content is going against your brand. This helps in getting smart with money that you are investing in the content.
2. HubSpot – Inbound Marketing
HubSpot has several tools for monitoring your blogs, creating blog posts that leave an impact on people, landing pages, etc. This platform has social media . You can also schedule your messages with HubSpot.
HubSpot attracts your visitors and converts them to closing customers. Hence, providing more control with less hassle and an inbound marketing strategy that is functional. This includes blogging, SEO, social media sites, website, lead management, landing pages, call-to-action, marketing automation, emails, , and salesforce synchronization. It gives you the confidence to entrust the platform.
Having an all-in-one marketing platform makes your marketing less time-consuming and easy. This platform gives you more power as everything is integrated. You get an opportunity to close more deals. In fact, all your work is more systemized and organized. And you adapt to it more quickly.
3. BuzzSumo –
For insights and on your writings, use BuzzSumo. BuzzSumo helps you detect, which were your best articles, the most influential ones, the most social ones, etc. You can also compare the number of shares on social media sites.
BuzzSumo is a great tool that could be used for content marketing and SEO campaigns. This tool has the ability to quickly find out the content that works well. It detects which content piece grabs the most amount of attention. BuzzSumo is also easy to use including the fact that it is visually simple and has compelling data displays.
This tool saves hours of research work. It is not only for businesses that are new in the market. BuzzSumo is also for the existing brands and enterprises that are looking forward to the promotion of their content. Additionally, this tool is available for both small and large teams as well as marketers at various levels.
In fact, there are several brands that use this tool. For example, Expedia, Yahoo, IBM, etc. use BuzzSumo to track the number of shares on social sites like Facebook, LinkedIn, Twitter, Pinterest, Google+, etc. Publishers like BuzzFeed, Tribune Media, National Geographic, The Telegraph, etc. also use BuzzSumo. Agencies like Seer, BlueClaw, DigitasLBi, Ogilvy, etc. are not shy from using this tool.
4. CodeFuel – Engagement And Monetizing Solutions
Users can discover relevant content on the publisher's page via CodeFuel. This platform also helps in engagement and monetization of their online content space.
CodeFuel is a tool that helps you engage the users and monetize your content. By this tool, you engage your visitors by the targeted content in multiple formats and earn through it. The solutions provided by this tool allows the users to stay on-site for longer time period and explore more pages which results in an increase in revenue.
Your online content could be worked on to provide more engaging and powerful revenue opportunities through texts, images, videos, tags, ad layouts by CodeFuel's intelligent advertising platform.
It is available on desktop, mobile, tablets, etc. This also offers real-time , custom reports, and advanced optimization tools to propel your traffic for the best revenue.
Content plays an important role. Content helps to convert the visitors into customers and loyal clients. The above-mentioned content marketing tools will help to create a sturdy content for your enterprise. They also help you to keep the content quality and standard high, and this ensures the engagement of users. Additionally, they simplify the marketing of your content by a great margin.
Author Bio: 
Amy Porras is a lead Digital Marketing Strategist, She has led online marketing programs in Web Design, Web Development, Search Engine Optimization, Pay per Click Advertising and Online Marketing Campaigns, Social Media Marketing Strategy, and Online PR for B2B professional services companies.