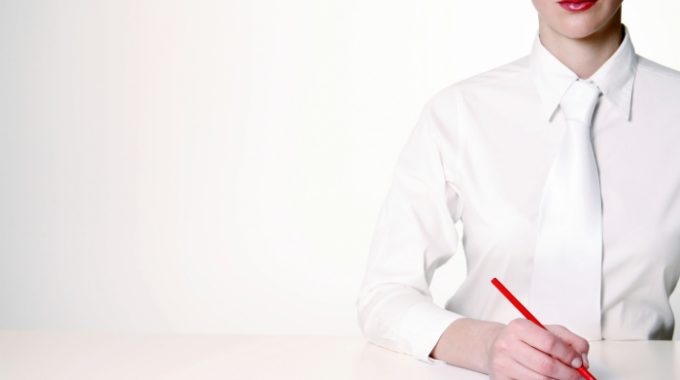 8 Useful Grammar and Proofreading Checkers for Content Marketers
As a content marketer, your mission is to provide value to your readers, to help them overcome their difficulties, and enrich their lives. However, what happens when your readers spot some grammar irregularities or spelling mistakes? Naturally, they would question the credibility of your copy and your reliability as a trusted source.
Therefore, make sure you proofread your content before publishing it to deliver a trustworthy error-free message and avoid wasting your writing efforts.
There are various available tools that can help you with that and here are some of them.
Grammarly is a free online writing tool that corrects your grammar and typo mistakes. Write directly in the Grammarly app or import your existing content and this text editor underlines different errors and suggests how to correct them immediately. Not only does it detect grammar and spelling mistakes, but it also enhances your writing style, enriches your vocabulary and checks the text for plagiarism.
Grammarly is a perfect tool for all content marketers to ensure their articles, blog posts, and other content is accurate and easy to read. It helps you detect some common writing issues, like repetitive words, overuse of passive voice and more. No more embarrassing typos or grammar mistakes.
#2. Writing services
Every content marketer's headache is the constant creation of fresh quality content. It's not quite child's play: you need thorough research, a brief draft, some time to create it and proofread everything. Unfortunately, sometimes you don't have time for all that, and if you don't want to jeopardize the quality of your work maybe it would be good to delegate content creation and checking.
The Hemingway app is a free writing tool that analyzes your writing and gives you suggestions on how to improve it. Yellow highlights point out common errors and complex structures, so it's recommended to shorten or split them. Red highlights point out complicated and dense sentences that make your content difficult to read, so consider editing them. The Hemingway app also detects passive voice or adverbs usage that weaken your message.
These corrections will enhance your writing because you'll notice negative patterns and know to avoid them in future. More importantly, the Hemingway tool will help you deliver clear and concise content that is one of the main rules of good writing.
#4. Essay Writing Lab
Essay Writing Lab is an online platform that offers error-free writing services. As a content marketer, it's not easy to juggle content creation and proofreading at the same time, so why not kill two birds with one stone? Essay Writing Lab provides a wide range of writing services, such as case study help, professional academic writing, essay writing, and the list goes on. The finest writers in the industry will give you a hand with generating quality content and making sure that it is mistake free.
That way, you'll also learn some new hacks and prepare better content for the next time.
Sometimes when you need to meet a deadline, you just hammer at your keyboard, filling the pages and hoping that what you're writing is logical. On those occasions, your content could use a second pass through to make sure your writing is flawless. But, who has time for it when the clock is ticking?
Rely on Wordrake to proofread all your copy easily and quickly. Simply install it in Microsoft Word and hit the Rake button. The in-line editor goes through your document and suggests edits that enhance unclear phrasing and remove clutter. It's then up to you to apply those changes or not.
#6. Proofreading service
Assignment Geek provides top-notch proofreading services at affordable prices. For some content marketers, it's difficult to detect their own mistakes, so they lose too much of their precious time checking if there are some grammar or spelling mistakes. Why squandering your time on proofreading when you can delegate it to professionals while you can work on more important tasks? Not only will you boost your productivity, but you'll also avoid all the frustration that comes with proofreading and editing.
Assignment Geek prides of an excellent team of editing and proofreading experts that guarantees to detect all mistakes and flaws of every piece of your content.
Edit Minion is an online proofreading tool that is pretty similar to the ones listed above, but it has one special feature that you could use to check your content more quickly and accurately. Basically, it helps you refine your writing by finding common mistakes.
As other proofreading tools, Edit Minion checks your text for weak words, prepositions, passive voices, clichés, and other mistakes. But, what distinguishes it is the option to switch on/off every feature, so you can set the tool to mark only specific weaknesses in your text. To get started, paste your copy into the box and click the Edit button.
Who would think that you can use Google Translate for something else other than translating? However, this online tool can be convenient when you need to check your content. Just copy your written text and paste it into Google Translate. Then, click the little speaker icon, in the right lower corner, and Google will read your content to you.
That way, you won't miss any irregularities with your copy, such as bad wording or misspelling that other proofreading tools may fail to point out. This checking method is useful for content marketers that are more a listener than a reader type.
Proofreading is a vital step in content creation that cannot be skipped because it will make or break your copy. A copy full of grammar, spelling or punctuation mistakes can shake your credibility and this trust cannot be so easily regained. Hence, use proofreading checkers to weed out all errors.
Read more about Grammar and Proofreading on Marketing Eggspert.
Author Bio:
Peter Hill is an aussie writer. He is a socially active person, likes traveling and photo/video editing. He finds himself writing for Brill Assignment. You can find him on Twitter and Facebook.