Which is the Best Ecommerce Platform for Developing Websites?
There are a number of choices available if businesses are considering selling their products using a website. Starting an eCommerce website is one of the quick and good options for businesses that want to start selling their products online. However, it looks easy to start an online website for selling products, but it has increasingly become more important and difficult to select a good eCommerce platform for developing websites that need eCommerce functionality.
Year after year more advanced technologies are coming into eCommerce and competition has been raised among various businesses who prefer selling their products using eCommerce solutions.
Therefore, developers are required to add social media integration, mobile-friendliness, great user experience, search engine optimization, modules for content marketing and support are also important for any good online ecommerce websites.
In this post, we are going to talk about which is the best eCommerce platform for developing websites for businesses.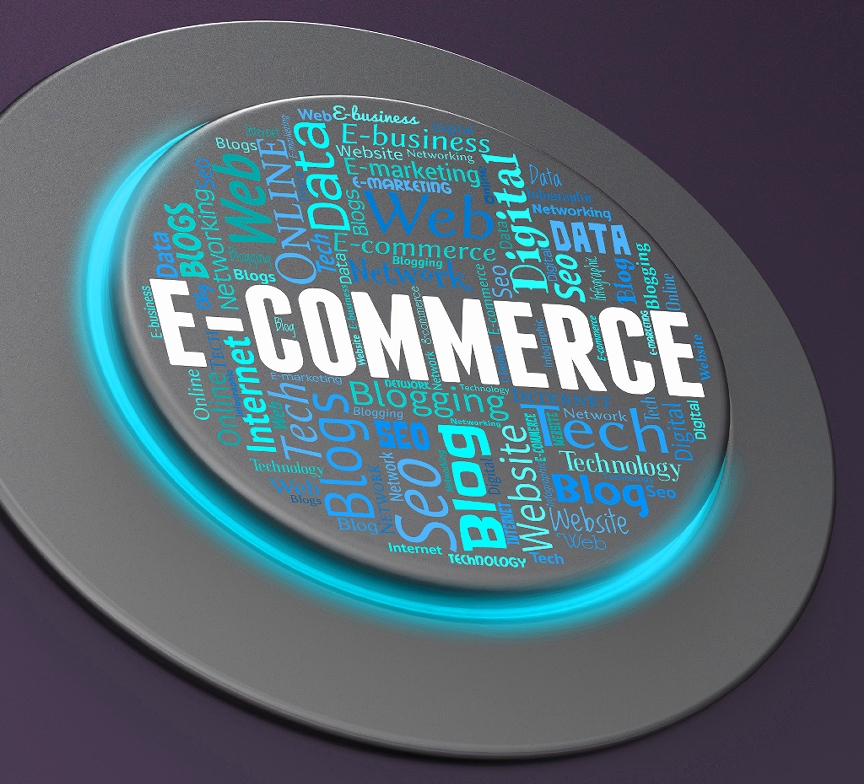 Magento
Magento is an independent company and the current market leader for eCommerce platforms. Moreover, Magento is great for large scale businesses and top-level eCommerce websites. In addition, this eCommerce platform has a high level of security and is a highly customizable website. It also provides other great features that are missing in other eCommerce platforms like multiple languages, multi storefront, and support for multi-currency.
According to stats released by Magento's website, there are more than 250000 businesses and merchants around the world choose Magento eCommerce platform.
In addition, Magento scores well in other parameters like user-friendly admin area, mobile-friendliness and search engine optimization. Magento is free although for the Enterprise edition businesses might have to pay according to the prices mentioned in Magento's website.
Shopify
Shopify is the leader when it comes to eCommerce platforms. It's used by many popular eCommerce websites as, with Shopify, you have total control over the design of your website as it provides over 100 different template designs. Also, it's great if you want to make your own customizations by editing your website HTML and CSS coding. In addition, it provides an tool where you get details of your customer's profile and supports the creation of apps that runs fast and is easy to set up.
Shopify also improves SEO which helps in tracking the latest sales trends and make your shopping easy. Plus, Shopify supports over 70 payment gateways from various payment partners globally. Shopify basic version costs 29$ per month.
WooCommerce
WooCommerce is a free WordPress plugin and provides many WordPress benefits for developing websites with eCommerce. Moreover, WooCommerce is very customizable and provides a good shopping cart and secured payment gateway. Also, there are several themes available for customizing your eCommerce website.
The most important benefit of using WooCommerce is that if you have good knowledge about WordPress you can easily develop the custom template for your website.
According to WordPress.org, 30% of all online shopping websites are running on the WooCommerce platform.
On the other hand, if you are not familiar with the WordPress website and with the platform, it is a very difficult process to get started especially because you have to develop your eCommerce website on WordPress for taking the advantage of WooCommerce platform. Also, when the size of the database gets increased, a WooCommerce website starts to perform slowly.
So, WooCommerce platform is an ideal platform for small scale eCommerce websites.
BigCommerce
BigCommerce  is somewhat the same as Shopify, but it has more integrated features than Shopify. For starters, BigCommerce can get businesses a full featured website with unlimited bandwidth and freedom to add an unlimited number of products as you want. Also, additional features like gift cards, ratings & reviews, and other basic marketing tool are integrated into this eCommerce platform.
According to the stats on BigCommerce.com, BigCommerce is used by 10% of total eCommerce websites around the globe.
BigCommerce is easier to set up when compared with other eCommerce platforms, as this platform is aimed for those who has less knowledge related to website designing. In addition, if you have an intermediate knowledge of HTML and CSS, then you can easily make changes to your eCommerce website to give it a new look and feel.
Pricing for BigCommerce is between 30$ to 80$ per month. Moreover, its pricing and plans are more expensive than Shopify and other eCommerce platforms. But, in defence of BigCommerce it is the only eCommerce platform which offers more great features than other platforms.
So, BigCommerce will be an ideal choice for those who want to pay extra money for more great features and customizations.
OSCommerce
OSCommerce is one of the popular eCommerce platforms for developing online shopping websites. According to the stats released by OSCommerce website, 11% websites built on open source eCommerce platform are developed using the OSCommerce platform only.
Moreover, OSCommerce is a very popular choice amongst users who prefer an open-source eCommerce platform for their online shopping website development. In addition, OSCommerce has an easy installation process and easy to operate user interface. Also, it provides a large number of plugins and add-ons for adding more advanced functionalities in business eCommerce websites.
There is no price to pay for the OsCommerce platform because it is open source in nature.
Conclusion
From this post, it is clear that no eCommerce platforms mentioned above are able to fulfill one size fits all. Each one has its own unique features and templates which can make your eCommerce website a great one. Moreover, it totally depends on the businesses as to what kind of eCommerce website they require and what are their actual needs and requirements. Therefore, choosing the right eCommerce platform comes down to what is the actual vision of the business. Plus, those needs may change when changes in the eCommerce platforms takes place.
Author Bio:
Mantra is a Business Consultant and strategic thought leader bridging the divide between technology and client satisfaction. With 12 years of knowledge, innovation and hands-on experience in providing consultations to Startups, ISVs and Agencies who need dedicated development and technology partners. He has also led to the delivery of countless successful projects. Blogging is his passion and he shares his expertise through ValueCoders.