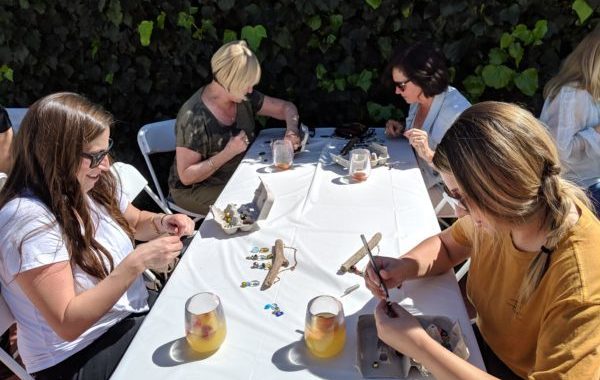 When Analog Marketing Goes Where Digital Can't
While I wouldn't say that I've been anti-analog marketing, I have built Egg around the perks of reaching customers online…that is, until now.
I recently launched a creative workshop business that is hyper-local: I host creative classes at businesses in my neighborhood, so suffice it to say that 85%+ of my customers live within a few blocks of me.
I've definitely been using digital marketing: I email subscribers about upcoming events, post photos of past events on social media, and write blog posts to engage my audience. I also post events on other event websites.
But I've realized that in this case, I can't completely rely on digital marketing. So I've gone back to my offline roots. Here are a few of the ways I'm spreading the word about my local business (and you can, too).
Advertise in Local Publications
If you had told me five years ago that I'd be looking at print publications as a form of promotion, I wouldn't have believed you. But my San Diego neighborhood is a close-knit one full of retirees, and they still read the monthly neighborhood newspaper. So it's a great option to let residents know about upcoming classes.
Post Flyers
I hope to have my own physical space for this business in the future, but right now I'm really leveraging my venue partners: they already have an established audience, so to reach those people, I've started putting up flyers for the events that I'm hosting there. Fingers crossed.
Networking
My community also has several organizations, including a women's group that meets monthly and a business association that meets every other month. You better believe I'm there, talking up my new business. I've gotten not only new customers from this networking, but also found teachers for classes and business owners willing to host future events. And if I can help them in any way with a referral or suggestion, I'm happy to do so.
Analog marketing is no longer second nature to me, so it's taking me breaking out of my digital box to find creative ways to spread the word about Creating Space in Kensington. But letting go of how I've done things for Egg and for clients for years is good for me, and is opening my eyes to see how combining online and offline marketing can really pay off for a local business.