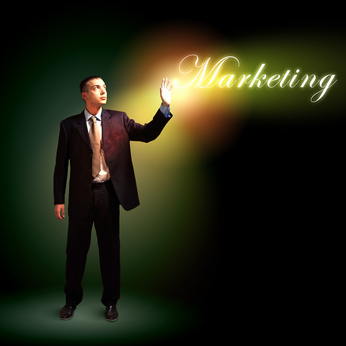 Turn Vanilla Into Chocolate: Your Sweet Marketing Model
Ordinary. Dull. Humdrum. Bland. That's vanilla marketing for you. It's the same old thing eggmarketingpr.com/blog. again. Chocolate, on the other hand, is mouth-watering, comforting, velvety, sexy. Yes, you want to seduce consumers. You want to melt-in-their-mouths and leave them wanting more. How, you ask? Here are some tips to sweeten your marketing model, making it irresistible.
Be Confident
Competition is strong. Your marketing campaign should stand out, otherwise, you will get lost in oblivion. Have no fear. There are many ways to stand out from the blah. Begin by streamlining your platforms. Become visible by reaching out to targeted consumers the way they want to be reached.  Take the generations for example. While these descriptions may be generalizations, they offer a solid foundation for outreach in your unique marketing plan:
Baby Boomers: Traditional in thought, they are comfortable with what they know. Enchant them with classic charm by aligning your broadcast advertising, direct mail, and email marketing. They appreciate direct contact catered to their needs.
Generation X: When targeting the MTV generation, think humor, honesty, and nostalgia. Give them cold hard facts while toying to their emotions. Captivate them with originality. You can cover all advertising methods with this group because they've seen it all and are aware they have to grow with technology.
Generation Y: For the dotcom kids, it's all about technology. They get their information through the Internet. It's their turn to enter into the forefront of business and consumerism so it's important to capture them young. Social media is where it's at with this generation. They rely on the experiences and reviews from their online community via crowdsourcing. Become part of the conversation by positioning yourself in the center of your industry's social media community.
Be Transparent
People are tired of being lied to by advertisers. They want the facts. If they don't get them from you, they will get them from their own sources. Consumers don't just appreciate your transparency, they expect it. To fully captivate the modern consumer, project a clear message. Don't call them a friend until you know each other. You will need to earn their trust. So have patience, expose yourself through various marketing platforms and build a relationship through positive lines of communication. Allow your customers to give their opinion through feedback forms and polls.
Tighten Up
Before you present your sweet new marketing model, be sure it's rock solid. No fly-by-the-cuff decisions. In the beginning of the fiscal year, define your marketing budget, vary your advertising methods, create a unique yet honest voice and capture leads and build relationships through continued exposure. Vary your delivery methods. Try direct mail, mass email and targeted email campaigns with video, infographics, newsletters, and colorful graphic design. Create memorable Web landing pages. Be absolutely sure your website is easy to navigate.
Create unforgettable headlines on the Web and in your email subject lines. You have a few seconds to intrigue the consumer so be fresh and to the point to create a memorable experience. Never use false statements. Again, honesty. But that doesn't mean you have to be bland. Arouse their curiosity, pull at their heartstrings and make them feel special.
This is a guest post by Gene Morris. While finishing his degree in finance, Gene enjoys spending his free time reading and writing about business and tools for financial management.