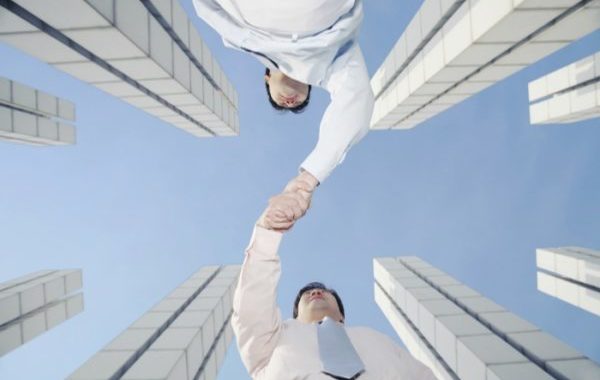 What SME's Need to Consider Before Hiring A Marketing Agency
Marketing a business is typically a time-consuming process, and in some areas such as digital, requires specialist knowledge, so hiring an agency in many cases makes good sense.
There are many excellent agencies that have driven stellar results for their clients, but if you hire the wrong team, you could be faced with fees to pay and zero additional revenue. It is therefore extemely important to find the right agency partners to work with.
In this article we look at some of the key points to consider, to maximise your chances of finding the right people to work with:
1.  Know Your Goals
You need to know what you want from a marketing agency as well as the goals you need them to hit.
Having a clear picture of the results that you want will make it far easier to determine the success of the intended marketing strategy that the agency plans on using.
If you try to hire a firm that uses a generic marketing template for all of their clients, then that should be a red flag. Having a marketing strategy that is tailored specifically to your business and your goals is imperative.
Decide on your goals, such as:
More visitors to your premises.
More visits to your website and phone calls.
More conversions from your website.
More sign-ups to your newsletter.
More quotation requests from your website.
Have an awareness of your specific goals, and the agency that you hire will have a much clearer path to follow.
2.  Types of Agency
Now that you have defined your goals, you should now be in a position to define the type of marketing agency you need. For example, PR agencies are typically not good at SEO, and vice versa. Whereas a specialist Social Media firm may drive excellent results to many clients, but what your business really needs is some excellent leaflets delivered.
The following lists the typical types of marketing agency:
Traditional Advertising Agency – TV / radio advertising, print advertising etc.
Branding Agency – logo design, brand name development etc.
Digital Agency – Search Engine Optimization (SEO) agencies or consultants, Paid Search or Pay-Per-Click (PPC) advertising, and application development etc.
Social Media Agency – specialist Facebook, Twitter, YouTube, LinkedIn, & Instagram promotion etc.
Design Focused Agency – deigning brochures, adverts, websites etc.
Media Buying & Planning Service – buying media in radio / billboards / TV / etc …
Promotional – coupons, contests, loyalty programs etc.
PR or Public Relations Agency – news announcements, content creation, strategy etc.
Marketing Agency - PR, strategy and planning, digital, branding, photography, video etc.
Direct Marketing Agency – direct mail, email etc.
3. Understand their Services
Hopefully now you have zeroed in on the type of agency you need?
The more that you know the type of support you need, the more likely that you will hire the right team.
All marketing agencies, even within the above categories have their specialisms; so you need to hire one that specialises in your goals, otherwise you run the risk of having a subpar service and results.
Max Your Web shares some handy tips on how you can ensure that you hire the right SEO agency first time for your business.
Always do your homework. You don't want to hire a marketing agency that specialises in PPC campaigns if you need to improve content creation instead.
4. Look for Sector Experience
The more that your marketing agency knows about your product or sector, the easier and more effective their marketing strategy will be.
Look agencies that have an existing list of past clients and prioritise those that have worked with similar businesses to yours.
It is also worth contacting those past clients in order to determine just how effective their marketing was. It may be that the reviews that they have posted on their website are not indicative of their overall effectiveness, so it's always worth doing your homework before committing to a specific agency.
5. Know Your Role
Some entrepreneurs want to be involved in every stage of their business growth but lack the skill sets needed for effective marketing. Therefore, you need to find an agency that works with the level of input you wish to put in. For instance, are you more hands-on, or do you wish to take a step back?
Other business owners will prefer to greenlight decisions and oversee content before it is posted. Talk to your top choices of marketing agencies, and make sure that they will be comfortable with whatever level of involvement you prefer.
6. Consider the Questions to Ask
Develop a clear idea of what a marketing agency plans to do to help grow your business by asking questions about their process and specialisms. Here are some example of questions you could ask before committing an agency.
Will you be making use of email marketing?
Email marketing is one of the most effective forms of digital marketing, primarily because it can be used to communicate with past customers and enquirers, people you already have a relationship with. If the marketing agency is dismissive of email marketing, then it could mean they are not used to this method. Whether you want to include email marketing in your list of methods or not, it's always better to hire a team that acknowledges the potential benefits of all forms of marketing.
If your products or service are being searched on in the search engines, then you need to consider an agency who can deliver effective SEO. Discuss potential search engine opportunities, and how this is relevant to your business in relation to your other options.
One of the first things that a good marketing agency should do is compile a report on your existing footprint both online and offline. Including analysing your website and ensure that it is optimised for maximum ease in the user experience. Digital marketing begins with your website and social media pages, and if these are not well set up, then it is likely you could be starting off growth plans with one hand tied behind your back.
What content do you create?
Content is the king of the marketing world, especially online. Any marketing agency that you are considering will be using content in some way to help grow your audience. Ideally, you want an agency that is able to create content in a variety of media types. From blog posts and whitepapers to videos and infographics, look for a marketing team that understands the needs of your audience and how best to create the content that will resonate with them.
Have you marketed on social media?
There's no escaping social media, and your business is needs to at least consider being on Facebook, Twitter, and maybe even Snapchat if you want to more easily grow your customer base. So, consider a discussion with your potential agency regarding social media, whether it is suitable for your business, and how it could be best used.

The more that you know what you want from your marketing agency, the easier it will be to find the team that most positively impacts your business.
Take the time to understand your goals and the best ways to meet them. Hire the marketing agency that most closely aligns with your needs, and your business will be much stronger as a result.
Read more articles from Egg Marketing on Hiring a Marketing Agency here.
Author bio:
Chester Avey has worked alongside a number of established businesses as a business growth consultant. With over a decade of experience, he now enjoys sharing his knowledge through his writing and connecting with other like-minded professionals. Follow him on Twitter: @Chester15611376