Tips for Successful Community Building on Twitter for Your Brand
Twitter was launched in 2006 and despite being considered by several big companies as one of the top social media networks, many companies still do not understand how they can successfully monetize it. Some understand that it's important to have a Twitter profile, and to generate engagement from your followers, but most do not have a successful strategy to achieve that goal. It all starts with community building on Twitter.
Share what people want to read
This may seem obvious, but many treat Twitter as a place to just promote their own agenda rather than focusing on community building on Twitter. It is important to remember that your customers do not care about your schedule. Instead, focus on delivering content that will engage, content that your specific audience wants. Use pictures with motivational phrases, people love it, and the chance to share is too big. It's important to note that this type of content cannot generate direct sales, but it can help create a community that you like and trust. This, consequently, can increase sales for your business.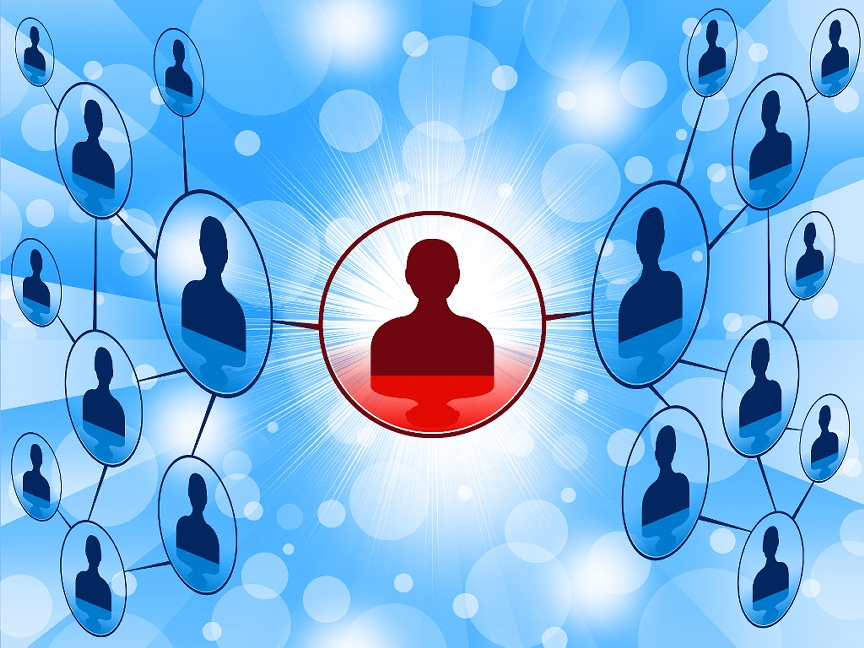 Get involved in Twitter
If you already have a large audience that Retweets your content, be sure to thank them, and ask open-ended questions. But if you're just getting started, promote conversations about topics in your niche through keyword research. If you are a local business, you can do an advanced Twitter search to find conversations of people in your area who are talking about topics of interest.
One of the cool things you can do with advanced Twitter research, however, is the search for people by asking questions. Simply go to the bottom of the advanced search page and check the "question" box, and enter your question.
Tweet often
This is a great Achilles heel for many people who say they fail at community building on Twitter. There is no magic number for the perfect number of tweets per day. However, Twitter is a constant flow of content movement, and it can get quite noisy, which means that if you're just tweeting once or twice a day, your content will probably get lost in this fight.
Engage with your followers
Keep an eye on your feed, watch your tweets and never stop commenting, liking or Retweet something that is posted by your followers that you think is relevant. This type of attitude demonstrates to other people on Twitter that your business profile is not a one-way street. Connect, interact and be engaged with your followers!
Beware of excesses
It is already recommended that it's important to be active on Twitter so you can engage your followers so you can increase their number even more. But that does not mean you have to post something by the minute. The follower who sees that you have filled his page of messages will hardly read all of them and will seriously consider failing to follow you. The main reason for this is that it is very difficult to stay relevant and consistent when you fire messages in a very short time. As we said earlier, activity, but with consistency and relevance, it's all on Twitter.
Ask your followers questions
Using the question-and-answer feature for your audience is one more way to get people involved who come across your profile on Twitter. People today use the internet as much more than a simple means of learning the latest developments. People want to give their opinions and know what people and brands think about a certain type of subject. But remember that for this strategy to work, it is very important that every interaction is answered.
Make sure your content is shareable
Now that you've made sure about the quality of content, here's another tip: is content shareable?
Does it have an interesting title, compelling images and a subject that is relevant to a social network like Twitter? Think that although the content is incredibly complete and important it will not always be ideal for social networks. People are in search of information for easy "digestion".
Use the strength of hashtags for community building on Twitter
Twitter was the social network that launched the hashtags. This tool is great for conducting targeted searches and finding people who are interested in certain subjects. Whether it's to find potential people interested in your profile or similar to yours, or to research topics that are turning trends on Twitter, using hashtags is a great tool for finding new followers.
Use a well-chosen cover photo
When you use a cover photo with a good resolution and an image that carries a well-crafted context, it is unlikely that the user who has contact with your profile will think about whether it is a fake profile or a spammer. One of the main secrets for acquiring new followers is the credibility conveyed by a profile and this issue is very much linked to the care you have in assembling your Twitter profile.
Spread the URL of your Twitter out there
Attach the URL of your Twitter profile to your Facebook page or profile, business cards, email signatures, your websites, and any other medium you use to interact with people. Usually people who have just met you or your brand, whether through email marketing, or a call to action where the call is to enjoy the Facebook page associated with you, will want to know you better. In case of Twitter, this is a great and easy option to get new followers.
Engaging is not promoting yourself
By better explaining the issue of audience involvement through your posts, understand that Twitter is not a megaphone in your hand in a public square. Hardly anyone sympathetically sees a brand or person whose main goal in Twitter is to ask users to enter pages, buy products, etc.
Remember that the sales funnel is a way in which all steps must be respected in order to build a brand that is solid and that transmits relevance and authority to users.
Create Engagement
Take a few minutes a day to read the tweets of the people you follow and interact whenever possible. Reply, send direct messages and retweet when you like. This is what really makes the difference on Twitter. Use the Lists feature to select influencers or people you care about most to make it easier to read content, but get involved. You will make friends, clients and will find various business opportunities.
Perfect Time for Tipping
Make tests to find out the best time to send tweets. Send messages at different times and see when you get more engagement. Obviously, it will depend on the content. Test and see what works for you. When you find out, schedule your tweets accordingly.
Author Bio:
Sarah Feldman has years of experience in the digital marketing sectors and content writing. She is currently working as Blogger and Digital Marketing Expert in a web design company in Dubai named as Digital Express.