Social Media for B2B Marketers
B2B commerce is an underrepresented, underappreciated aspect of business in social media, in the context of tips and advice offered. While typical marketers can find an entire library worth of tips and tricks when it comes to using social media sites to further their cause, the B2B genre sits with lonely, dusty shelves. However, business-to-business commerce is huge online, and the relationships between businesses grow greatly when they can find one another.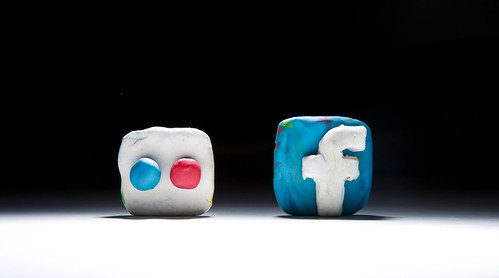 If you're a B2B marketer looking to forge lasting, meaningful, lucrative relationships, social media can definitely help. Below are five tips to help you grow your presence and build your contacts through the use of simple social media marketing tactics.
5 Quick and Effective Social Media Tips for B2B Marketers
1: Present Your Personal Voice
One of the drawbacks of social media and the Internet in general to forge business relationships is that you don't really have a legitimate voice, so to speak, and thus have to create one from the image you project and the content you present. You can find and present a personal, professional voice by ensuring that your content and interactions match the tone of your mission as a business entity. When you're looking for or encountering other businesses with whom to potentially conduct business, present a strong, consistent, professional social voice.
2: Do Not Neglect Twitter
Twitter may seem like a troll-laden, hashtag-happy hub of nonsensical messages and severely broken grammar, but it's actually a tremendous site for B2B marketers. The site is chocked full of businesses looking for fans and customers, and also businesses looking to forge meaningful relationships manufacturers and distributors, vendors and venues, etc. Just remember to carry your social voice over to Twitter and present yourself as a professional.
3: A Personal Blog is a Great Touch
Blogging provides a fantastic opportunity to give your voice a forum to be heard. And not an abridged, contained version either, but rather a voice as detailed and vibrant as you want it to be. Blogs are great for B2B marketers because they elaborate on personalities and goals and on business while also providing a terrific platform for ongoing dialogue (not to mention advertising on popular blogs).
4: Stay in Contact with Your Contacts
People in the B2B genre find that relationships are often short-lived, primarily due to the fact that most businesses change or fail with fast turnaround. When you do develop a contact, it's important that you reach out and stay in touch with this contact. If that business merges, goes under, changes management, or any number of things, you could lose out. Use email, Skype, social media, and other methods to actually build and maintain relationships with contacts. You'd be surprised how many businesses presented as no-muss, no-fuss hubs of professionalism yet still like to kick the gossip around. As a huge bonus, staying in touch with contacts can put you in touch with other contacts.
5: Track Your Particular Industry
One of the best ways to build B2B marketing relationships through the use of social sites is to track your industry. Look at the competitors existing now and coming in. Find adjacent markets and look at those businesses. Find solo start-ups and old professionals within your industry and reach out. Even if it's not a financial relationship, you can still share advice and various dos and don'ts with others. And, as always, each contact you develop gives you the potential to develop more. Targeting your industry allows you to locate industry-specific businesses to build relationships with.
B2B marketing is beneficial in numerous ways. From locating better deals to finding a broader clientele base, using social media to connect with other businesses is a low-cost, effective maneuver in today's marketplace.
Post written by: Simon Campbell, a writer from a Facebook ad campaign tool Qwaya. He loves to write different topics about social media and participates in some communities and forums.
Photo:  Anssi Koskinen  via  Compfight