How Prepared Is Your Business for Mobile Ads?
Making the most out of mobile advertising is a must for all types of businesses because it is more manageable and budget-friendly compared to traditional marketing avenues. Particularly, small and medium-sized businesses can make the most of mobile ads by using them to increase their online presence and boost customer interaction especially on social networking sites. It can also bridge the gap between business owners and mobile phone-based potential customers by boosting SMS-based customer service software and communication if they are employing one.
We can keep on discussing the advantages of mobile advertisements, and you, in turn, can incorporate these benefits into your trade. However, the real question we need to focus on first is this:
Is your business currently equipped for mobile ads and how prepared will it be in the coming years?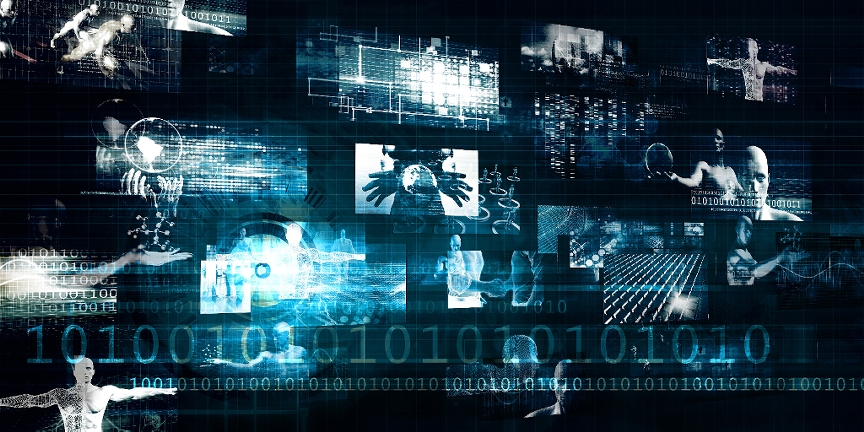 With 69% of digital media time being spent on smartphones, 80% of social media time accessed via mobile devices, around 78% of consumers in 2016 have purchased items via their mobile phones in 2016 and a 21% rise in mobile-based online spending, the penetration of mobile marketing is growing considerably higher than online advertising. The number of mobile phones is close to reaching the current human population; consumers now consider their mobiles an extension of themselves. Mobile has proven to be a commendable, versatile tool for reinforcing customer retention and conversion along with increasing profitable success.
Whether you are particularly new to the idea of including mobile ads in your marketing strategy, or have already given it a try in the past, there are ways for your business to truly thrive in this digitally-driven age. After all, there is a reason why the dramatic shift in consumer habits paved the way to increase the budget and reach of mobile ads and customer service software by 38% from 2015 to 2016 and 40% for 2017. That said, using mobile advertising isn't simply defined by typing words to form an ad and then randomly displaying it to all your target customers. Determining the right kind of mobile ad for your business first is vital.
The different forms of mobile advertisements
Native
Ccommonly seen on Facebook Timelines or Twitter threads, native ads usually look like an ordinary post from your social media contacts. It can be flawlessly integrated into a publisher's app through mimicking the format of the original app and highlighting optimum user-experience.
Interstitial
Interstitial ads are interactive promos seen on screen while an app is loading or when an app is closed. They can also be shown between two mobile site pages as the user clicks through from one page to another. More often than not, its compelling and creative call-to-actions encourage a high form of engagement between users and the product.
Video
Advertising through mobile videos is currently the most profit-making form of mobile advertisement. This is because in-app videos are more attention-grabbing and engaging compared to static ads. Video ads leave a stronger impact on your audience since it communicates the ideas behind your brand more efficiently and in a friendlier manner.
Rich Media
Rich media mobile ads are comprised of highly dynamic ads limited only by how creative and how much budget the business owner or advertiser is willing to invest. Innovative, out-of-the-box forms of rich media advertisements often create higher levels of user engagement, conversions and CTRs.
On the other hand, the fact that there is an impending transfer of mobile ads towards the app model, make banner-type ads less effective than it used to be in the previous years. Banner ads were the most popular format of mobile ads because of its unobtrusiveness and relevant text and graphic content that are heavily reliant on brand recognition. Now, mobile users aged 18 to 29-years-old are keener on using AdBlock to regulate the advertisements that reach their trusty devices.
Ask yourself and your team which type of mobile ad strategy will help you increase customer acquisition and retention? How do you see your business or brand thriving in the coming years, where digital mediums may possibly overtake all forms of marketing and B2B and B2C communications?
Once you've clearly mapped out the right forms of mobile marketing for your business, you can prepare your services to be more efficient and customer-focused.
Although mobile marketing holds the future of promotional success, great development also comes with big, drastic changes
Sharing through mobile devices has been presenting seamless, immediate, and customer-friendly distribution and connectivity. Not only that, companies have been successful in breaching gaps because they now have a surefire way of distributing their information across multiple digital channels—from customer service software and social networking to messaging apps and brand promotion.
Business owners will likely be increasing budgets for mobile marketing as a result of smarter, more innovative features like deep-linking, location-based advertising, and a boost in the reach of video ads.
Deep-linking functions differently in mobile platforms.
Previously, most mobile apps functioned independently, causing mobile links to bring users to the app's homepage instead of directing them to their target destination. Now, deep-linking is mainly fashioned to use hyperlinks that redirect users to specific or otherwise generally indexed pages. Doing so enhances user convenience since they are no longer directed to the site or app's homepage when trying to navigate to a particular page. Deep-linking can also be used to eliminate insignificant loops and redirect interested prospects to find your URL through search filters on Facebook.
Mobile Location Data
Meanwhile, mobile location data is an effective tool to collect insights on customer behavior in real-time. Remember, using mobile ad strategies should enable you to consistently reach your target audience at the right timing because such ads are far more personal and dependent on real-time information. So, if your mobile ad operates based on location-based mobile , this will save you more time and effort by keeping you from making all mobile phone users untargeted audience for your products.
Video Ads
Finally, the sudden surge in broadband coverage, 4G services, mobile devices, and video consumption led to the heightened demand for video ads. Even app developers worldwide took notice of this, stating that integrating video apps makes for a context-relevant in-app experience.
Conclusion
All of these simultaneous upgrades can be overwhelming especially for small to mid-sized businesses. But the bottom line is this: Simply employing mobile advertising and text messaging for business alone is not enough. Focus should also be given on approaches that initiate real engagement with your customers and target audience using the said mediums. Y
our staff must have a good grasp of what your brand is all about, what you aim to achieve and be able to accurately translate that to your end-users. Mobile campaign-generated data gives you a more comprehensive look into your SMS software and determine which content responds well to customers from those that are not delivering cost-effective development for your business. Keener analysis of the strengths and weaknesses of your mobile ad through the data provided by your software also allows you to identify more clearly the type of individuals comprising your target market.
Furthermore, keeping an eye on customer feedback will lead you to determining which aspects of your mobile ads work best for your users from those that need revamping to make it more client-centric.
When the standards for upcoming mobile ad expansions are efficiently met, it will translate into higher ROI and enhanced client engagement.
Author Bio:
Donna Kay Santos an expert in writing different contents of a small to mid-sized businesses. This post is via New Media Services. Writing about business promotions/ advertisements, blogs, newsletters and web contents is her favored field. Her skill incorporates working with entrepreneurs to promote the services they provide for site visitors and registered users.