Is Your Website Safe from Search Engine Updates?
If you operate a website, you know how detrimental search engine traffic is. It's the glue that holds everything together, helping you bring in a stream of targeted visitors day after day. The only problem, however, is that you often have to be on your toes, as your endless flow of traffic can be easily stopped overnight all from a small algorithm change.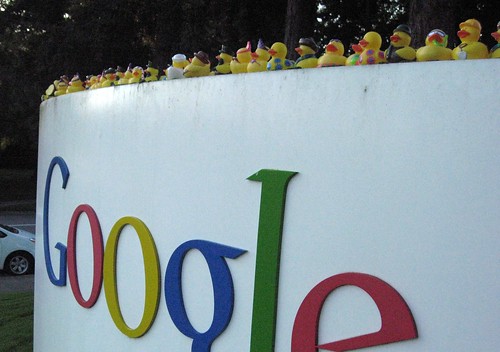 In order to prevent your site from becoming penalized or the victim of an algorithm change, you have to stay on top of proper SEO techniques. Understanding what these proper SEO practices are can make all the difference.
With that said, take a look below to learn about 5 common and reliable SEO techniques you can use to make sure your website stays safe from a search engine updates. Apply them now to increase your chances of keeping your high rankings in place.
#1 Obtain External Links from Relevant and Reliable Sources
One of the biggest red flags for a search engine is a sudden influx of external links from low-quality websites. It looks unnatural and can trigger a penalty in the search engines algorithm, causing your website to tank into oblivion.
If you're going to build external links, always make sure that you grab them from relevant and reliable sources. Time is your best friend here, so don't be afraid to be patient and take things slow. Doing so will help you gradually move up the ranks (or keep them where they are).
#2 Spread Out Your Anchor Text
Do you often link to your website using the same keyword or anchor text? If so, you could be setting yourself up for a disaster. Balance out your anchor text with other related keywords and random phrases that appear natural (i.e. click here, read now," go here now and so on). By doing so, you won't set off any alarm bells that trigger a penalty and send your site tanking to the bottom.
#3 Take Advantage of Proper Internal Linking
SEO isn't all about grabbing links from other websites. Structuring your website also plays an important role in your success. Search engines love websites that follow a proper internal linking structure. That means linking to other related content within your website, making the user experience seamless. The better you can help your visitors find the content they need, the more the search engines will reward you with a higher ranking.
#4 Forget Excessive Keyword Usage
This is one of the golden rules that many people seem to forget. Excessive keyword usage (also known as keyword stuffing) is a big no-no. Your target keyword should never be repeated more than necessary in any of your content, as it makes it appear unnatural to the search engines. It's an old and outdated tactic that no longer works and will end up putting your site in jeopardy.
If you want to keep your site safe from a keyword stuffing penalty, try balancing out your content with other relevant keywords instead.
#5 Stick with Content That is Unique, Relevant and Original
Content is the main driving force that helps people rank in search engines. Considering that the goal of all search engines is to provide their users with the most relevant content possible, it's important that you only write content that is unique and original. The better you are at providing content that is different than others, the easier it will be to hold your rankings and stay away from any potential content penalties.
It's Better to Be Safe Than Sorry
In the end, your number one focus should be to provide the best content possible to your visitors in the most relevant and organized way possible no matter what search engine updates come your way. Pay attention to the tips listed above and put them to use, as they will help you build a website that will last all of the dreaded search engine updates and penalties that occur. When you do that, all of your worries will soon be left behind.
Pamela Ramos has extensive experience in website marketing and SEO. Her articles mainly appear on web development and marketing blogs. Check out the Yodle Crunchbase Profile for more ideas.